In reading Proverbs 31:15, I am often reminded that I have many "servants" in my home.  In my day to day living, I often forget some of these servants and leave them lanquishing, unused, in a cabinet or on a shelf.  However, one faithful and often used servant in my home is my bread machine.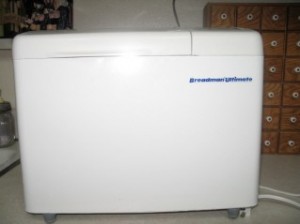 I know it's probably poetic to make your bread entirely by hand.  It's probably good for the biceps, too!
I do know how to make bread completely from scratch, kneading by hand, shaping the loaves, etc., and it is really good bread.   The truth of the matter, though, is that it is a LOT of work and takes a lot of time.  That translates to my family not having homemade bread very often, and our grocery bill reflecting that fact.  That's why I love my bread machine!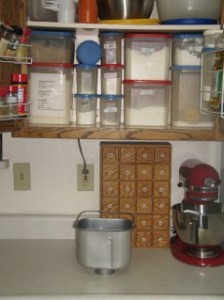 In less than five minutes, I can have all of the ingredients for a loaf of Whole Wheat Honey Nut Bread, Sour Cream Sandwich Bread, or Portuguese Sweet Bread into the baking pan, the machine set, and be on my way to other tasks.  I do, usually, set a timer to remove the kneading paddle at the very beginning of the last rising of the dough so that we don't have that obnoxious hole from the paddle in our bread!  I also use the bread machine to prepare and knead the dough for dinner rolls and pizza dough.  Using the delayed start feature (common on most bread machines), I can place all of my ingredients into the pan, program the machine, and wake up to the wonderful aroma of freshly baked bread in the morning.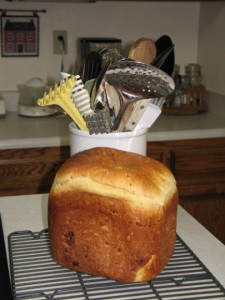 Bread machines can be purchased new or used.  I frequently see them in thrift stores, new in the box, for $10.  My bread machine is in use every day, save Sunday, in my home, and many days it is used more than once.  Everything is mixed and baked all in the baking pan, making clean up fast and easy.
Do you have any unused servants in your home?  Bring them out and put them to use for you!
"She rises while it is yet night and provides food for her household and portions (duties) for her maidens".  Proverbs 31:15
Hmmm……now just where did I put that electric ice cream maker my mother-in-love bought me at the thrift store……