I am blessed to have an adult daughter still at home.  My eldest daughter has been married for almost six years, and has added three beautiful arrows to her husband's quiver.  However, my younger daughter, age 22, is still home – blessing her family, remaining under her father's covering and headship, and waiting on the Lord for her husband.
Dani is questioned, frequently, about what it is she does all day.  Some imply that she is the one who runs our household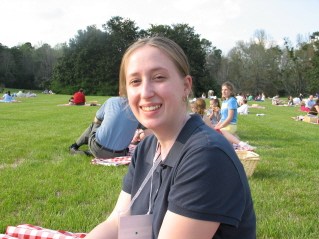 and homeschools and parents her younger brothers.  I'm not sure what those folks think I do all day!  Worse are those, I'm sure well meaning folks, who find it necessary to tell her of all the marvelous fetes of their nieces, granddaughters and daughters of friends who are always off on some marvelous trip or adventure to a far away land, and then look at her woefully, as if to say, "you poor dear, stuck here at home".  I thought it might be time to let you know what this young woman DOES with her life.
First and foremost, she is a child of God, who immerses herself in His Word daily.  I love discovering a new Scripture that's touched her heart, that she has written out and posted up on the wall near her desk, or seeing her in her room in the evenings reading her Bible.  She understands completely that God has His hand on her life and that she is exactly where He would have her be.  She is under her Dad's covering and leadership and submits herself to his (and my) authority.  She never accepts an invitation or commitment without checking with one of us first.
Yes, she does her share of the housekeeping and cooking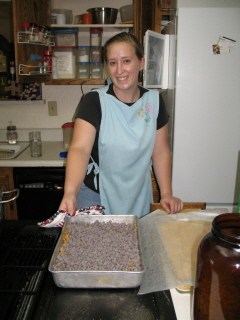 chores.  Not all, but her share.  Her "chores" in our home are done cheerfully and through them she is continually perfecting her homemaking skills.  Skills that she will, Lord willing, one day use in her own home.  She makes our lunch every day, save one, and prepares delicious dinners for us twice a week.  She has perfected the art of baking light and moist cakes from scratch,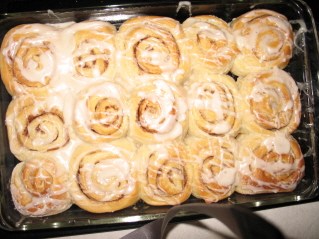 deliciously decadent cheesecakes, and the most fabulous cinnamon rolls I've ever tasted.  She spends her Saturdays baking a wonderful coffeecake, muffins or sweet bread for our Sunday breakfast and preparing a yummy dessert for us to take to church for potluck.
She has, with just a little help, taught herself to knit and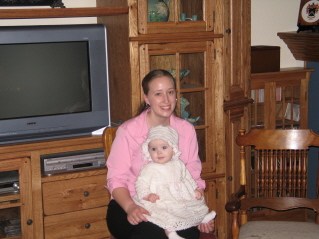 crochet.  She's anxious to have a bit more advanced help in these areas, but has made some beautiful things already with her skills, including a lovely crocheted dress and matching hat for her niece.  She's learning to sew, and hopes to be able to learn to make some garments for herself.
She is fastidiously neat.  She has a knack for keeping things organized.  These two skills find her, daily, just working her way through our home straightening here or picking up there, cleaning up some wayward spills in the kitchen, etc.
She has even had the opportunity to express her own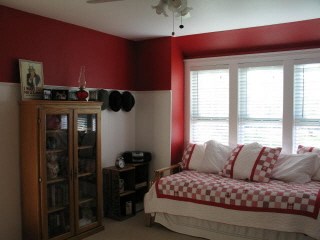 decorating style when her Dad helped her redecorate her room last winter.  She designed the woodwork around her windows and doors, and made a detailed closet organization system for her dad to build.  She chose the beadboard panelling, trim and paint.  She encourages me as I'm drawn to be a bit more "bold" in my own decorating.
She continues to educate herself by studying a variety of subjects.  She reads widely and loves the classics.  She continues to teach herself the piano, and she gives her younger brothers piano lessons every week.  They have the added benefit of having their piano teacher in residence to help during the week when practice time doesn't go too well.
Until the last couple of years, we bred and milked a few dairy goats.  Not only was Dani the chief milker, strainer and pasteurizer, she was also the BEST goat midwife!  She assisted with many difficult goat births, including breech presentations and one awful time of two heads delivered at once!  With her
calm assurance and gentle touch, both those babies survived as did their mama!  She helps her Dad with the catching, vaccinating and any necessary castrations in our small herd of grass mowers sheep.  She is right now nursing her youngest brothers tropical fish along as they suffer from a horrible bout of Ick.
Because of her responsible nature and love for animals, several neighbors call her to care for their animals (dogs, cats and horses) when they need to be away.  We have an Arabian horse ranch nearby, and she is called to help there a few hours a day several times during the year when the owner is away at a horse show.
One day every week, she drives 40 minutes into town to visit her Great Grandmother, age 102, who lives in a nursing home.
While it would be easy for her to race in and out of her visit with her Great Grandma, she doesn't.  She lingers with her for two or three hours or until the staff needs to have Grandma back in her room.  And you know what?  She considers that she is the one who receives the most blessing in being able to visit with Grandma and hear her stories of the past.  She overlooks Grandma's short-term memory problems and thoroughly relishes Grandma's reminiscing about her family and the past.  The other Great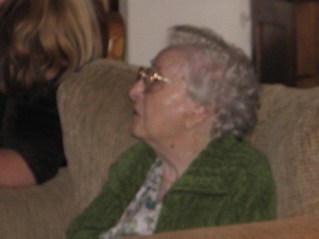 Grandma in our family (a young woman of just 100!!) has recently moved in with our aunt and uncle.  My daughter has already expressed her desire to be called to help care for that Great Grandma when Uncle T and Aunt B need to be somewhere or just need a break.
She is available to babysit for her older sister at almost a moment's notice.  She adores her two young nephews and niece and they adore her!  Having helped me with her own two younger brothers, now ages 12 and 7, and having helped her sister with her young ones, it comes naturally to her to help with other folks' babies.  She loves being asked to help out the moms at church on Sundays with holding a baby, or helping out in any way she can with little ones.
She is constantly looking for ways to serve in our own home.  I recently had in my mind a project that would require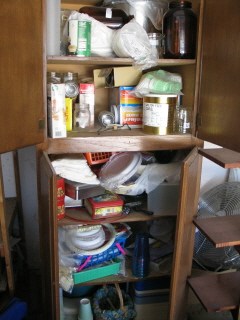 emptying the contents of the better part of five or six different cabinets or closets to rearrange the contents to make our household more efficient (not to mention straightening out some areas that had gotten out of control).  With all of my daily tasks, homeschooling etc., I had put this task off for weeks, knowing it would  take me days to accomplish as I would have to do it in bits and pieces of time.  One day I asked her if I could hire her (for pay) to do the job for me.  She said, "Oh, Mom!  You don't have to pay me to do that.  What do you want done? " and she got a note pad and took down notes of my very long, drawn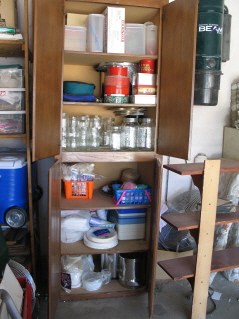 out plan.  Much to my surprise, she dove right in and had the job accomplished in an afternoon!  She even put up very good-naturedly with my mid-project changes.  I love that girl!
My husband and I are blessed to be able to do a big shopping trip once every two weeks together in town.  We can leave in the morning and come home that evening to a tidy home and a wonderful dinner.  She does not homeschool the boys on those days, nor does she discipline them.  She helps them, of course, if they run across a problem with an assignment, she helps direct their days to keep them on track, but she calls Dad on the cell phone if one of the boys need something more, which is what we have directed her to do.  We are also blessed to have a date night once every two weeks with her at home keeping the homefires burning (literally in the winter time!); and she blessed us incredibly last summer by allowing my husband and I to get away for a few days for his 50th birthday.   She can always find the time to help the youngest with a craft project that he is struggling with, or to spend a few minutes exchanging shots with the air soft pistols with the 12 year old.       It is my prayer that the Lord will one day send her a godly husband who will rise up and call her blessed.  Until that time, I am enjoying the bountiful blessing that she is in my life.  I love you, Danielle!