It's summer and time for homeschool conference season.  Homeschool conferences are to homeschooling parents what continuing education is to other professionals.  It is to your benefit, as well as to the benefit of your children,  to keep yourself up to date on what's new in homeschooling.  Attending a homeschool conference can revitalize you, and can keep you from growing weary in doing good.
Whether you're a veteran homeschooler or just thinking about homeschooling, attending a homeschool conference can be an overwhelming experience.  However, with some advance planning, attending a homeschool conference can be a source of encouragement, help and edification.  Here are some tips to help you plan for your homeschool conference.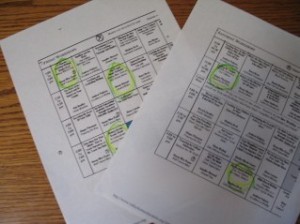 BEFORE THE CONFERENCE:
As soon as you receive the conference schedule, or at least several days before the conference, review the workshop schedule.  Circle all workshops or speakers that sound good to you.  Don't worry if you're circling more than one for any given hour at this point.  If your husband can attend, too (which is always the best!!), be sure to have him look over the workshop schedule, too.  Be careful here, ladies, not to try to influence your husband's choices.  Let the Lord lead him in picking his own workshops!!
If you are a new homeschooler, you might want to choose mostly the "how to" workshops.  Veteran homeschoolers will be more apt to look for workshops to encourage them as they begin another year, or for workshops that deal with a problem area in their homeschooling.  There are usually several workshops specifically for parents of older children or for children with special needs.  Don't be tempted to only attend the workshops offered by the Key Note or other nationally known speakers.  Some of the most helpful and encouraging workshops I've attended have been those done by  local, homeschooling moms whose names were unfamiliar to me.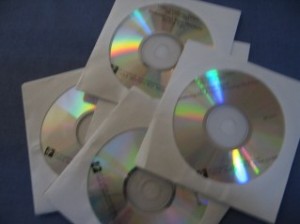 Most of the larger conferences will have a company available to tape the workshops.  These companies then make the recordings available for purchase at a reasonable price.  If you have chosen more than one workshop per hour, check to be sure that all of the workshops you have chosen will be recorded (this is usually marked on the conference program).  Some of the "bigger names" in homeschooling circles copyright their talks and do not allow outside companies to record them.  If this is the case, be sure to attend the non-recorded workshops at the conference, and then you can purchase the recordings of the workshops you weren't able to attend to listen to later.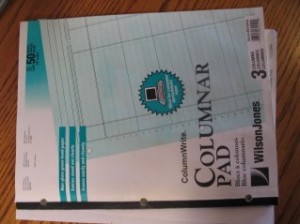 Determine, with your husband's help, what your conference budget will be and begin planning now how to best s-t-r-e-t-c-hthose dollars at the conference.  Many conferences will post their exhibitor list ahead of time.  Scan the list and look for the companies that you know will carry the products you are interested in.  Look for used curriculum suppliers.  Buying used really helps stretch the homeschool dollar.  Make a list of the things you need, and a second list of the things you want.  If you know you need curriculum for a particular subject, but you aren't sure which to buy yet, budget for the higher priced possibilities.  Having money left over is always a good thing!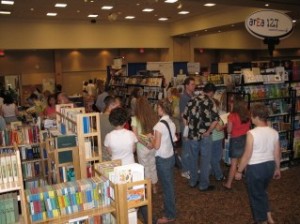 Be sure to plan some time into your day to browse the Exhibit Hall.  Depending on the length of your shopping list, I would plan at least one hour in the Exhibit Hall, up to several hours.  You can break the time up, throughout the day, of course.   The Exhibit Hall is most crowded in the between workshop breaks and, at most conferences, during the lunch break.  You will find the least crowded shopping conditions early in the day during workshop hours.
Pray!!  Pray for the Lord's leading as you look at the workshop schedule.  Ask for the Lord's guidance in directing you to the workshops that would be the most beneficial to your family.  Pray for wisdom as you make your curriculum purchases in the Exhibit Hall.  Pray also for the speakers that will speaking, as well as for the folks on the committees that are putting the conference together.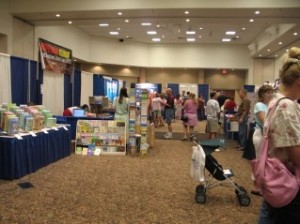 The day before the conference be sure that all of your clothes are ready for the next day.  Be sure the car has a full tank of gas if you are going to be traveling any distance.  Pack a tote bag with some snacks and maybe a bottle or two of water.  Take a note pad and a couple of pens.   The tote bag will be so helpful as you accumulate the conference program, handouts from the speakers, brochures from the Exhibit Hall, as well as any purchases you might make.  (I always pack a second tote bag into my first one so that I have a "spare".  I can then pack the second bag full of purchased materials and take it to my car during a break so I don't have to lug it around all day!)  Get to bed early!!!!!
( Part Two will take us through the day of the conference)