My heart is very full.  As Copper said at our celebratory dinner this evening, "We're celebrating that we've now seen all four of our children baptized into faith in Jesus."  His words broke my heart in two with JOY!!
This afternoon,  as first the twelve year old…….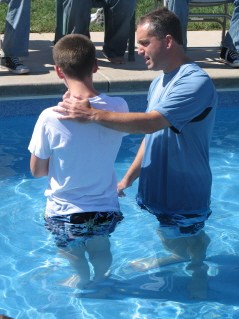 followed by the seven year old…………. were baptized by our pastor.
It was a wonderful day and we are grateful for God's grace and mercy in our lives!