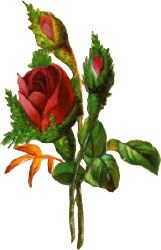 I have several works in progress around here.  There are some that I cannot show you, because they are to be gifts in the near future.  However, I can share these.
I have these four fall aprons all cut out and ready to be sewn up.  These are all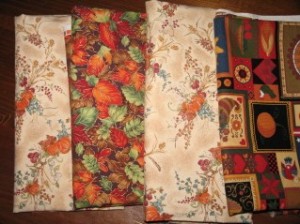 from my favorite pattern – The Nora Apron.  I made this pattern by copying a very worn out apron that was made by my husband's Grandma Nora (who will be 103 next month!).  This pattern is my favorite for many reasons.  It's quick and easy to make.  It takes only about 1 ¼ yards of 45" wide fabric.  It covers all of my front, and wraps around my sides generously (and wraps most of the way around thinner gals).  It's easy to put on and pull off, and the neck opening doesn't muss up hair. It has two pockets that are big enough to be functional, but small enough that they don't catch on everything that I pass by.  Be watching, as one of these aprons will be showing up soon in a Fall drawing!
My new fall wreath.  I have to admit that I splurged a bit on this.  I bought a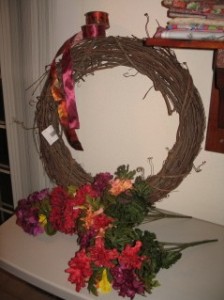 24" grapevine wreath, rather than an 18";  and I bought two spools of gorgeous fall ribbon at full price ($3.98 each!!).  I did buy the silk flowers for 40% off.  All in all, this wreath will cost about $25; but I'm hoping the end results will prove that it was a good investment.  I wanted something different for this year, rather than just oranges and golds.  This will have some lovely fall purples and dark reds  in it.  The made-up wreaths I've seen that will be as full as I intend this one to be are priced at about $40.  Since I'll use this wreath over and over for several years, I don't feel quite so bad about the splurge this time around.
I'm still working on Corin's dish towels.  I do,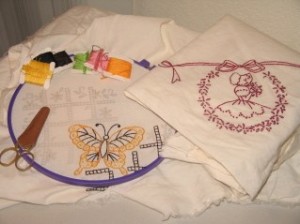 very much, enjoy stamped embroidery; but it has been slow going.  I'm a little more than half way done with the second, of eight, towels. This butterfly and flowers on lattice work has really bogged me down for some reason, but I'm making great headway on it now.  Corin picked out eight fairly different designs for the towels.  They'll all be fun to do since they are all so different.  The first one, as you can see, I did all in red work.  I'm especially happy with how that one turned out.
And, fanfare please, my lavender seeds finally arrived!  I've never ordered from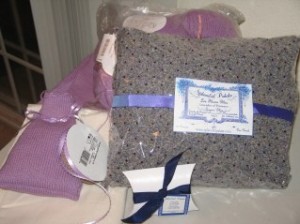 Splendid Palate before, but I'm quite happy with what I've received.  The order came very securely packaged and delivered by Tony the UPS guy.  The lavender seeds are wrapped with a lovely purple ribbon and packaged in a purple polka-dot cellophane.  The lavender essential oil I bought looks almost gift-wrapped.  Now that the seeds are here, I can sew up the muslin bags for the seeds and then slip those into the knitted lavender bags.  I have four bags knitted up so far just waiting to be filled with lavender!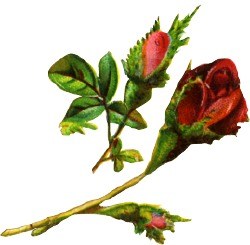 Those are my works in progress for this week
God bless you as you look well to the ways of your household.