Well, we're all still here.  Some of us are a little worse for the wear, of course.  I want to give you just a wee bit of an update on everyone, and to thank you for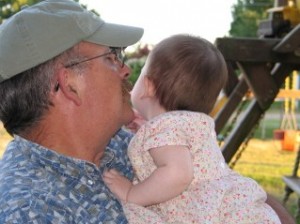 your prayers on our behalf.
First, and most importantly, my grand-daughter was seen in the E.R. last night, but is no better at all today.  We are concerned, and are still praying.  If there is no improvement by tomorrow, Corin will call her own pediatrician for a same-day appointment.  More details are available here.
The 7 year old is doing okay.  His head hurt very badly last night, but he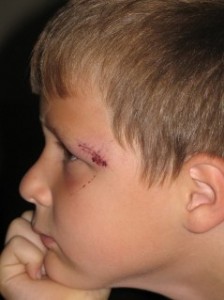 awoke this morning with no headache.  God is merciful!  No concussion.  No headache today.  Just a miserable, and very sore, wound.  I am struck, when looking at this picture, at just how close he came to a nasty eye injury.   He's getting plenty of TLC from all of us and is ready, willing and able to help me with a project we're working on outside today.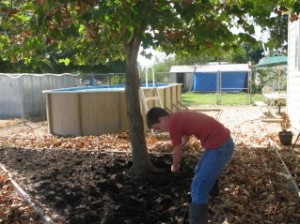 The 12 year old, somehow in either playing at the playground yesterday or in visiting the hospital with us later, contracted pink eye.  He and Dani are very susceptible to that nasty condition.  However he is also ready, willing and able to help with today's outdoor project, too.  In fact, he's providing most of the brawn required!!
Dani is off to her normal Thursday outing to visit her Great Grandmother at the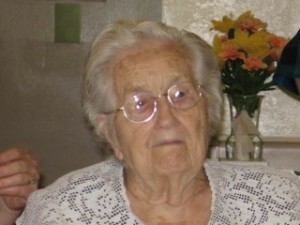 nursing home and to run her own personal errands, as well as a few for me, including picking up the pink eye drops on her way home.  I don't think I mentioned it enough in last evening's post, but having her with us yesterday was a HUGE blessing.  She was able to ride in the back seat with the 7 year old and keep pressure applied to his wound, and then was able to keep the 12 year old (who was very shaken up by his brother's injury) busy in the hospital waiting room.  When we were sent to the auxilliary ER unit, they took my son and I right in, and she was able to take care of the registration at the desk, including paying our fees.  Thank you, Sweetie!!
As for myself, I'm doing okay.  I was exhausted last night by the time Dani got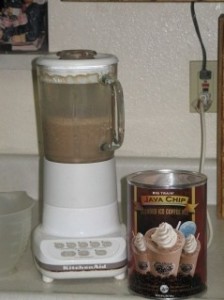 home from the ER with her sister, and went to bed around midnight.  Very late for me!!  It was hard to wind down and fall asleep, but I did!  Up early this morning for the dryer repair guy.  Yep, it's still broken.  Looooong story, getting even longer; but we now have a reputable service company on the job.  Looks like our only 5 month old dryer has a bad motor.  I guess it happens.  But I'm okay.  I pulled out this secret weapon from my tool box and now I'm chillin'
I'm looking forward to getting my hands dirty outside working with my boys this afternoon!