I had planned to get back to blogging today.  But, after reading a few of my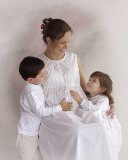 daily blog reads, I decided against it.
Instead, I want to direct you to Karen's blog.  We've been praying for her for  sometime now, and I have been so encouraged in my own faith in reading her husband, Dave's, posts.   I must admit, with all their recent news having been really, really good, I had not been as diligent in remembering to pray for her and her family.   After today's report, I am redoubling my prayers for Karen and her entire family.  Please join me!