I don't remember if it was my mom or my dad that would use that phrase, "woulda, coulda, shoulda".  It was said for all of those instances that would have turned out differently "if".  "It would have been better if….".  "It could have been done if…..".  Not to mention, "I should have…..".  Well, my friends, we've all been there and done that.  Me?  I've been there and done that far too many times to count.  Yesterday it hit me, BIG TIME, that I had done it yet again with my Christmas projects.  It would have turned out differently had I started on the projects earlier.  I could have had everything finished by now if I had started earlier. I should have worked on each item as the materials to complete it were purchased, leaving only the sewing for the rapidly growing grandchildren until the end.  Woulda, Coulda, Shoulda.
I could continue to kick myself, but that would not accomplish a thing.  Copper and I talked about this last night and he said that I should simply write an IOU for each gift that I will not be able to finish, promising it to the recipient as soon as possible after Christmas.  Fortunately, I planned more than one homemade gift for everyone, so no one will be completely left out.  I cried many tears over this last evening, but today I feel like an enormous burden has been lifted from my shoulders.
I could still finish everything, but it would require working nonstop for 8 – 12 hours every day this coming week.  But do you see what that does to my God given priorities?  The Lord has laid out for me, as a Christian woman, my priorities as – HIM, my husband, my children, my home, everything else.  So, the 8 – 12 hours I've spent every day for the last few days has thrown those priorities right out the window.  Are there consequences?  You betcha!  My wonderful seven year old son has suffered the most, but his thirteen year old brother has borne the brunt of mom's preoccupation, too.  I am putting things back in order, yet again, in my household.  My family and I will be able now, Lord willing, to enjoy the remainder of the Christmas season.  I'm hoping that this week I will be able to pull my seven year old back to some sense of normalcy and begin to see, once again, some glimpses of the happy, always-cheerful little boy that I so miss.  That is my fervent prayer.
I've not given up on my projects entirely.  In fact, I am bound and determined to finish the (close your eyes Corin) matching outfits for the three grandbabies.  I'm hoping I can do that and still maintain the balance in my home.  If not, well, I will be broken hearted; but they will still have a gift made for them by Grandma plus our other gifts for them, and the outfits will be finished soon after.
For those that have been following, this is what the current project tally looks like as of this morning:
Knitted Projects – 18 +  (I knit a LOT in the car, so more of this might get done)
Knitted Projects Begun – 9 10
Knitted Projects Completed – 5 7
Gift Sewing (Garments) – 21
Garments Begun – 5 15 21
Garments Completed – 2 9
Non-Gift Sewing (Garments) – 6 (This may have to wait until all the gift sewing is done!)
Non-gift Garments begun – 4 (These were Christmas aprons for my own home)
Non-gift Garments completed – 3

Gift Sewing (other projects) – 20+
Other Sewing Begun – 18 24
Other Sewing Completed – 2
Non-Gift sewing (other projects) – 14 (This is going to wait until all the gift sewing is done!)
Non-gift sewing begun – 6 (Potholders for my own home to match the aprons)
Non-gift sewing completed – 3
Paper craft Projects – 12 (I don't know if this is one large project, or a dozen mini-projects!)
Paper craft Project Begun – 0 12
Paper craft Projects Completed – 0 12
Needlework Project – 1
Needlework Project Begun – 0
Needlework Project Completed – 0
On a cheerier note, I had a wonderful time last night at my daughter's house.  She and her husband went out for dinner and Christmas shopping while I stayed with my three wonderful grandchildren.  Joy!!!!  We had a blast!  I cooked dinner for them, which completely amazed the three year old.  He just couldn't believe that Grandma knew how to make grilled cheese sandwiches and french fries!!  They go to bed quite early, but we did have time to read two books – Madeline and Make Way for Ducklings.  They were amazed to learn that Make Way for Ducklings has always been a special favorite of their Uncle Seven Year Old.  When I read the inscription in the front of Make Way for Ducklings that said that it had been given to my eldest grandson on his second birthday from my two boys, he gasped and said, "Oh!! Thank you!!".  I almost couldn't read for the tears in my eyes.  My only granddaughter is just beginning to talk, and hearing her sweet voice was so much fun, even though her two most common words were, "No" and "Mine"!!! 
I did ask Corin before she left if it would be okay if I had a fella over while I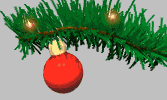 was babysitting.  She seemed to think it was okay, which is a good thing, because Copper stopped by on his way home from work to see me.  That man brought me a Hershey's Special Reserve 60% Cacao chocolate bar!!!  Yes, he did!!!  Amazing good stuff!  It was nice to visit with my husband a bit before he headed home.
God bless you as you look well to the ways of your households.
Proverbs 31:27
Remember to pray for Karen!