Sewing my brains out.  That's been my response to the questions, "How are you?", and "What are you doing?" for the last couple of days.  I'm still having fun, but I'm busy, busy, busy!!  Homeschooling, laundry, etc., are still getting done as well, so my days are very, very full.
I remembered last night the advice we were given a few years ago when we had a room addition done to our home.  The counsel was, "Plan for the budget to be overrun by 50% and the time frame to be doubled.".  Our contractor was great.  His bid remained firm, and he finished the project only a few days behind schedule.
Though that advice, thankfully, didn't hold true for our remodel, I think it can be applied to sewing and crafting projects as well.  Everything has seemed to run more money than I thought it would, and it is taking longer to get the projects done than I thought it would.  What's up with notions?  The thread, buttons, zippers, etc., cost more than the fabric!!
As I mentioned earlier, I am very much enjoying this time.  The knitting goes quickly for me, and the sewing is going fast now that everything is cut out!  It's so much fun to finish an item for someone and envision them enjoying it in their home.  It's totally fun to finish an item for one of my grandkids!
I was looking for a piece of clip art to upload for this post.  I envisioned some sort of animated clip art, with a woman madly sewing at a machine.  I couldn't find it.  I did find this, though.  Some of the scenes made me chuckle!!  I hope you enjoy it as well.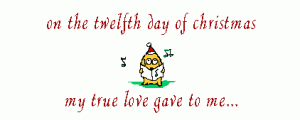 God bless you as you look well to the ways of your household!
Proverbs 31:27
Remember to pray for Karen!