(originally posted September 13, 2006)

Do you have a home maintenance/housekeeping schedule?   Perhaps you call it your homemaker's journal.  If you don't, you should!   If you need some tips on getting started, I would highly recommend the book  Sidetracked Home Executives, by Pam Young and Peggy Jones.
This is the book that I based my very first housekeeping schedule on.  I've tried other programs over the years, but always came back to this one.  It is just simply the best, in my opinion!  The system is laid out in a fun to read, easy to follow manner.  If you're feeling overwhelmed by your home, or just don't know where to begin, these are the gals for you!  I no longer keep my schedule on the 3×5 cards as outlined in the book, though I did it that way, successfully, for many, many years.  Instead I now keep it on my laptop.  It's a great system because it is set up by YOU for the way that works best for YOU and YOUR home.   Another great resource on the internet is Mrs. Catherine's site (check the articles listed in her sidebar about keeping the various areas of your home) .  I also know many gals that love the Fly Lady.  Her system is based on the Sidetracked Home Executives book, but I did not find it as friendly.  Find what works for you!  Here are some things to look for:
A good homemaking system will have built in times for the jobs that must be
done every day, as well as those that need to be done weekly, monthly, etc.   It should be flexible enough that you can conform it to your family's needs.  For example, in my home, it works out better for me to break up my weekly cleaning over four days each week, rather than trying to do it all in one day.  On Tuesdays I tend to our school room, on Wednesdays I clean my parlor, Thursdays my living room, and Saturdays I clean the master bedroom and master bath.  The other rooms in my home (the kitchen, the entry way and hall, the laundry room, the porches, the children's bedrooms and the other two bathrooms) are cleaned by my children.  This allows me to leave Mondays and Fridays "free".  Every other Monday Copper and I do the shopping for our household during the day, and on the opposite Monday I'm home during the day.  Every other Friday I spend the afternoon at Corin's house helping her with a project there.  The deal is, you want your schedule to conform to you and not try to make yourself fit into someone else's plan.
Another necessity for a good system, is that you are able to work the monthly,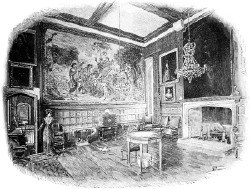 and less frequent, chores into your weekly routine as they arise.  This keeps those bigger jobs from piling up for want of time to do them.   In my home, things like washing the mini-blinds and windows, washing the throw rugs, and cleaning out drawers and closets, are all scheduled in as monthly or quarterly jobs.  I have divided my home into four areas for the purposes of monthly, or less frequent, cleaning and work on one area every week.  If it's my week for doing the once-a-month jobs in the bedrooms, I can easily work in several little jobs every day that week, depending on the time available.  By week's end, most, if not all, of them are complete.
Another sign of a good system, is that it makes it easy to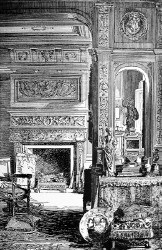 delegate jobs to  others.  Whether you assign your children the same chores to be done every week, or whether you alternate their chores frequently, it should just be a simple matter of looking at what needs to be done in your home (from your housekeeping schedule) and assigning them jobs that they are capable of doing from that.  Another benefit that comes from ease of delegation, is that it makes it very easy to assign extra work from your schedule to a child for disciplinary measures, or to give jobs to a child that you are willing to pay to do extra work.
One last thing to look for in a homemaking routine – You want a schedule that  can be changed from time to time to meet the changing needs of your family.  You don't want to have to re-do your entire schedule if your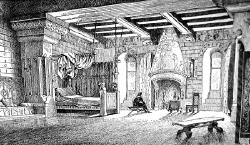 child's piano teacher moves their lessons from Mondays to Tuesdays.  When I decided a few months ago to spend every other Friday afternoon with Corin, I needed to change my schedule to free up that time.  My Friday morning chores remained in place, but I moved cleaning my living room to Thursdays and then doubled up cleaning my master bedroom and bathroom together on Saturday.  It took me just a couple of
minutes to decide what would work and then to actually make the necessary changes on my schedule, without needing to entirely re-do the whole schedule.
If you don't have a homemaking/maintenance schedule, find a plan that works well for you and write it down.   In the next few days, I hope to share with you some keys to keeping things going, as well as some "True Confessions" from my own home.
God bless you as you look well to the ways of your household!
Proverbs 31:27
Remember to pray for Karen!