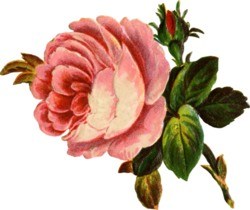 Mrs. Dunwoody's Excellent Instructions for Homekeeping – Timeless Wisdom and Practical Advice, by Miriam Lukken.  This book is interesting in that it is written as though it were a journal of an elderly relative (Mrs. Dunwoody) to be passed along to her children.  In that manner, it is a work of fiction.  However, this book is filled with old-fashioned southern wisdom and charm, and advice on many aspects of homekeeping.  I found this book enjoyable from cover to cover.
If you are looking for a homekeeping "how to" book, this may not be the book for you.  I would recommend, instead,Home Comforts, by Cheryl Mendelson, or the Better Homes & Gardens book, Making a Home.  However, if you are yearning for a peek into the past and how things were done then, you will find this book a lot of fun.  Most interesting and helpful to me were the chapters dealing with entertaining and etiquette.  Let's face it, being a good hostess and exhibiting pleasing manners never goes out of fashion!!
It was fun for me to note that one of the things I learned from watching my mother is one of the things this book mentions as the mark of a good hostess!  I always knew my mom was a wonderful hostess, and have always tried to imitate her, though I fall short of her accomplishments.  My mom had a way of giving a large dinner party, once for the entire neighborhood; yet she never seemed harried, or tired.  Her guests rarely saw her do more than just setting out the already wonderfully prepared, delicious, buffet.   Miriam Lukken talks about this very thing in her chapter on entertaining!
The chapter on etiquette includes some wonderful lists of manners, as well as  codes of conduct, for ladies, gentlemen and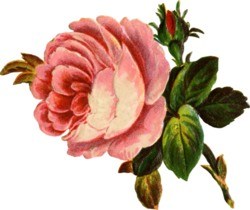 children.  This quote from the book found its way into my Commonplace Book – "A man's manners are a mirror in which he shows his portrait.", Goethe (1749-1834).  I think I will be making some lists of my own, using the lists from this book, for my sons to refer to.
All in all, this was a fun book with some practical, old-fashioned advice on daily living.  It has earned a permanent home in our home library.