So, I have these beautiful hand crocheted lamp shades that Copper's grandmother made.  I love these lamps,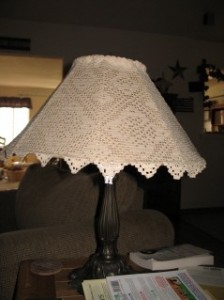 they are one of my favorite things.  I've shared them with you before.
Of course, I also have these two BOYZ.  I love my boys!  I really do!  Even when I find Lego men in the crocheted lamp shades!!!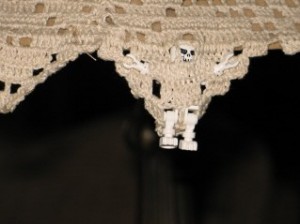 Clever camouflage, don't you think???
God bless you as you look well to the ways of your household!
Proverbs 31:27