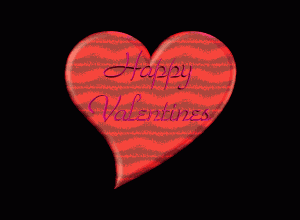 Happy Valentine's Day!  I hope you are all finding plenty of time to enjoy the company of all of those you hold dear.  Copper is working today, and since his shifts are 7:00 a.m. until 7:00 p.m., he took me out for dinner last night.  We had a lovely, quiet dinner and didn't have to wait for a table as we would have had to do tonight.
When my husband does get home from work tonight, we will open our Valentine's with the kids.  We bought the kids all "a little something" and I bought a movie for our family to enjoy together this evening, too.  The boys will be allowed to stay up late to watch it!  What a treat!
We were blessed with twin lambs this morning!  They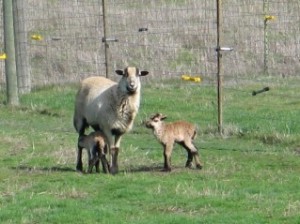 both look healthy and well.  One of them is a bit confused about which end of his mama provides his food, but he'll figure it out!!  They are both males, though.  We do prefer ewes because that is how our herd can increase in size more quickly, but God is sovereign and we trust in, and are thankful for, His provision.
I have posted my final post in the Less Than Perfect Kitchen series.  It immediately follows this post.   It's lengthy, and for that I apologize.  I did want to give specific instructions for how I planned and re-worked my kitchen because it made for less mess when it was actually time to do the work of moving things around.  Adequate and thorough planning is the key!!
God bless you as you look well to the ways of your household!
Proverbs 31:27
Remember to pray for Karen!  (Updated with really GREAT news!!!)