I've spent a few hours today working on my thirteen year old's homeschool high school planning.   I'm tired!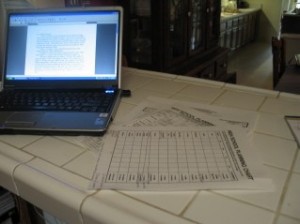 Dani graduated six years ago, which means it's been about ten years since I have had to plan out a complete high school course of study.  I've downloaded several documents to use as guidelines, including the admission requirements for entry into both of our state's university systems.  My son's current interest is Administration of Justice (following in Dad's and Paw Paw's footsteps!).  Employment in that field requires a two year degree, so I will be looking  into the admissions requirements for some of the local community colleges, too.
I intend to continue through the high school years using an Interdisciplinary Studies approach as much as possible.  This makes writing course descriptions and assigning credits challenging.  Challenging is good!  It keeps my brain active!  It's also given me a headache, but  I've a Diet Pepsi in hand to remedy that!
I've been plotting out courses to be taken and calculating units necessary for graduation.  It's looking pretty decent, if I do say say myself!  It was all looking a bit overwhelming this morning, but now I can see that there is still plenty of room to add in some appealing and/or challenging electives, even in his 9th grade/freshman year.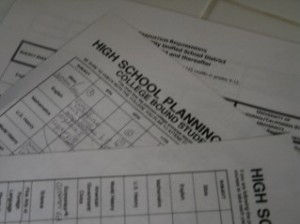 I'm reminding myself that though it is important, academic achievement is not as important in the long run as his walk with the Lord.  Succeeding in advanced course work is great, but succeeding in developing godly character traits is better.  I want my son to work hard at his studies, but I want him to put more effort into working towards the goals set before him in 1 Timothy 3 and elsewhere.  Learning the skills necessary for a career is a worthy goal, but learning to do everything for the glory of God is invaluable.  I won't be writing any of that down in a course description, but I hope to engrave all of it upon my son's heart.
God bless you as you look well to the ways of your household!
Proverbs 31:27