Twenty-seven years ago today, Copper and I were blessed with the birth of our first child.  A daughter.  She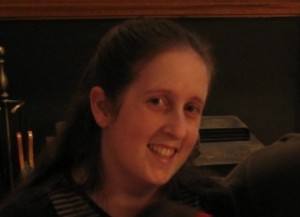 was born on a Saturday morning during an emergency C-section.  You see, even then, she did things her own way, deciding that coming into the world bum first was the way to go!!  Being our first born child, we've always jokingly called her our "practice child".
She continues to allow us to refine our parenting skills now by letting us "practice" being the parents of a lovely, godly Christian wife; "practice" how to be in-laws to a wonderful son-in-love; and she even lets us "practice" our grandparenting on our three (and soon to be four!) grandchildren.
Corin, I love you very much.  I could not be more proud of you than I am.  I am so blessed that you are my daughter, and even more blessed that you are now my friend.
(Please head on over to Corin's blog today and wish her a Happy Birthday!)
Then be sure to head over to Dani's blog! She's posted 27 childhood memories of her sister that are pretty funny!  Sigh………those were the days!