Some days are filled with big projects.  Some days are filled with a family event, like celebrating a birthday.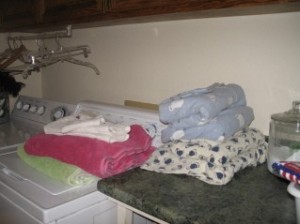 Some days are spent browsing in a thrift store and coming home with a wonderful find at an unbelievably low price.  Some days are filled with sweet fellowship with friends.
Other days are filled with just the same ole, same ole.  Endless laundry to be washed, dried, folded and put away.  A pile of ironing.  Homeschooling papers to be corrected.  Counting pages that have been read and recording them.  Houseplants to be carried to the kitchen for a thorough watering and feeding, and then cleaning out the sink when that is finished.  Bathrooms to be cleaned.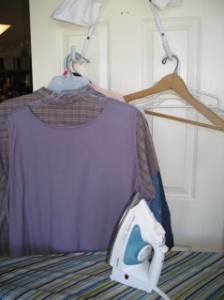 Drilling those Latin conjugations…..amo, amas, amant….  African violets to be deadheaded.  Bedding plants purchased more than a week ago that need to be planted.   Child training.
It's sometimes easy to despise the days of just the same ole, same ole….but don't! These are the days that our lives are made up of!!  Running through these days with a half-hearted attitude, doing those everyday chores with a sour expression on our faces, or, worse, just deciding that we can let those things go for just "one more day" are all serious mistakes.  Think for a moment, how many "big" projects or "special" days do you have in a week?  A month?  I'd guess not many.  We need to grab a hold of those ordinary, same ole, same ole days!!!   We need to make those days count for just as much as the special days!!
Do all of your work, even the tasks that repeat themselves day after day with a pleasant attitude.  Sing while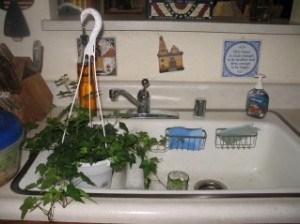 you work.  My same ole, same ole day Monday found me singing the same chorus frequently throughout the day, (Isaiah 43 set to music), "I am the Lord your God, I am the Lord your God, I am the Holy One, of Israel, your Savior.  I am the Lord, Do not fear, I am the Lord…."  It's hard to be grumpy when you're praising the Lord with the words  from His Word!
Try to keep a pleasant expression on your face.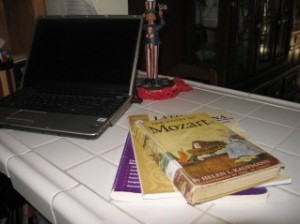 Wouldn't you rather your children catch you smiling as you work than frowning?  And don't forget in all of your busy-ness to let the kids know you love them!  I tried to rub a boy's head, or pat a shoulder as I passed by them with another load of laundry, or another plant to be watered. Just a touch to let them know that I see them reading that book, or working on that math problem, and that I love them.
Yes, it's fun when you've worked on a big project all day, to be able to sit back and admire your accomplishment.  It's a hoot to call up a friend and tell (or blog) about that really great treasure you found at the  thrift store!  But those are not the everyday things that make up our lives.
Make sure to do all of your work, including those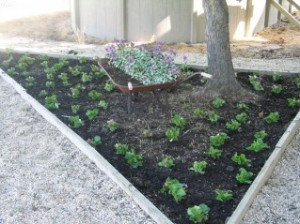 chores and jobs that need to be done day after day, with the same joy and enthusiasm that you tackle a big project with.  A joyful heart does good like medicine!!  The same  satisfaction can be found at the end of a day of the same ole, same ole, as is found at the end of a big project.  It's all about attitude.  Oooooooo………..sound familiar?  Like something you'd say to your kids?  How about running an attitude check on yourself the next time you have a same ole, same ole day?
God bless you as you look well to the ways of your households!
Proverbs 31:27