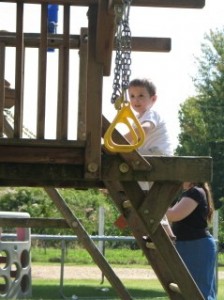 My days are not perfect.  Far from it! Most mornings I wake up, and climb into my day with great anticipation.  What does the Lord have in store?  I'm looking forward to it.  I'm eager to find out.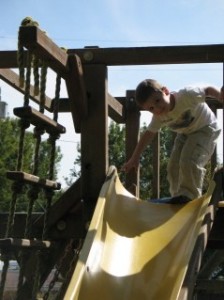 I begin the routine of my day….start the tea kettle for that first cup of wonderful, black tea.  Greet my children.  Neatly fold the bedding back to air my bed.  Start a load of laundry.  Check my planner to see what sorts of things I have scheduled.  The whole of the day lies before me, ready to be met head on, and I'm ready!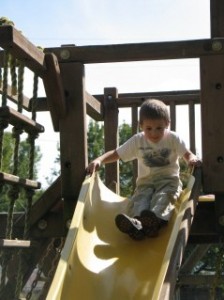 I dive right in!  My morning kitchen routine is going.  The first load of laundry is out of the washer and hung on the line.  The children are finishing chores and getting ready to start school.  My second cup of tea is hot in the cup, and ready to be sipped.  I shove off and begin moving along at a faster clip.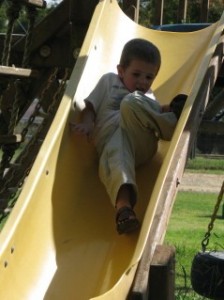 Uh-oh, things become tangled.  Sinful attitudes develop that need to be dealt with.  I discover a task assigned to a child that has been left undone.  I forget to oil the baking sheet before putting the oven fries on it, and they stick to the pan.  My heart is burdened in prayer for a sister or two at church.  Someone is not feeling well.  None of the things on my agenda are getting done.  I've missed my time in the Word.  Things become tangled, but what of it?  Genesis tells us that our life will be filled with the thistles and thorns of life, trying to choke back the efforts we make tending the garden – tending to our children, our homes, our marriages, our walk with the Lord.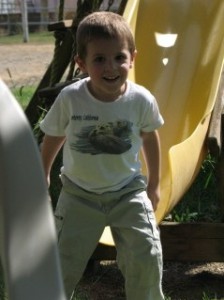 For me, the beauty is in working through the thistles and thorns.  Pulling out the sinful attitudes by the roots.  Cutting out the thorns that prick and cause wounds in my relationship with the Lord and with my family.  Putting behind me the weeds of the day's failures, knowing that tomorrow is another day.  Keeping my eyes firmly fixed on the Lord, and on His Word, and looking for the beauty in my garden.  Oh, and it's there!  The beauty is always there!
God bless you as you look well to the ways of your households!
Proverbs 31:27