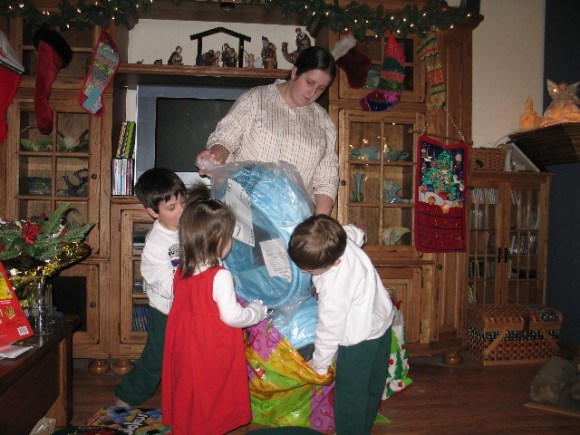 We have very much been enjoying our vacation time together.  Our pre-Christmas Goody Party, Christmas  Eve and Christmas Day celebrations were wonderful, quiet times with family, both extended and immediate.  Aunts and Uncles.  Cousins galore.  Grandbabies.  Oh, yes, there were grandbabies!!!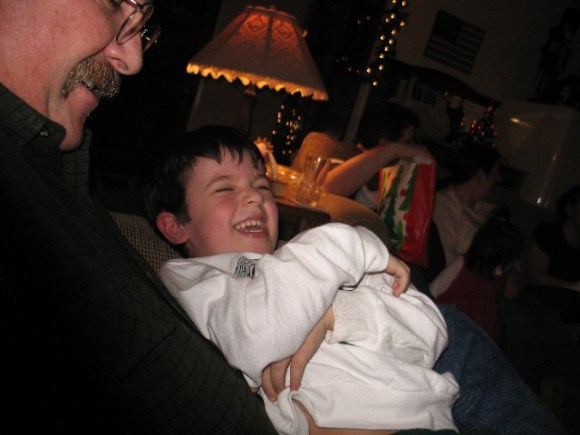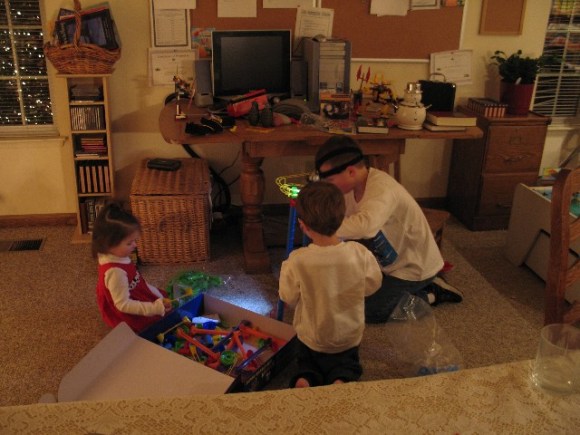 My husband will be home with us through New Year's Day, and I have modified the normal routine to make the most of that!  Since our home was thoroughly cleaned prior to the holiday, we can maintain  by just keeping things picked up and straightened during the day, and keeping the kitchen cleaned.  Yes, there will be some dust accumulating, but you know what?  If I did all of my normal dusting and cleaning this week, I'd lose that precious time with my family and I'd still have to do it again next week.  I will NEVER tell you to neglect your homes, but I will tell you that there are times to let the house go by the wayside in order to tend to the higher priority of your family.  Having sick folks in the house might be one of those times.  Enjoying your husband's vacation, as I am, might be another.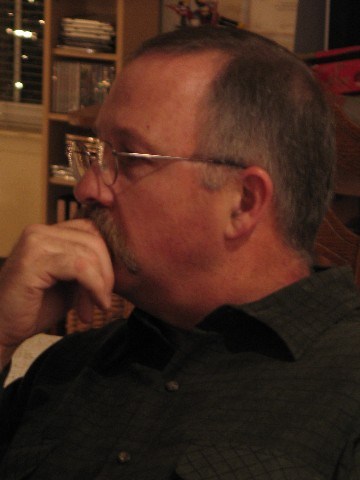 Yesterday, around lunch time, the handsome man that I call mine suggested that perhaps it was time that we finally visited an IKEA store.  Oh, my word!  The store has been open in the next county for a couple of years now, but we've just not taken the trip over that way.  The boys stayed home, and my husband took Dani and I out.  I was overwhelmed with the enormity of the store and the huge variety of merchandise.  We had fun checking out the interiors of the kitchen cabinets and drawers and planning out what we'd buy if money were no object.  It's kind of fun, you know, to not be able to afford a new kitchen.  It makes that dreamy sort of planning even more fun!  I made one purchase, a $2.99 CD holder to hold the boys' computer programs, and my husband bought us a treat at the snack bar.  We had three hours of absolute fun browsing through that ginormous store and spent less than $10 between the three of us!  One of my Christmas presents, from Corin & Rob and the grandbabies, was a combination Christmas/birthday gift, which includes an IKEA gift card and a girly-girl shopping trip there, including lunch.  Another wonderful thing about that particular gift is that Rob's mom also has a January birthday, and they blessed her with the same combination gift.  What a hoot it will be to browse through that store together!  The date has not yet been set, but I'm excited already.  I already have a couple of purchases planned.
Though, as I've already mentioned, our normal schedule has been greatly modified so that we can enjoy my husband's short vacation, some things still need to be done.  I got started on the laundry first thing this morning.  I felt rather guilty because Thursday is generally Dani's laundry day.  I made up for it, I hope, by washing a few of her things with ours as room allowed.  She was able to get into the machines to finish up her wash by mid-afternoon.  I ironed dozens of napkins as they came through the laundry today, along with about half a dozen articles of clothing.  It's nice having the laundry all caught up again.
One of Aaron's jobs every day is to spray and wipe out a section of our fridge.  The top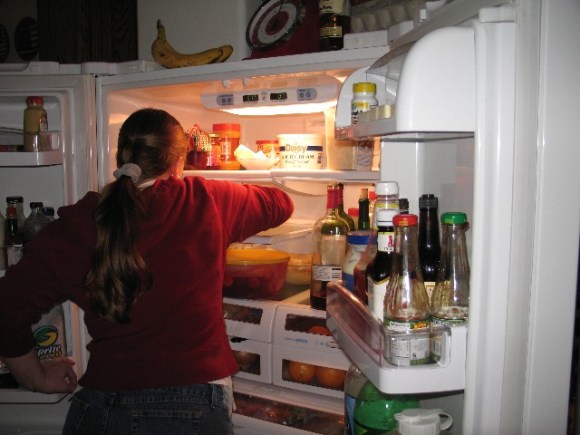 two shelves one day, the vegetable crisper another, the shelves on the door yet another.  It's broken up so that, over the course of six days, the entire fridge interior is cleaned.  The problem with this is two-fold.  He sometimes neglects to take care of this job, and I neglect to check often enough to be sure that he does.  The second problem is that he is a 14 year old boy and his idea of "clean" is not quite the same as mine.  Today I caught Dani in the act of thoroughly cleaning out the fridge!  Bless her ever lovin' heart!  It's absolutely gleaming.  I will need to be more diligent in checking up on Aaron's daily fridge cleaning now so that it will stay in tip top shape.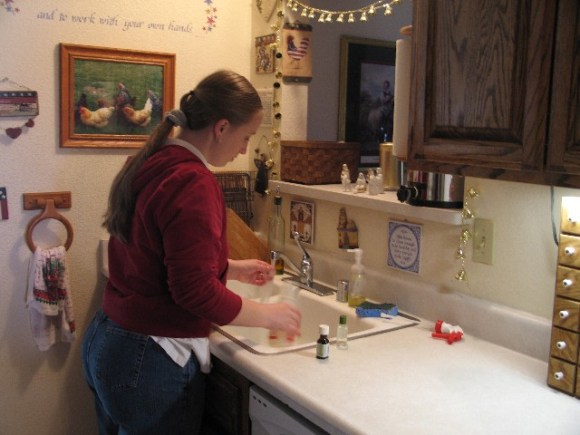 We enjoy making up our own all-purpose spray cleaner these days.  We pour about 1/2″ to 3/4″ of Dr. Bronner's soap
into the bottom of our spray bottle, and then fill it with water.  We prefer using the unscented Dr. Bronner's soap, and then adding our own scent.  Dani used several drops of lavender essential oil to the kitchen spray today, and just a drop or two of Tea Tree oil for its anti-bacterial properties.
The guys have been enjoying spending some time outdoors every day practicing with their new throwing knives and tomahawk.  Will also got a jr. archery set with foam tipped arrows, and he has enjoyed some target practice with that as well.  I threw the knives yesterday and missed the board entirely.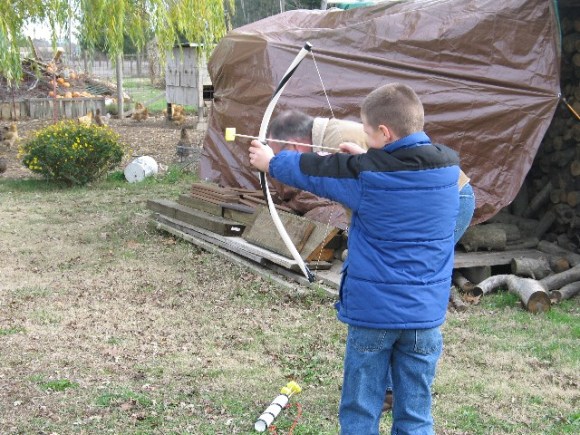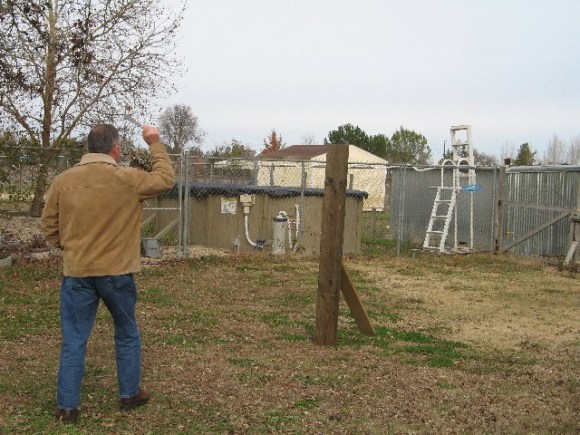 My husband has done some throwing, too.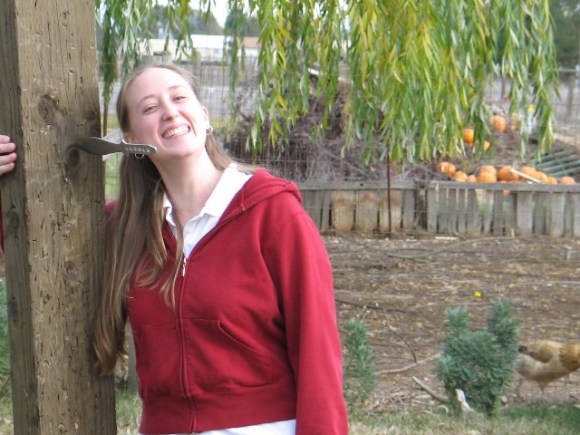 Dani tried her hand at it today, and the knife stuck!  That's my girl!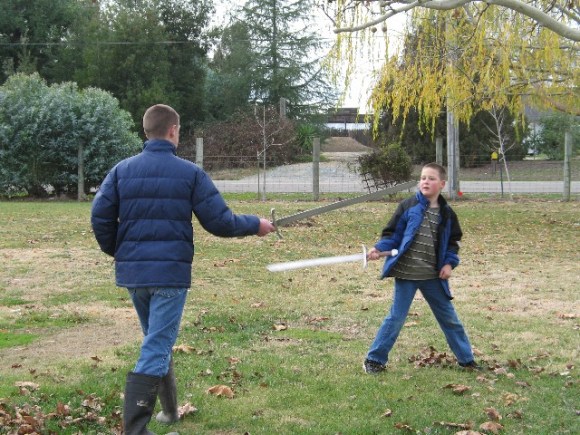 Aaron bought a great sword from a young man at church in October.  He was so pleased with it that he ordered one to be made for William for Christmas.  Will's is just a bit shorter than Aaron's which makes it a bit easier to handle.  My brave knights battled fiercely this afternoon.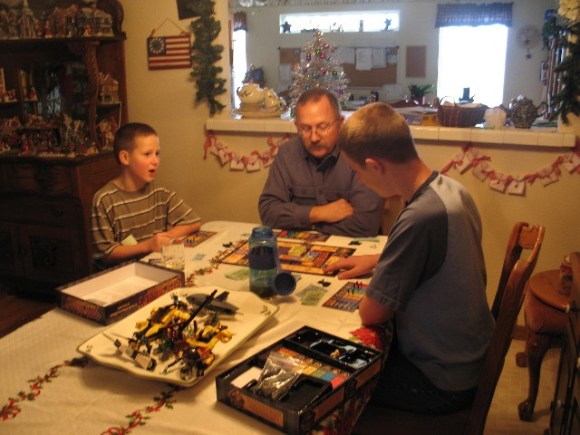 We've enjoyed hours playing the new games the boys received, and hours of playing with new toys.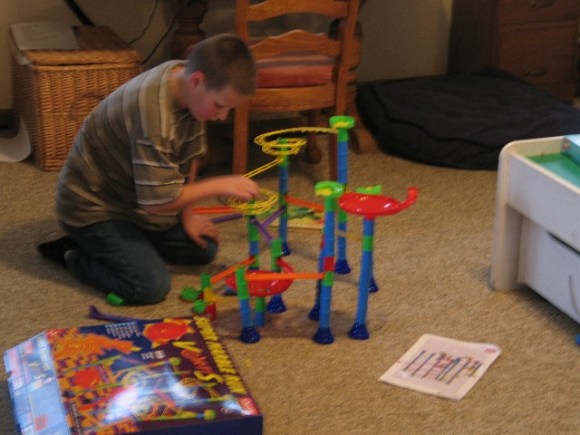 Will has designed dozens and dozens of tracks with this Marble Run
game.  This was his big gift, and I knew he'd love it.  I just wasn't prepared for how many hours (and hours and hours) he has already spent with it.   I am amazed at how quickly his "engineering" skills have developed as he's worked to solve design problems and as he's created increasingly intricate track lay outs.
I've spent some time making some changes to my personal reading basket and how I will manage that in the future.  I've also done some thinking about what sorts of changes I might like to make to our daily and weekly schedules with the new year.  Nothing major, but I'd like to make the time for a few extra things, as well as allow adequate time for the things I already have in the schedule that sometimes go by the wayside.  I still have the same 24 hours/day and seven days/week that I've always had, so I'm juggling things around a bit to make the necessary changes.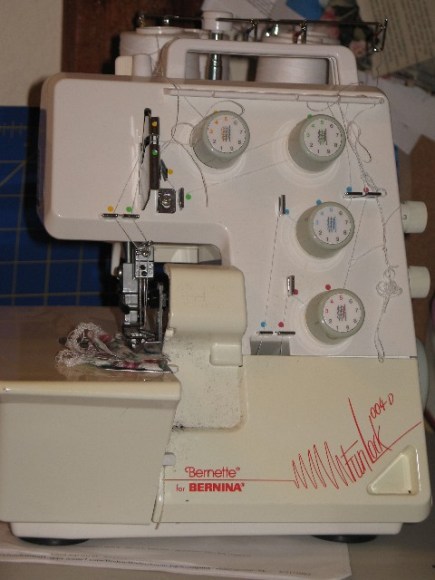 For example, I'm longing to find a bit of time a couple of days of week that I can set aside for sewing.  I do  not, of course, have enough time to spend any great lengths of time sewing.  However, if I could plan for a bit of time on a couple of different days, it would go a long ways toward getting some sewing projects done.  I do grab snippets of time here and there to sew, but some dedicated time would be wonderful.  I've also just been blessed with a beautiful, used serger; and I'm itching to find some time to figure it out! (Thank you, thank you, thank you – you know who you are!)  I also would like to extend both our morning and afternoon read aloud times.  I'm praying for wisdom as I work through planning for these things, as well as looking over our daily and weekly routines in general, asking the Lord to give me direction for how I use the time He gives me every day.
When it comes to my personal reading time, I've been disappointed in the amount of personal reading that I did during this year.  I've only completed about 18 books for the entire year.  (Read this post and this post if you are not familiar with the emphasis I place on personal reading time.)  While I do not mean to imply that everyone of you should be reading dozens of books in a year, I do think that all of us can find the time to read a bit of something during the course of a week.  Daily time spent in God's Word, of course, is indispensable.
In looking back over my reading this year, I've seen a bit of a pattern develop.  Apparently I've had a bit of a problem with disciplining myself to read things of a "heavier" nature, and have read far more in the way of fiction and "fun" reading than I would have liked.  I also saw a need in my own life to broaden the variety of books that I'm including in my personal reading time.  Though I enjoy having more than one book that I am currently reading at the same time, I needed to find a way to coerce myself into reading the more challenging books that my otherwise just languish in the basket for months at a time unread.  When I fill my boys reading baskets with books for school, I allow them to read them in any order and in any manner they choose.  However, no new books will be added until every book has been read.  I've decided to apply the same rule to my own reading basket!
My reading basket, which is actually the underside of one of our living room end tables, has now been filled with sixteen books.  Some of these books have already been started, and some have been languishing unread in the basket for awhile.  That's okay.  With my new plan in place, I know that everything will now be read!  If you're interested in what I'm reading, you can see the full selection in my side bar.  Here are my categories: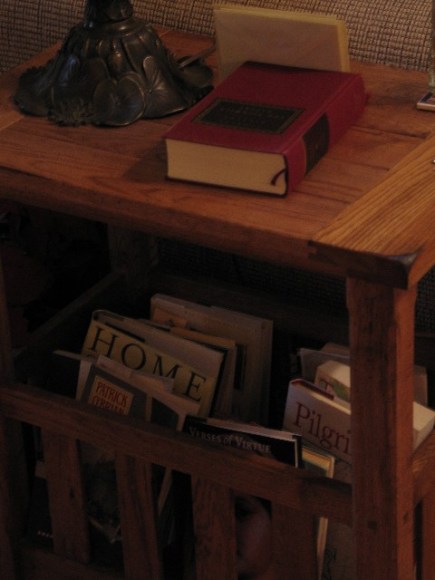 Doctrine/Theology/Church History
Christian Living
On Being a Christian Woman
Wife/Marriage
Parenting/Homeschooling
Homemaking/Keeping the Home
Biography
History
Brain Food (something to chew on mentally)
Classic Fiction
Fiction
Just for Fun Fiction
A New Skill to Learn
Something from Childhood
One for the Pot (books that really don't fit any other category, but that I want to read)
My categories are rather specific to my own interests and needs, but I'd encourage you to try to read from at least three or four different areas of interest to you.  Find a friend and challenge one another to read a book or two in the next month (or even quarter).  There's nothing like having someone to hold you accountable!   Better yet, find a friend with similar reading tastes and read the same book so that you'll have someone with whom to share your impressions.  Make 2008 the year that you start reading!
My husband and Aaron are attending their book study group tonight, and Dani and I are going to settle in for a chick-flick as soon as William is tucked in for the night.  We've a warm blaze in the woodstove, a good rain is headed our way, and the house will soon be quiet.  I'm enjoying this bit of vacation time!
God bless you as you look well to the ways of your household!
Proverbs 31:27