Many years ago, I became acquainted with a gal, a dear sister in the Lord, through the church our families attended together. Our lives then were very different, and yet they were very similar. In many ways we were kindred spirits, but the Lord had blessed us each so very differently, it didn't seem as though we had enough in common to forge a friendship. But the Lord had different plans, and good friends we became. Our husbands became great friends, too; and have been, on many occasions and much to their wives astonishment, mistaken for brothers. Even twins on one occasion!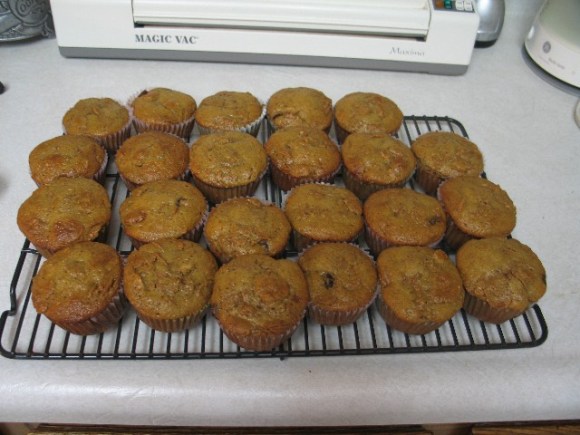 Julie has been blessed with eight beautiful children, while we've been blessed with half that many.  Her oldest daughter is just a bit older than my Corin, and her youngest, a boy, is just three months older than my Will.  They moved to their home in the country, an hour or so distant from ours, about four months before the Lord led us to our home.  She spent her 40th birthday helping us move!  Our oldest children, both daughters, married one year apart almost to the day, and the births of our first grandchildren also occurred almost exactly a year apart.  I have the most wonderful picture from Corin's wedding of Julie's family enjoying the fellowship of the handsome young man that married her daughter 364 days after Corin and Rob's wedding!  Our daughters were in one another's weddings – Sarah serving as Corin's bridesmaid, and Dani serving as Sarah's maid of honor.  We now have seven grandbabies between us!
Our friendship has taken us through the wonderful joys of seeing children married, and welcoming grandchildren, as well as through the sorrows of burying parents and in-laws and losing babies through miscarriage.  We worshipped together, prayed together, ministered together, laughed and cried together.  We home churched together for many, many years, alternating meeting in her home and in ours.  About 18 months ago, the Lord led us to our present church home and so Julie and I have not had the opportunity for fellowship that we once enjoyed.
The one thing that she and I always had so very much in common was our love for our families and our joy in being homemakers.  Sharing recipes, exchanging household hints, even learning new skills together was something we always found in common.  Together we took two different series of canning classes through the university extension program.  There was always something to talk about in regards to our children, homeschooling and homemaking.
I still remember visiting with her in her home in the city, the day that she shared this recipe with me. Another gal and I were visiting in Julie's home for the afternoon with our children, and Julie was happily mixing up a batch of these muffins when we arrived. The recipe was given to Julie by her mother-in-law.  Aaron, never having known parents of parents sharing a last name before, promptly dubbed Julie's in-laws Mr. Mr. H and Mrs. Mrs. H.  The Mr.Mr. and Mrs.Mrs. titles have stuck in our family to this day!!
Julie always gave her mother-in-law much credit for passing along her knowledge about homemaking to her – different cooking skills, frugal homemaking tips, etc.   A few months ago, Mrs. Mrs. H went home to be with the Lord, and I know that Julie and the rest of her family miss her dearly.
During one period of time, Julie and I e-mailed one another a time or two during the course of  each week.   It was just our way of checking in and sharing our love of our homes and families with one another.  She would, for a time, sign off her e-mails with a blessing of some form or another, and I would do the same.  From time to time we'd change our closing remarks, but they were always a heart-felt prayer for one another's homes.  It was at that point and time, and written as the closing of an e-mail to Julie, that I for the very first time used the words that I close every post to you with, "God bless you as you look well to the ways of your household.".  And now you know the rest of the story!
Julie graciously gave me permission to share this recipe, and its story, with you.  I hope that you enjoy both!
Julie's Six Week Raisin Bran Muffins
1 – 15-25oz. box Raisin Bran cereal
3 cups brown sugar
5 cups flour
1 teaspoon salt
5 teaspoons baking soda
4 eggs, beaten
1 cup oil
1 quart buttermilk
Mix cereal with sugar, flour, salt and soda in a large bowl.  Add eggs, oil and buttermilk and mix.  Fill greased (or paper lined) muffin tins 2/3 full.  Bake at 400° for 15-20 minutes.  Makes about 4 1/2 dozen.
This batter may be stored in the refrigerator for up to six weeks (hence its name).