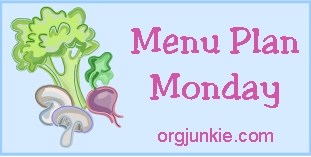 My home has been a bee hive of activity for the last week or two.  It will continue for another week, at least, before settling back to normalcy.  I think.  I hope!  My schoolroom is in sheer chaos.  Before any bookcases could be moved, all of the books had to be taken off the shelves.  Naturally.  But, oh boy, talk about messes.  All of the old bookcases have been moved to their new destinations, and the books that belong on them have been reshelved; but there are still, literally, hundreds of books stacked here, there and everywhere on my schoolroom floor, tables, counters, etc.  Lord willing, we will be picking up the new bookcases tomorrow.  However, they will need to be assembled, and it might yet be a few days before I can even begin shelving books.
That, added to the fact that my friend Lisa is planning to have that long awaited (and much prayed for baby girl) this week (which means my Dani girl will be off to lend a hand in Lisa's home), combined with just normal everyday life and homeschooling, means that this will be a busy week.
But you know what?  I'm ready to do some cooking again!  I'm ready to keep my bread machine running at least once a day.   I'm ready to start working on stockpiling my freezer with baked goods again.  I'm ready to try some new recipes, too!  In fact, I pulled out two old cookbooks, and chose a recipe from each to try this week.  I'll be making double batches of muffins and coffee cake so that half can be packaged for the freezer.  My french bread recipe, which is required for the Stuffed Loaf on Saturday, makes two beautiful, big loaves, so I will have one of those for the freezer, too.
We're not gourmets, we just like simple, plain ol' family meals, and that is reflected in this week's menu.  However, I do like to feed my family nourishing, wholesome meals when I can.  As always recipes marked with an "*" will be shared later this week, probably late in the day that they are prepared.  Meal planning is always a good idea, but it's a life saver for busy weeks.  For more menu plans, of all types and varities, please visit this week's Menu Plan Monday.
MONDAY
Breakfast:  Waffles
Lunch:  Nachos
Dinner:  Slow Cooked Chili*, Sweet Corn Muffins
TUESDAY
Breakfast:  Sausage patties, fried eggs and toast
Lunch:  Left over chili & muffins
Dinner:  Pioneer Woman's Pot Roast, mashed potatoes, pan gravy, green salad
WEDNESDAY
Breakfast:  Scottish Oatmeal
Lunch:  Turkey sandwiches, chips
Dinner:  Chinese Burger Patties*, Rice Pilaf, steamed broccoli
THURSDAY
Breakfast:  Scrambed eggs & toast
Lunch:  PBJ sandwiches & chips
Dinner:  Impossible Ham & Cheese Pie*, mixed vegetables
FRIDAY
Breakfast:  Pancakes
Lunch:     Chef Dani's Choice (unless she's gone, and then it'll be Chef Mom's Choice)
Dinner:  Mexican Chicken Corn Chowder*, Garlic Bubble Loaf*
SATURDAY
Breakfast:  Cereal
Lunch:  Left over soup & bread
Dinner:  Stuffed Loaf*, green salad
SUNDAY
Breakfast:  Orange Coffee Cake
Lunch:  Fellowship Meal at Church:  We'll take Cherokee Casserole*, green beans and Snickerdoodles
Dinner:  Wild Dinner!  (My son, William's, expression for our Sunday evening faire – popcorn, left overs, make-it-yourself items, every man, woman and child for themselves!)
God bless you as you look well to the ways of your household!
Proverbs 31:27
PRAY FOR ERIC DAVIS & HIS FAMILY!