I love when the Lord's hand is readily obvious in my daily life.  It's always been so, of course.  I think of that Michael. W. Smith song, "Open the eyes of my heart Lord, open the eyes of my heart, I want to see You."  Do you make that your daily prayer?  I try to, and I am so thankful to Him when I can look back and see how He was there ahead of me on even a day that seemed to not be such a great day as it was happening.  Looking back, of course, I can see how He made a huge difference in the day.
Where to begin?  Ah, yes…..I wrote this to you on Wednesday evening, "What time is left in the day will be spent reading quietly."  No sooner had those words left my fingertips than I heard Will, crying in pain outside.  He and the dog had been out front running and playing together and they had collided.  Keep in mind, our dog weighs about the same as Will, so collisions can be quite horrendous.  He fell on the concrete driveway, landing with his palms outstretched, hurting his left wrist and horribly bruising his hip.  Will is a tough cookie, so when the tears of pain linger, we're always careful to take a second look. By yesterday morning, the wrist was still sore and the pain was significant enough that I decided to call in for an appointment for him to be seen.
Of course, I'd already spoken to Corin that morning and knew that my two year old granddaughter was still sick.  Very sick.  She had become quite dehydrated and despite all of Corin's attempts at getting fluids into her, she was still not getting enough to rehydrate.  We use the same pediatrician, and I knew, from Corin, that she was off for the day.  I also knew that Corin had booked a mid-afternoon appointment with our favorite nurse practitioner and that by the time I was calling, I would be fortunate to get a very late appointment with her.
When I called the nurse practitioner was completely booked.  Drats!  Corin's appointment was at 2:30.  Our area has been hit especially hard with a couple of horrid viruses that are keeping the doctors busy, so I was quite happy to find an appointment with a pediatrician that we didn't know for 1:50.  Wow!  1:50!  That was actually earlier than Corin's appointment.  Will and I made our way to his appointment, and liked the doctor very much.  She is definitely going on my list to ask for when our preferred doctor is already booked.  She gave Will a very thorough examination and she and I were fairly confident afterwards that his injury, while painful, is definitely a sprain and not a fracture.  That, of course, was something that I was immediately thankful for.  Will and I went downstairs at 2:28, hoping to see Corin before she went into her appointment.
They had been called in early, so we decided to hang out and wait for them to come out.  After about fifteen minutes, I let the receptionist know who I was and why I was there and would she mind letting my daughter know I was there if she needed me.  She came back and we were allowed in to join Corin and my sweet, ailing granddaughter.  You can read the rest of this story at Corin's blog.  Go ahead, I'll wait.
What I want to tell you is this.  I am so thankful that the nurse practitioner was booked before I called.  A later in the day appointment would not have allowed me to be there with and for Corin yesterday afternoon.  Of course I'm thankful that Will's wrist is not broken, but if he had not injured his wrist, I would not have already been in town and at the medical facility.  Now, don't think I'm thankful that he got hurt, of course not.  Every time he accidentally puts weight on it or moves it wrong and it hurts, my heart breaks!  But, the injury meant that I was there where I could be of help to Corin.  I wouldn't have wanted to spend my day any other way!
The Lord also preserved what was left of my health yesterday, though I did have a couple of bouts with my asthma while I was there.  Still and all, I made it through the day just fine.  Today, however, I'm not so good.  Dani and Aaron have gone to town to do the Mega Shop.  We had to revamp the list a bit to leave Costco out of the mix (no shopping there without a membership card).  I'm so glad that she is willing to tackle that big job on her own, with her brother along to help carry the heavy stuff and push the carts.
My little guy and I stayed home.  Will worked hard at finishing up all of his school work that he missed yesterday as well as today's.  We had to forego those things that needed help from Mom, because talking sends me into fits of coughing.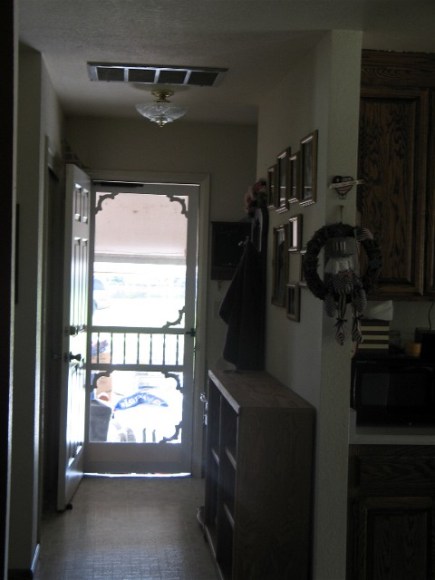 I have a fire in the wood stove and a sweater on, but I have several windows and a couple of doors open, too.  I'm trying to get some good, fresh air into my home!!  It's actually a lovely day out there, but it's a bit on the cool side.  Still,  I want that fresh air to refresh my home!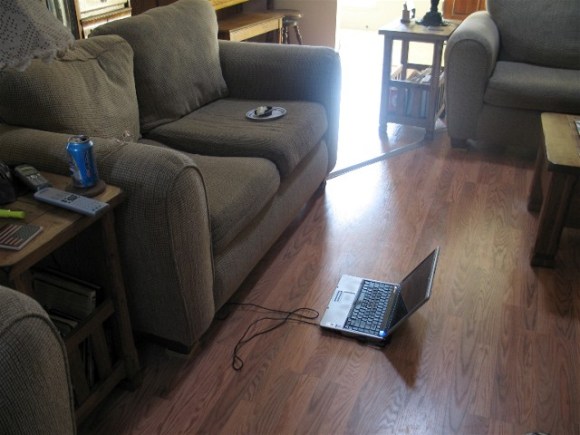 I've spent most of my afternoon on the little couch, close enough to the stove to enjoy that warmth, and still feel the cool air coming in from the school room and back doors.  My lap top was close at hand, and I was able to IM with Corin a bit throughout the afternoon, too.  My books were within arms reach, too.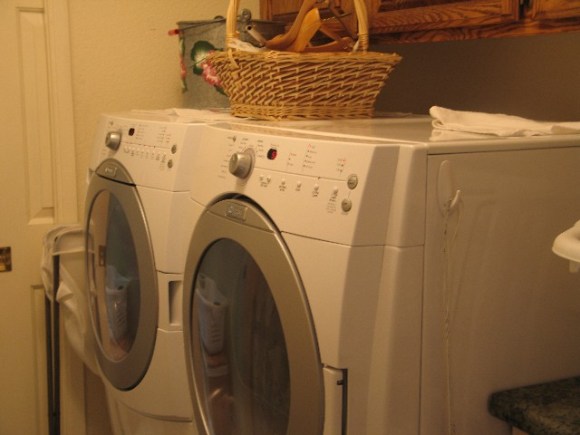 I did manage to keep my washer and dryer working for me.  Sorry, Amy, no heading out to hang anything on the line today, even though it's sunny!  Every little bit of activity that I enjoy today just wears me plum out, or gets me coughing!  I was happy to have these machines laboring away for me while sat in luxury on the couch, sipped my Pepsi and enjoyed one of Dani's cupcakes!
This too shall pass.  Viruses always do.  The asthma will likely linger, but February is usually the month that it makes its winter appearance so nothing new there.  My family is taking good care of me, and I, in turn, am trying to do all I can for them, too.  Will has missed our read aloud times these last few days, but he's enjoyed the books that I've given him to read on his own, too.  We continue on, following the path He has for us.  Taking the wee detours as they come and knowing that these, too, are part of His plan.
God bless you as you look well to the ways of your household!
Proverbs 31:27