As I've been building our Heritage Library these last few years, I've struggled with the best way to stretch our very sparse book buying dollars.  Experience might tell us that buying paperback books would stretch our dollars further.  Carried to the next level, buying used paperbacks would probably be the least expensive way to fill our shelves.  Or is it?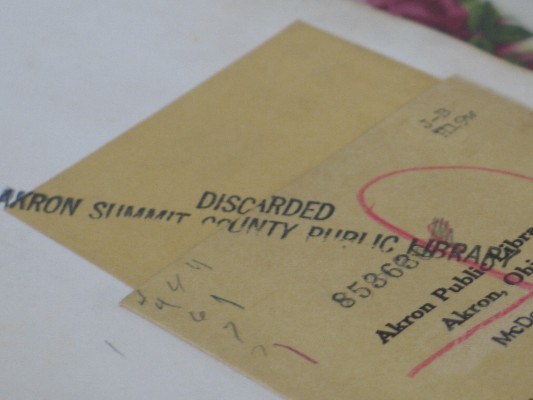 During the last year or two, the majority of books that I have purchased for our Heritage Library have been used hard cover editions.  Most of these, though not all, are library discards.  In exchange for a bit of wear and the occasional library stamp on the inside front covers, we have library bindings, still tightly bound, that will last for decades.  Library bindings are, for the most part, sturdier than a hard back meant for purchase by an individual.  Often the covers are pictorial, rather than having a lovely dust jacket, but that is of no consequence to me as I am looking for books that will stand the test of time and frequent use.  I am not a book snob.  I will buy a paperback version of a book that we want for our shelves if it is the only, or the far less expensive alternative.  It is my hope, here, to encourage you to not make assumptions, but, rather, to comparison shop as you purchase books for your own home and/or Heritage Libraries.  Here are some examples from books I have recently purchased:
In purchasing books for a geography unit on China, I needed to buy as many books as I could for a wide age range with a limited amount of money.  I have, currently, a third grader and a high school freshman, so the reading/interest level here is broad!   I realized I had a couple of good choices for my older son, but nothing for the little guy.  A cute little series of books that I discovered last year is the Count Your Way Through series.  These are simple, colorful picture books that use the language of the country in the title to teach the numbers 1 – 10, along with fun and interesting facts about that country.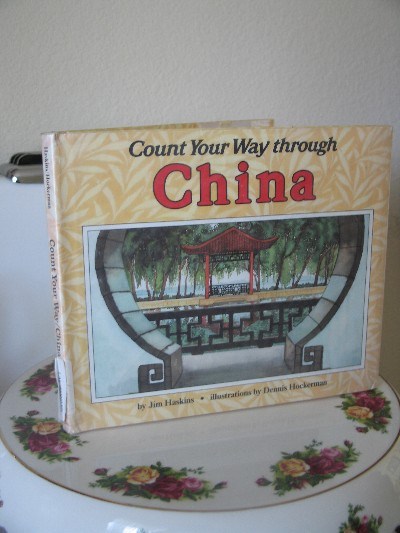 With that series in mind, I looked for Count Your Way Through China
on Amazon.  Bingo!  A brand new paperback copy was just $5.95.  I checked the box in the listing for the availability of other bindings, and saw that used library bindings were available beginning at just 25¢  As it turns out, I was able to purchase a lovely library bound copy, with a nice dust jacket, in very good condition, for 25¢ + shipping.  Yes the shipping was $3.99, but for less than the cost of that paperback, I have a good quality, library bound copy on my shelves.
I am very careful when I buy from the third party sellers on Amazon.  Many of them list only their shipping information and/or some other sales pitch.  That's all good to know, but I want to know more about the condition of the book I am buying than the "used-good" or "used-very good" listing gives me.   I only buy books where a description of the book I am buying is given, unless the title says, "like new".  No surprises that way!
Today, as I'm typing this, the best deal for this same book would be 99¢ + $3.99 shipping.  There are some others listed for less, but there are no descriptions of the book being sold.  The description for the 99¢ book says, "A very good looking ex-library copy. Gently used. All pages and cover are clear and bright except for a few library markings. The spine looks good. Binding solid and tight. No creases. There is just a little bit of wear along the edges of the cover in some places."  With that description, I would purchase this used book over the new paperback.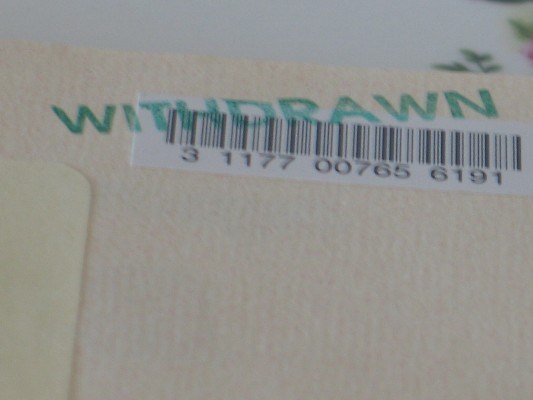 I look for solid and tight bindings first and foremost.  Clean pages are a close second.  The library markings (usually rubber stamps denoting the library it once belonged to and, perhaps, a couple of "withdrawn" stamps) don't bother me a bit.  Aaron was showing me something unique in a book that was just recently received.  The library had used an embossing device to imprint the name of the library on a couple of the pages.  We both thought it was pretty cool looking!  I also like clean covers, though they aren't a huge factor, and I fully expect a used book to show a bit of shelf wear.  If it isn't bought with signs of use, signs of use will quickly come as it's used and loved here!
There are, of course, instances when buying the brand new paperback copy is my best option.  Corin discovered a cute little series for the very young, so I thought I'd purchase a copy of Colors of China
to see if this was a series I wanted to collect.  (I think it is!)  In my Amazon search, I found brand new paperbacks for $5.95.  Library bindings started at a steep $14.60!!  A quick check at my other favorite book source abebooks.com told me that Amazon was the best deal for the new paperback.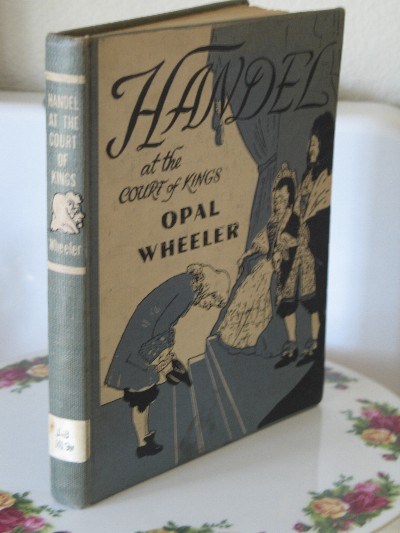 One more example.  I love the Opal Wheeler composer biographies.  For awhile I was buying them here and there, as we studied various composers, in the best used condition I could afford.  They are, however, now being reprinted in paperback format.  We have just begun a study of George Frederic Handel, so I wanted to purchase a copy of Handel at the Court of Kings
.  The best price I could find for a new or used  paperback was $12.95 + shipping (none available directly from Amazon).  However, I found a great, used library bound copy, a library discard, for $9.99 + shipping.  I am delighted with  it!  Again, the superior quality book for less than a brand new paper back.
Stretching your book-buying dollars can be a challenge.  I am, of course, building my home library for not only my present family, but for future generations as well.  I do buy plenty of paperback books, especially picture books, to help build our Heritage Library, but they do wear out much more quickly.  Hard cover books are (almost) always the better choice, and library bindings an even better choice.  When you can, take the time to comparison shop to be sure that you are getting the best value for your book-buying dollar.
To see all of my Library Builders posts, please visit the Library Builders page of the web site.
God bless you as you look well to the ways of your household!
Proverbs 31:27