Reaching a goal is a wonderful thing. Reaching a goal means that your hard work, perseverance and determination have paid off. What you do after achieving a goal can be just as important as realizing the goal in the first place.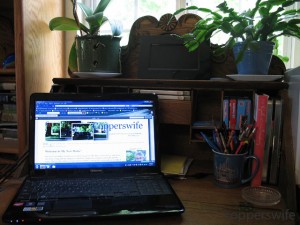 Combining my blog and web site into one site that was more flexible and user friendly was a goal that I set for this year. Even though it was a rather "big" goal, and one that I knew would take a lot of time and work to implement, it was just one of many goals that I set for the year. So, now that the goal for the blog has been achieved, what am I going to do?
I did celebrate achieving that goal, of course! My kids and I had lunch out yesterday, ran a few necessary errands in town, and then stopped for Frappuccinos and Icees on the way home. My husband took us all out for pizza for dinner in the evening.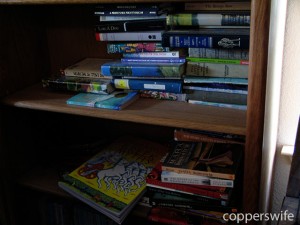 Today, however was a new day. Laundry needed to be done, books needed reshelving, furniture needed dusting and cob webs required that someone brush them down. Once that was done, and the boys started on school, I spent some quiet time looking over my list of remaining goals for the year. I was able to cross off the blog move, and I crossed off a few other goals for the year, too – broadening the scope of  my reading, ordering and starting a course on DVD, and getting our financial house in order.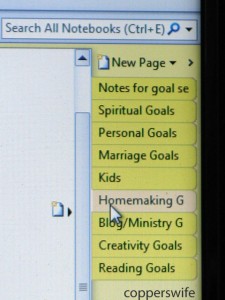 A big goal and several smaller goals have been achieved, but I don't want to lose my momentum! I chose a few new goals to start working on from the list I made in January, and I broke those goals down into some intermediate steps to help me begin working toward attaining each of them. It's time for me to move on!
I know that I must keep moving forward,  or I will begin to fall backward. I'm using the momentum created in the days (weeks!) before achieving the goal of opening the new site to help me make some real headway toward achieving more of my goals for the year.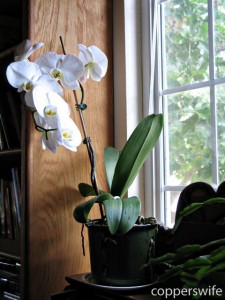 Goal setting is an important tool as we look well to the ways of our households. Big goals are great, but small goals are just as important. The key is to remember to keep moving forward.
Move toward your goals. Celebrate them when you achieve them, but keep moving! Use the energy from the victory of achieving one goal to propel you forward toward your next goal.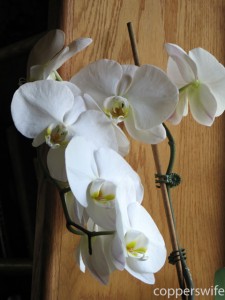 Are you close to achieving any of your goals? What will you do to keep moving forward?