We all have seasons – days, weeks or even months – when our schedules are unusually busy. It happens to all of us.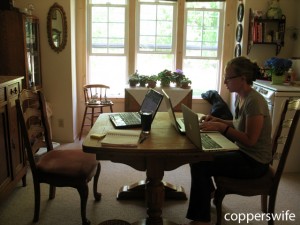 Though our days may be crazy busy and unusually full, our families and homes still need us. So, how do we look well to our households during these exceptionally busy times?
Determine your priorities.
What are the things that absolutely must be done for your family and home? What are the things you need to know are under control for your own sanity? Can you delegate any of those tasks? My family requires three meals a day and clean clothes to wear. They're funny that way. That means it's important that I have a menu plan in place to keep meal prep stress free. I also need to keep the laundry on schedule – washing, drying, folding and putting away.
Now that warm weather has arrived in California, keeping up with our watering/irrigation schedule is a necessity, too. Dani and I are splitting the watering schedule 50/50 this year. That, alone, has taken a huge load off my shoulders!
For my own sanity, I want a clean kitchen after every meal (Aaron's job), relatively clean bathrooms (everyone works on this), and beds made every morning.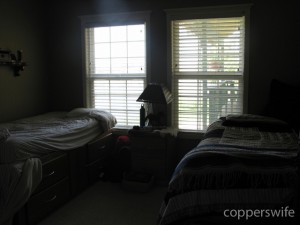 Like I said, for sanity's sake, I want the beds (all of them) made every morning!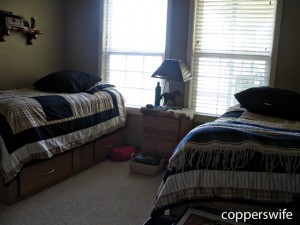 Other than that, we do what we can, but we don't sweat what's not getting done. For example, our Discipleship Group from church met in my home Thursday evening. Dani and I had to be out of the house for several hours, and so the boys did the dusting, cleaning and vacuuming. It wasn't perfect, but during this crazy-busy time, I'm not sweating the imperfection. I was happy for their help!
Now that you know what your priorities are, keep them in focus. Don't get waylaid by facebook or blogs or phone calls or that great magazine article or anything else until your top priorities are taken care of.
Get plenty of sleep, drink water, eat right and exercise.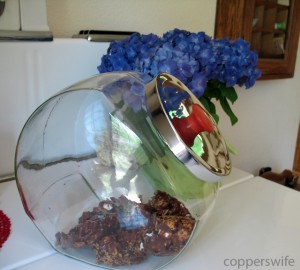 Busy seasons are usually stressful. We should take care of our bodies all the time, but we should be even more careful to do so when life is hectic. Drink plenty of water! I'm especially tempted to load up on caffeinated beverages to keep me going, but they can cause dehydration. So, enjoy the coffee, tea or cola if you must, but be sure to drink lots of water, too!
Try to keep healthy snacks at hand, and stay out of the cookie jar. Don't skip meals. Try to eat a balanced diet.
If the busy season you're in isn't physically demanding, and if there's not time for your regular exercise or workout routine, try to do something to be physically active every day. Take a bike ride. Go for a walk. Take a dip in the pool.
Resist the temptation to work late into the night. I know it's tempting to use those late night hours to maximize production when everyone else is asleep, but you need your sleep, too. Get to bed on time.
Don't forget the necessity of down time.
Allow yourself some time every day to do something that is relaxing to you – go for a walk, read, knit, or sit in the sun and pet the cat. Whatever is relaxing to you, take time every day and do it. I'm relaxing these days by kicking back with a book in the evening.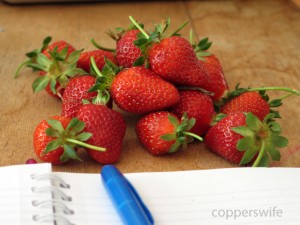 My season of being super busy will wind down in a couple of weeks. After that, I'll have more time to pull my household schedule and routine back to normal. In the meantime, this is how I'm keeping it together while life is busy.
What are your priorities when life gets busy? How do you keep those priorities in focus? What's the one thing that helps you relax a bit?
TEN DAYS!