My husband came home from work late Saturday evening to find this in the side yard next to the drive way.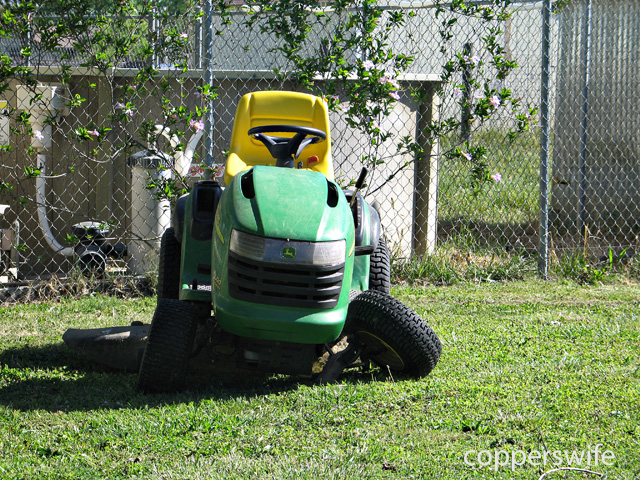 Not the way a guy wants to start his weekend. There the poor ol' John Deere sat until Monday morning.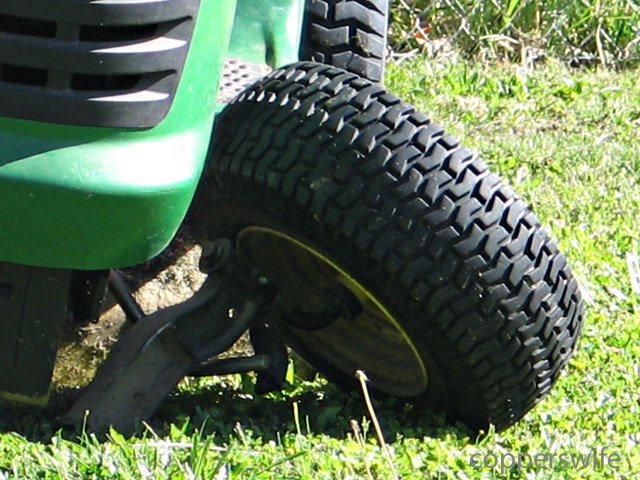 Unfortunately, it was as bad as it looked. The cast iron thingamabob that holds on the wheel broke.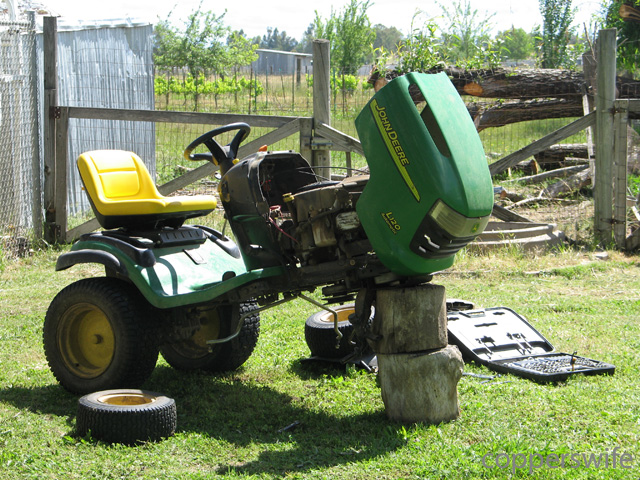 I love it when Copper uses all of his technologically advanced tools to make a repair. Apparently, this was a two stump job!
Despite his best efforts, and the use of two tree stumps, the bolt holding the mechanism that needs to be replaced would not yield. The tractor was pushed onto the trailer and taken to the John Deere dealer/repair center. The guys there said, "Wow. We've heard about that part breaking, but we've never seen it before.". I'm not sure that made Copper feel any better.
The tractor was unloaded and left for them to remove the belligerent bolt and order all necessary parts. My husband was good enough to take one of the stumps along to prop it up in their repair yard for them.
The day didn't end too badly, though. We had a great time at the concert. Good friends. Great music. Fun times. There's even a picture on my facebook page.

Seven (7) days.