How we care for our homes changes over time. The ways I am looking well to my household today, are not the same as they were last year or the year before. We must be very careful to not become too comfortable in the way we do things, thinking that those ways will work forever. If we fail to adapt to the changing seasons of life, our families and our homes will suffer.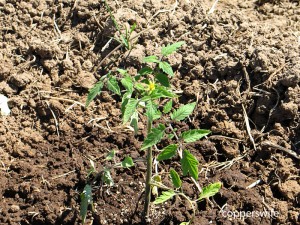 Our families are not static – new babies are born, elderly parents and grandparents need extra care, older children leave the home for college or to establish homes of their own, and family members die. The way we care for our homes, the cooking, the cleaning, the homeschooling, the outside activities, all must reflect the changes in our family dynamics.
My husband and I were blessed to be able to care for both of our mothers in our home during their battles with cancer. However, we understood that we'd need to alter our household for that season. Older children gave up bedrooms, and much of their own free time, to help care for their grandmothers. Younger children learned the need to keep activities quiet on the hard days and to be thankful for the good days. The meals we cooked, the way we managed household chores, how we homeschooled and dealt with activities away from home were all very different than the way we handled them before.

We were able to take care of our mothers because we were willing to change with the season of life we were in. When our moms passed away, we did not simply go back to the way things were before they came to live with us. We couldn't! Life isn't static! The children were a bit older and had matured a lot from the experience. My husband and I had grown from the experience, too.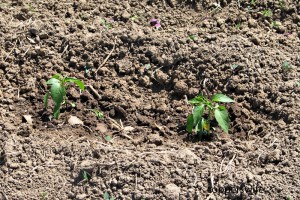 Last spring, as my oldest son and I began knocking heads on a regular basis over homeschooling, I realized a shift in things was necessary. I spent weeks researching options. Once the decision was made to make a curriculum change, several weeks were spent in getting familiar with the new curriculum, lesson planning and implementing the new curriculum. Because of that, we had no garden last year. Though it meant spending more money at the store on produce all spring and summer long, it was a better use of my time and our resources to deal with the homeschool issue.
Dani took on a lot of the household duties during that time, but the truth is a lot of things just went undone. My family was better served by my using the time for homeschool planning than they would have been if I'd used that time to clean closets, plant a garden, or move large pieces of furniture to vacuum underneath.
This spring, my husband and I have tackled some big financial issues together leaving no time to even think about a garden. Dani knew that she could handle a small garden on her own. Aaron tilled the garden area for her, and she raked the beds up and planted. She's doing all the work in the garden, and we're all looking forward to tasting the results of her hard work! Several years ago it wouldn't have been possible for us to have a garden without my husband and/or I doing the majority of the work. Seasons change and not only is that now possible, it's also the most practical way for a garden to happen.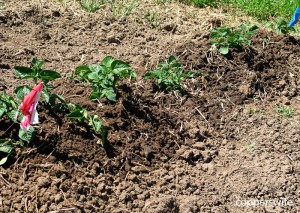 We need to learn when to let go of things, too, even when it's hard. Some things we do because we love to do them, but other things we continue to do because we think we are supposed to, or need to, or simply because we always have done them. We need to be willing to let go of even the things we love to do when it's in the best interests of our family.
I love to cook! I love to chop onions, saute vegetables, mix ingredients and everything that has to do with making delicious meals from scratch. Our schedule right now, though, allows only a couple of days each week for me to cook that way. Dani cooks a couple of nights, too, but on the other nights meals are just simpler. I've learned to love the days that I can make a meal from scratch, but I don't feel any guilt for the nights that I brown ground beef and open a jar of store bought spaghetti sauce to pour over our pasta.
We need to constantly review the things we do in our homes and make modifications, big and small, in a timely manner. Life isn't static, and we can't remain static either.
Review! Modify! It's one of the many ways that you can look well to the ways of your household.
How are things in your home? Are there systems that worked in the past that might need an overhaul?