Copper planned a full day of errands today. The weather was glorious, and everything was accomplished well before dinner time. Yeah for us!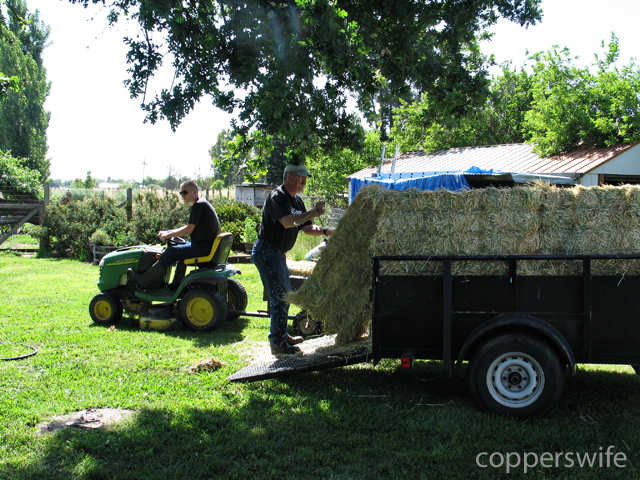 The day started with a hay run. Copper headed to the hay broker while the boys finished up their morning chores.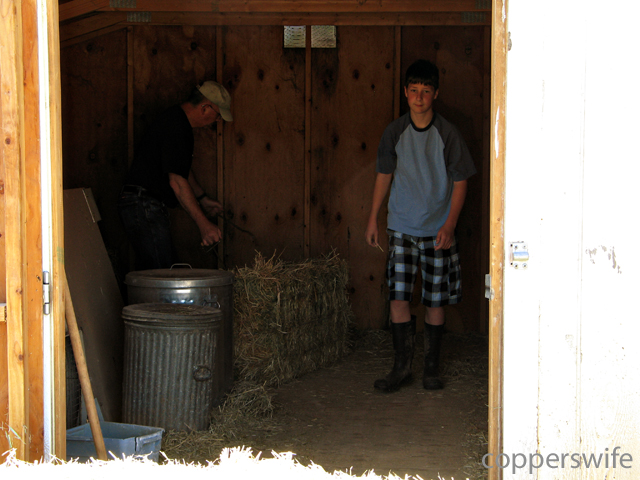 When he got back, the hay was unloaded and stacked in our little feed barn. Since it's spring, we only buy our hay a trailer load at a time; but in the winter months, we like to lay up a good stock pile of hay before the rainy season.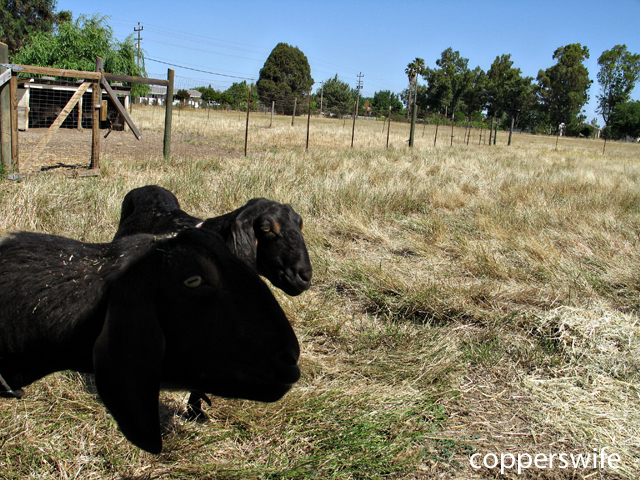 We're only feeding thirteen sheep and two, older Nubian goats, so there's not a lot of hay required. I love these two.
Hello, handsome!
Unfortunately, this seems to be our year for outdoor equipment failures. First the tractor broke a front axle, and then our regular lawn mower went on the fritz. The tractor was repaired a few weeks ago, but the lawn mower repair guy said that our almost twenty year old mower would be more expensive to repair than it would be to replace. Ouch.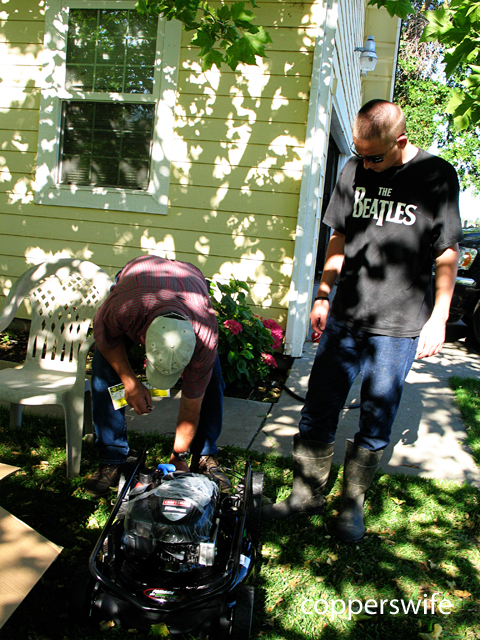 My husband found a nice replacement mower, which was affordable only due to the Lord's provision of overtime in the past few weeks.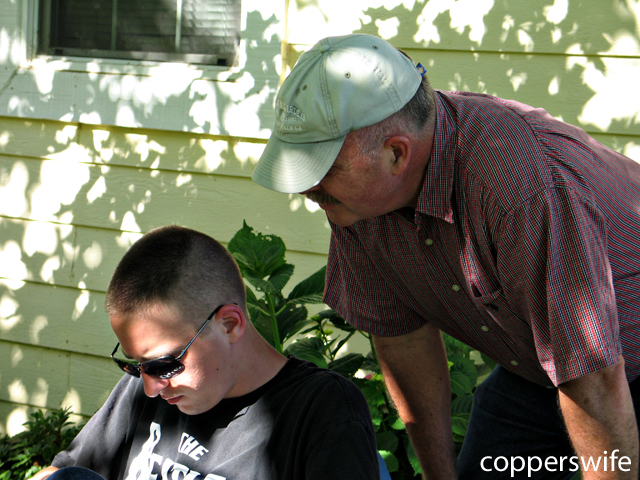 Copper and Aaron put it together and fired it up to be sure it worked. It did! (Two handsome fellas, don't you think?)
We picked up shelving for the church plant we're a part of. There are less than three weeks remaining until our first service. We also bought nine gallons of paint for our front hall way, entry way and dining room project. I can't wait until the first paint is rolled on the walls!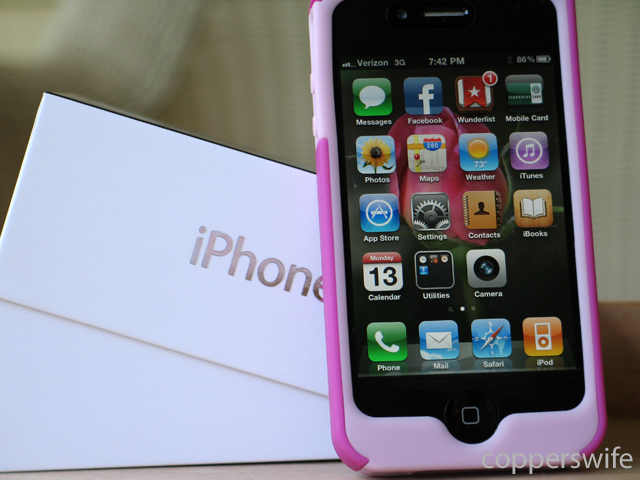 There was another purchase today. My husband spoils his wife!
It was a grand day. There was even time for Dani and Will to swim before dark.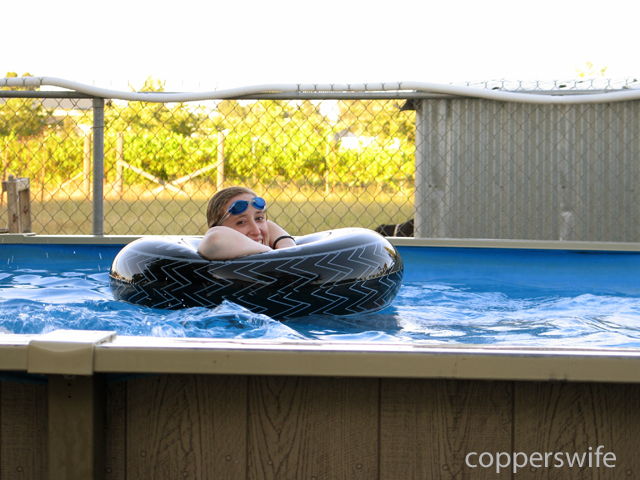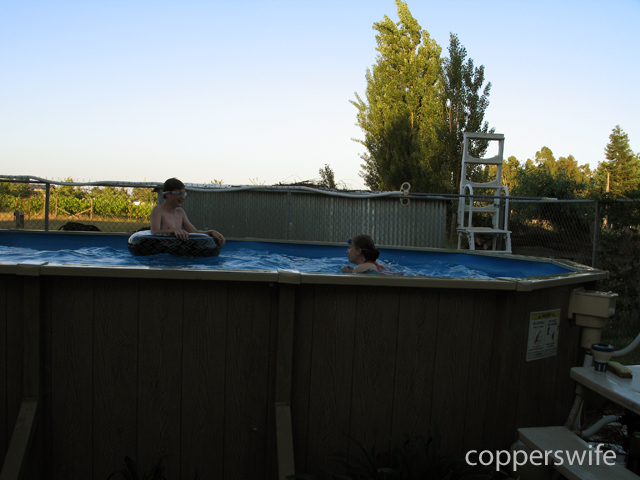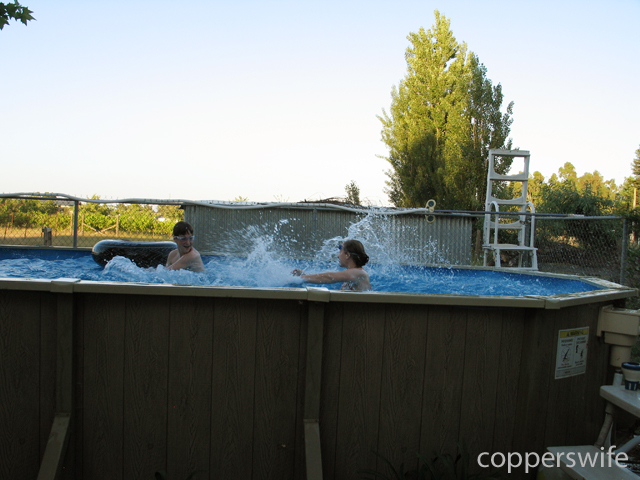 How was your Monday?