I'm frequently overwhelmed with the complexity, beauty and grandeur of what God has created.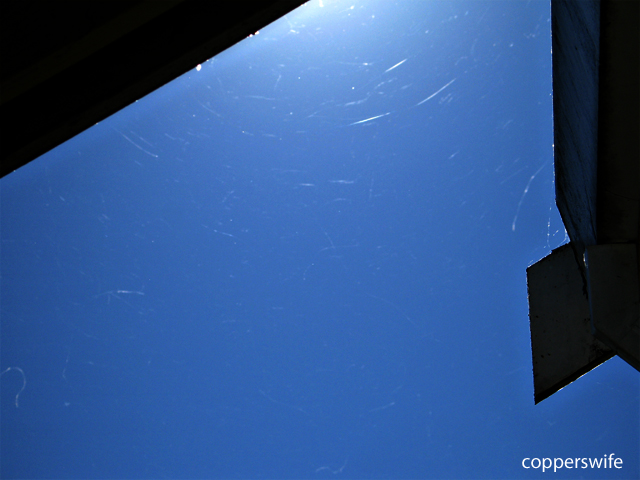 Calling out, "Hey, guys! You've got to see this!", is how I got my family out of bed this morning. When I opened the blinds and windows, the entire sky was filled with floating wisps of spider web. Some were low and touching the ground, or getting caught in the trees, but others floated high in the air, seeming to vanish in the bright morning light. It was incredible!
All of our trees, out buildings and even the power lines are now draped with the web strings. Baby spiders, who rode in on their webs from their hatching point, are everywhere. This morning's display was strange, beautiful and drew my thoughts toward God the Creator.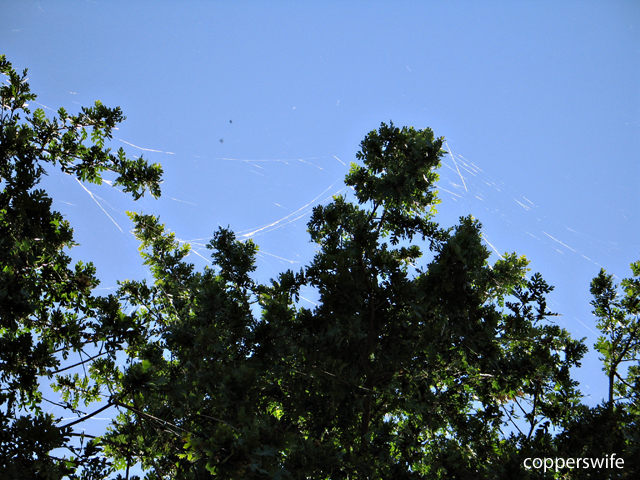 Copper spent a few hours today helping friends cut and stack their firewood for next winter. It seems a funny thing to do on the first, truly hot week of the season, but wood must be cut and stacked early so it can dry and season before it's needed in the fall. I'm proud of the fact that my husband is so generous with his time and efforts.
In fact, we spent the rest of the day taking care of a few more purchases for our new church (a plant of our existing church). We only have one Sunday left at the old church. Leaving to be part of the church plant is heart breaking and exciting all at the same time. There's still a lot of work to be done before the first day of services, and my husband's days off are filled with church-related tasks.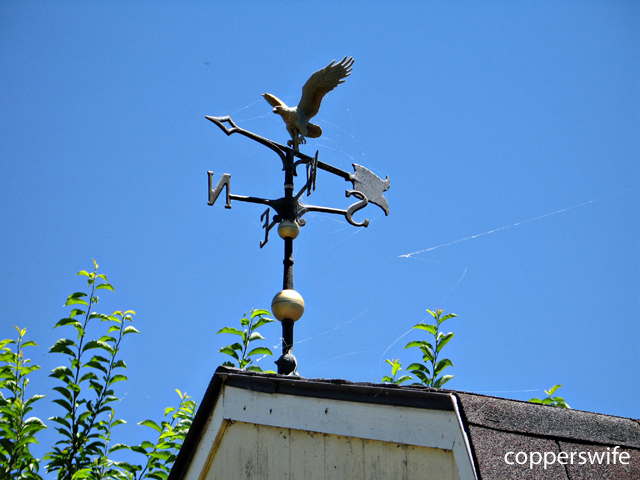 I found some time, just before and after dinner, to work on my quilted table topper. Fifty-two little triangles became twenty-six big triangles and then thirteen hourglass blocks. What fun! Pictures on the facebook page tomorrow!
How was your Monday?