I think Friday gets too much credit, and Monday gets a bad rap. Personally, after a week like this one, I'm looking forward to the brand new, fresh start that will come on Monday, after spending Sunday in worship and fellowship.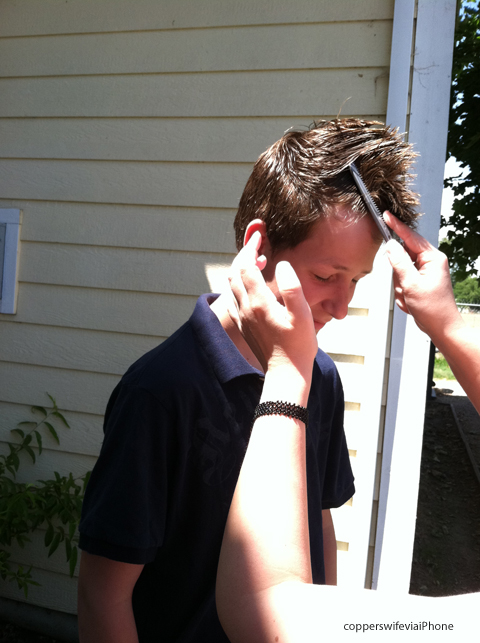 I've a couple of pieces of blog housekeeping to share with you.
First, I've edited the menu planning methods post to include the Repeating Weekly (or Monthly) Plan. I can't believe I left it out! It's a viable, often used method for menu planning. Please go back and read that post, if you're so inclined.
Second, I do my very best to share something on the Copperswife facebook page every day. It might be a link to an article I think you would enjoy, a question, or maybe just a silly picture. I'm hoping to run a couple of mini-series, via links, there in the near future, too. If you have a question for me, the Copperswife facebook page is a great place to ask it. I'd love it if you would click right here and "like" my facebook page, or you can click the pretty facebook button in the side bar any time to visit.
I'm off to enjoy the weekend. I'm hoping to cast on for a new knitting project, get a bit more done on my table topper, put a few stitches into Dani's dish towels, and maybe even do some reading. I'll be refreshed and ready to greet a fresh, new week on Monday.
Knowing when to call it a week, rest up and look ahead to the coming week, is sometimes the best way to look well to the ways of your own household.
Any special plans for your weekend?