Today finds me wondering not only where my week has gone, but where the first half of June has gone, too. Whooosh! Those days have just flown by.
My own plans for the last couple of weeks have been held with a very loose grip. You are remembering to hold your plans loosely, aren't you? Oh, ladies, can I just tell you that I have learned that holding onto our own plans tightly can bring a lot of stress and grief and even heart break?
There is great freedom in knowing that God's  plans for you are so much better than any plans you can dream up on your own. Trust Him!
The mind of man plans his way,
But the LORD directs his steps.
Proverbs 16:9 (NASB)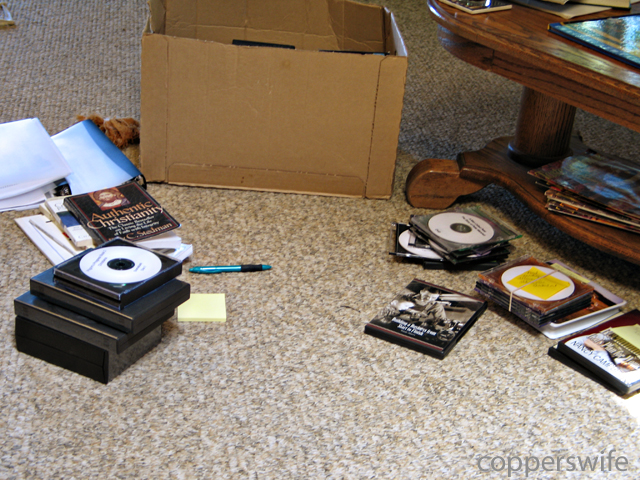 Copper is a deacon at our church, and he'll serve in the same capacity at our new church. I've been the church librarian for several years, but I'm happily handing over that job to a wonderful, capable young woman. My husband and I have had several library related tasks that we needed to take care of before the church plant, and time had gotten away from us. We spent a few hours yesterday resurfacing damaged DVDs and CDs, replacing broken cases, repackaging things in a more shelf-friendly format, etc.
You do know about disc repair machines
, don't you? I didn't know about them until Corin used hers to rescue a computer CD that we thought was ruined. They are a bit pricey, but they can save your investment in your movie, music and software collections in the long run.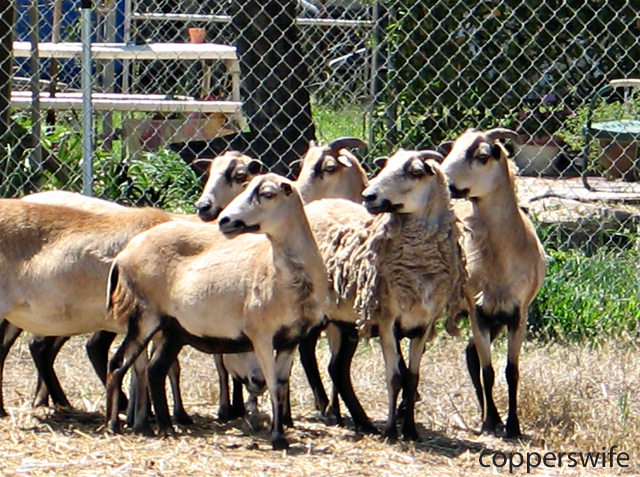 We've kept a small herd of Barbados Blackbelly Sheep for a dozen years or more. They are small, tolerate our valley heat well, breed easily and they are very low maintenance.
The sheep put on a heavy coat of hair, not wool, in the winter, which they shed in the spring. No sheering! They're beautiful once they've shed completely, but some of them look pretty rough while they're in the process. Just now, one of our ewes is sporting what looks like a fur stole over her shoulders, but she'll lose even that in the coming days.
We keep these sheep for fire protection, mostly. We have about two and a half acres of property that we don't use, and that we don't irrigate. Grass fire danger is high in our area during the summer, but the sheep keep the poor quality grass (weeds, really) under control so that we don't have to pay someone to disc our field ever year.
They aren't a meat breed and they don't make good pets. Our herd is almost wild. They are fun to watch, though, and our neighbors enjoy them, too.
Make plans! Planning is important. Just remember Who it is that directs your steps.
Are you holding your plans loosely enough?