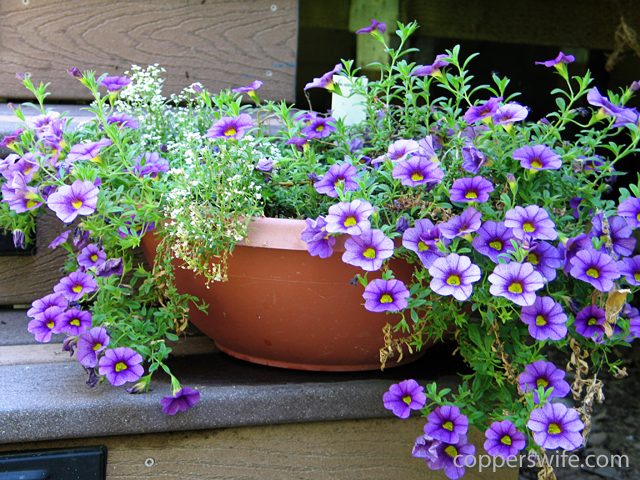 Pretty. Ya, I know. Flowers. Pretty. Cliche. But here's the deal. These Thousand Bells were completely destroyed by a hard freeze two years ago. There were a few shoots and a couple of flowers last year, but I planned on dumping the whole thing and replanting it this year. Our mild, wetter-than-normal Spring, though, had wonderful results. Not only are the Thousand Bells thriving, but the white Alyssum, providentially planted by the wind, are filling the pot out nicely.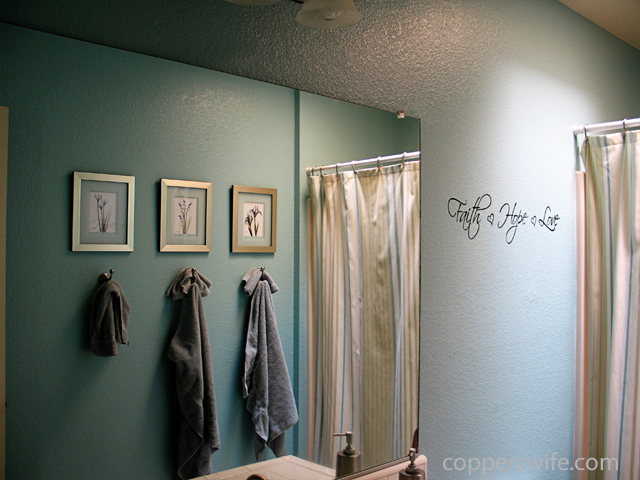 Happy. A two year project finally completed. The addition of three, just right prints, found just a week ago, and the vinyl lettering purchased at a 70% off clearance sale several months ago, have not only completed the project, but they make me happy every time I see them.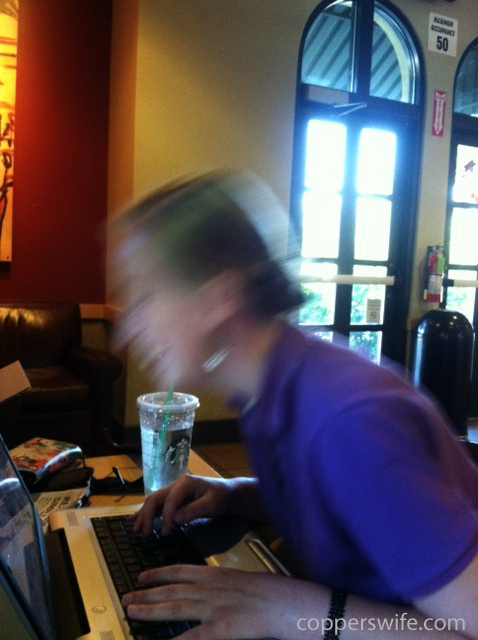 Funny. Dani and I at Starbuck's, working on her Shop Policies for her new Etsy shop. We had a great time! The coffee was good, too.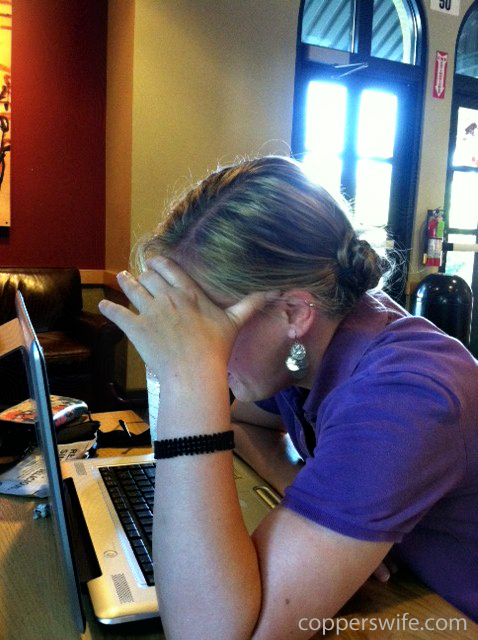 Real. Complete and utter despair. Realizing, after more than two hours researching and writing the aforementioned shop policies, that the "save" button was never deployed. It was all gone. Every word. Phtttt! All's well, after regrouping, and enjoying dinner with the rest of the family at home, we sat down and rewrote the whole thing again. She's still on target for a July 1 shop opening.
Head over to Leila's to see more Pretty, Happy, Funny, Real entries.