Well before dawn, the phone rang with a Sergeant calling to offer my husband an overtime shift. Copper took the shift. We are both thankful for the overtime, and I'm especially thankful for a husband who works his days off so frequently when overtime is available. However, the day was going to be busy.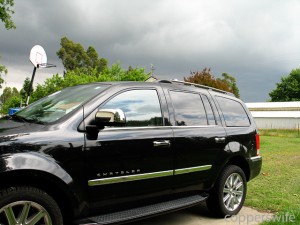 In fact, someone has been in my car, off and on, most of the day. Will had an orthodontist appointment in the city northwest of us this morning, and Dani had library books to return. Then, Dani had to be back in that same city this evening, while Aaron needed to be in a city an hour to the south.
I made a grand loop, heading to drop Dani off and then zipping right on past my off ramp to head an hour south so Aaron could attend his meeting. I'm thankful for a laptop computer and free wi-fi at Starbuck's for evenings like this!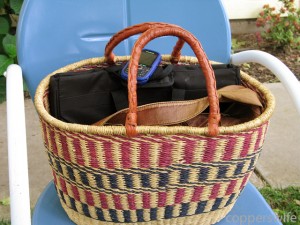 I also spent an inordinate amount of time on the phone today, arranging to have a prescription with no refills remaining refilled, making appointments, setting up an oral surgery consult for William, and then making the necessary calls to be sure that x-rays arrived at the surgeon's office before the consult.
It was an unusual way for me to spend a day – on the road and on the phone – and yet it was all a part of my being able to look well to the ways of my household.
How was your Monday?