It's been awhile since my husband has been home for ALL of his days off in a single week. His being home made for a very productive day for all of us.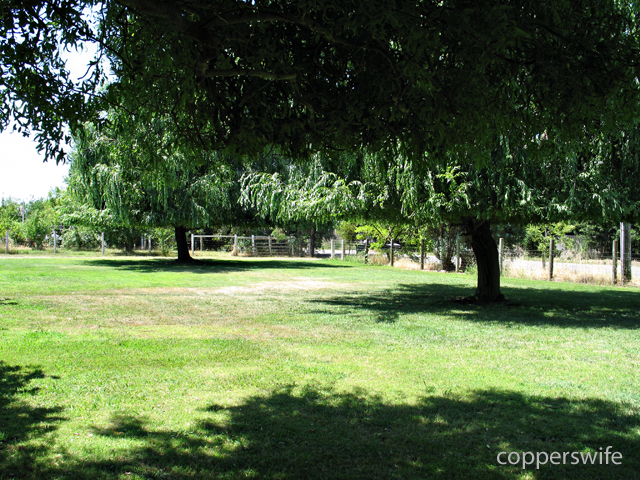 Our weeping willows were in terrible need of a trim, and my husband worked out in the heat until all five of them were done. They're nice and neat and Aaron will be able to drive the mower under them now without as much trouble.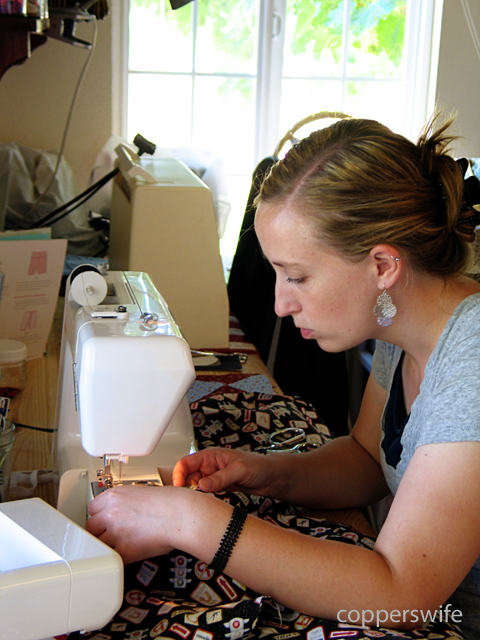 Dani continues to work on merchandise for her new Etsy shop. She's still hoping to open the shop on July 1. I love the sound of her sewing machine humming happily along! She has a great eye for fabric, and she's a skilled craftsperson. I can't wait for you to see what she's been up to!
Dani also harvested the first Zucchini from her garden this morning. In fact, she brought in four.  Her garden looks amazing, and we'll soon be blessed with lots of potatoes, cucumbers, tomatoes and squash.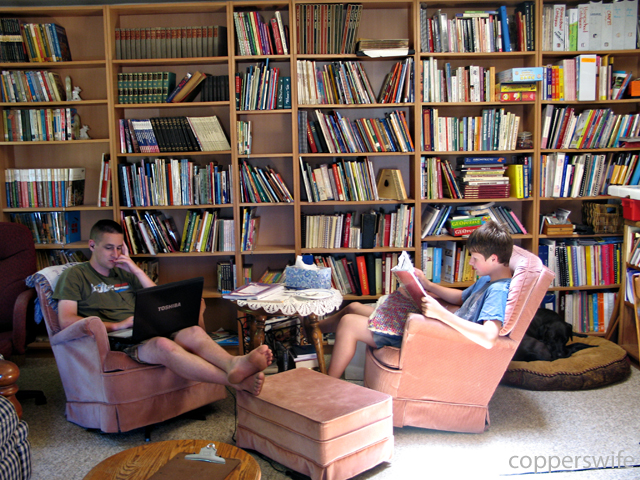 The boys homeschooled. It was my day to take care of all of the outside watering and irrigating. There was laundry and the regularly scheduled household chores. I took care of a bit of advance preparation for tomorrow's meals. It was a day that we were blessed with plenty to do, and plenty of time to do it, working at an easy, steady pace in the heat outdoors and enjoying the cool of the air conditioning indoors.
There's a lot that's just good about a regular sort of day. Nothing out of the ordinary going on. Plenty of work to be done, but no rushing around to accomplish things. Enjoying the peace of a home filled with folks taking care of their own business and working with their own hands.
I love days like this! Days when we're all home, and we're all busy. We might not have been working on the same projects, but we were together and that makes a mama's heart happy!
Did you have a regular sort of day? Did it bring you joy?