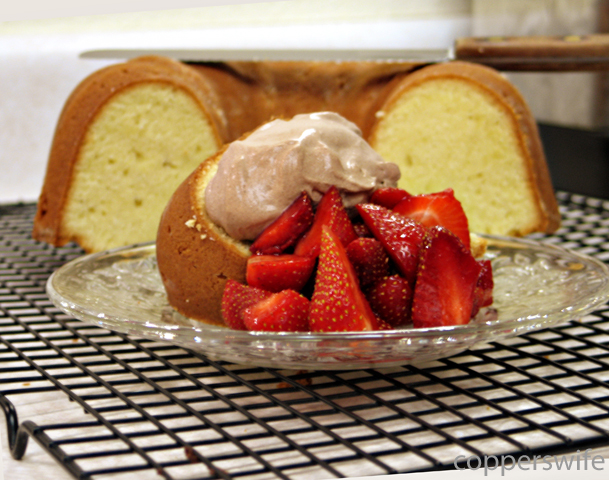 Pretty – Cream Cheese Pound Cake, Sliced Strawberries fresh from our berry patch, with a dollop of fresh cream, whipped with cocoa and lightly sweetened with sugar.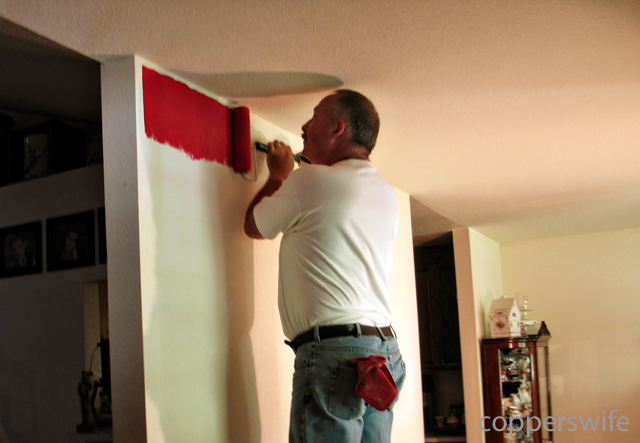 Happy – Color on my entry way wall! Grateful for a husband who spent the better part of his one week vacation spreading paint on the ceiling and walls of my front hall and entry way.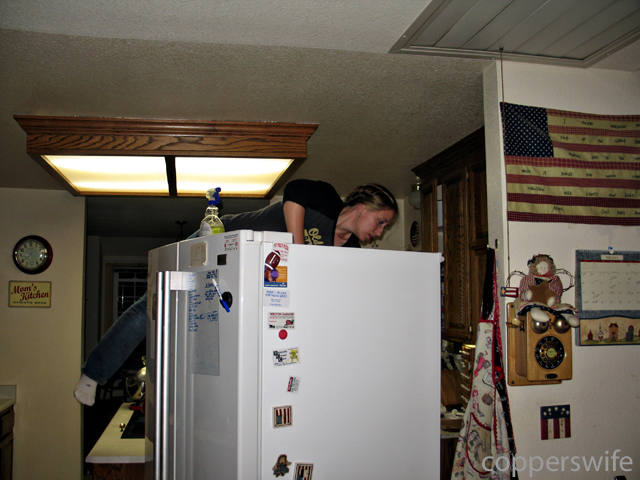 Funny – New form of exercise? Nope. Dani is just taking the opportunity of cleaning the sides and back of the fridge while it's pulled out of its normal position. We short gals have to take advantage of all sorts of things to reach those hard-to-get-at places, and that includes standing on the kitchen counters.
Real – Did I mention that we've been without a dishwasher for the last couple of weeks or so? The fridge had to be moved, so the laminate flooring could come out, so that the old dishwasher could be removed. The "old" dishwasher was just slightly less than three years old! Is anyone else discovering that "they don't make 'em like the used to"? Aaron has been a champ to wash the dishes by hand for the last two weeks, mostly  usually sometimes without complaining. We're all thankful that the new dishwasher should be installed within the next 24 hours or so.
For more Pretty, Happy, Funny, Real posts be sure to visit the gals at Like Mother, Like Daughter.