Awhile back, while puttering around on Pinterest, Dani and I found a tutorial for a cute business card holder. She mentioned that maybe I should make one for her, but I'd already started planning to do just that!
Using scraps from one of the fabric lines for girls in her shop, and this beautiful pinafore in particular, a business card holder was born.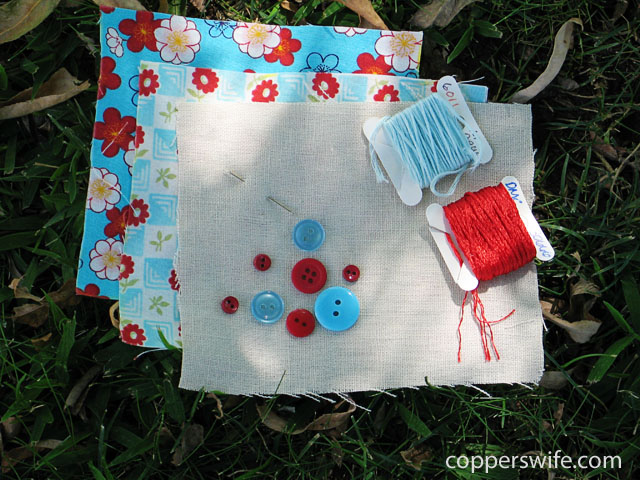 Since I was using natural linen for the outside of the holder, the same fabric that Dani uses in the reversible pants in her shop, I wanted to fancy the outside up a bit. Buttons are a favorite of mine, and I'm currently enamored of everything aqua and red. I pulled a few buttons from my jars, and a couple of skeins of embroidery floss and went to work. I LOVE that the aqua floss was from my late mother-in-love's stash, and that the floss card is labeled in her handwriting!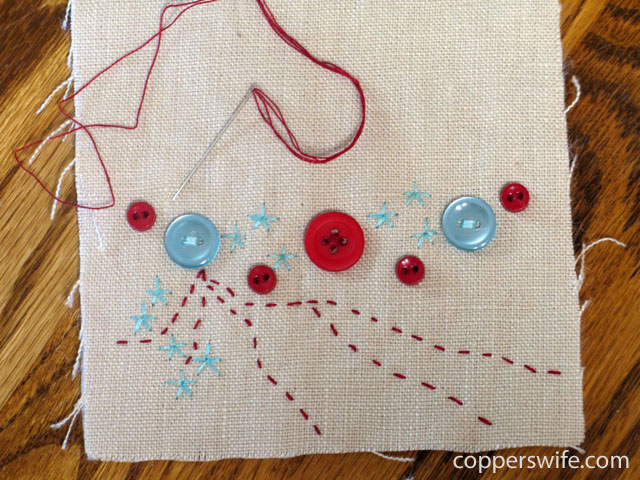 I played with the button placement before sewing them on, but I had no idea what direction my stitching would take. I began with a smattering of aqua stars, no two alike; and then finished up with some lines of rather wonky running stitch in red.
I realized, a bit late in the game, that my button placement interfered with the top stitching that was to be done after sandwiching the whole thing together, so the top stitching is "artsy" rather than straight.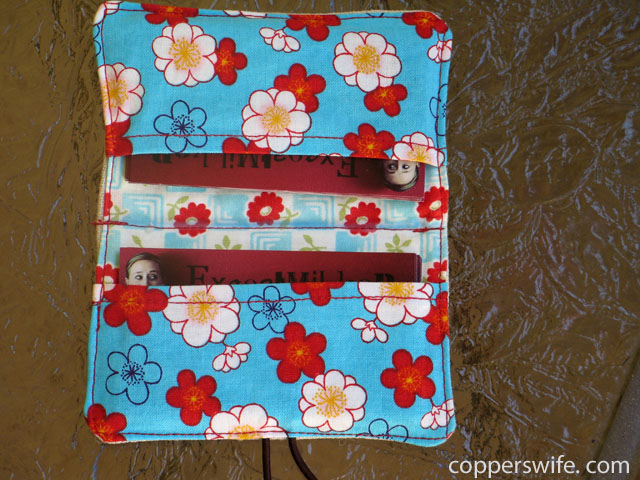 It looks like Dani is peeking out over the top of the card holder!
The tutorial was well written, with plenty of pictures, and easy to follow. You can find the tutorial for the business card holder here.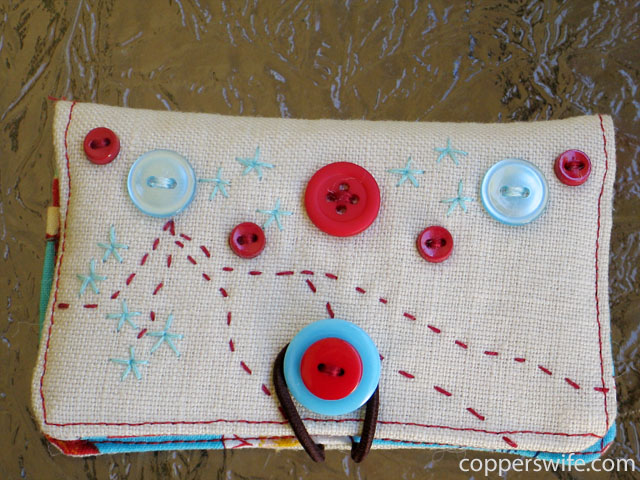 Here it is filled with cards and ready for Dani's purse. It's a bit imperfect, but I like to think that imperfection gives it charm.