Copper and Aaron spent the better part of the day today cleaning out and reorganizing the ground floor of our small storage barn. The top of the barn holds all of our holiday decorations, camping equipment, etc., but the bottom serves as our overflow pantry. It's where we keep the buckets of wheat, flour, sugars and other products I buy in bulk, along with our canned goods and cleaning supplies. When we run out in the house, we shop the storage barn!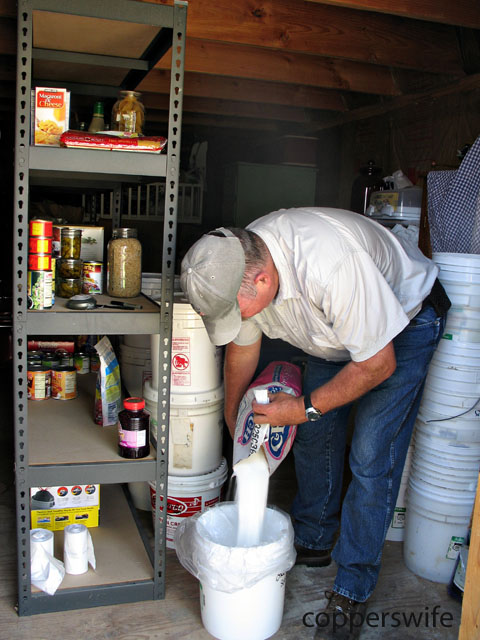 Just as they were finishing up, I took out the 25 lb. sack of sugar that was in the house from our last Fortnightly Marketing Peregrination, and my husband bucketed it up for me. He's good to me!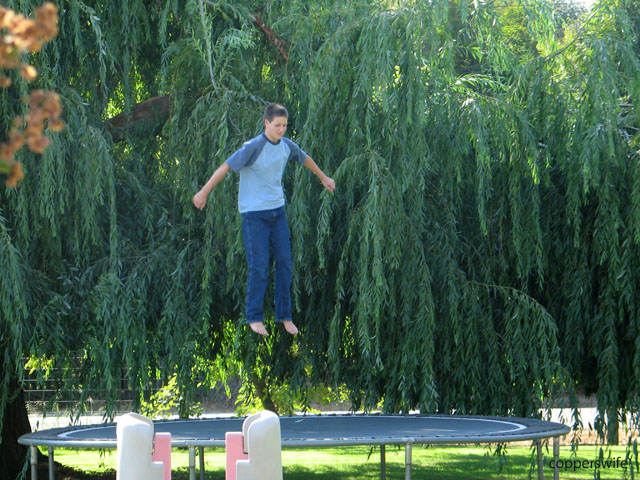 Will was helping, too, until he wandered into the house "not feeling too well". I'm pretty sure his allergies were stirred up from all the dust in the barn, because he seemed to have quite a significant recovery a short while later.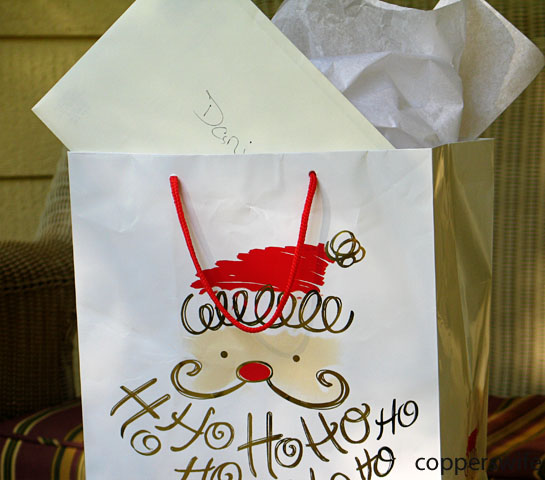 Today was also Dani's birthday! (Note to self – Time to shop for some birthday gift bags.)
We celebrated with dinner out for the whole family, and then back to our place for cake and ice cream. Simple. Quiet. Fun!