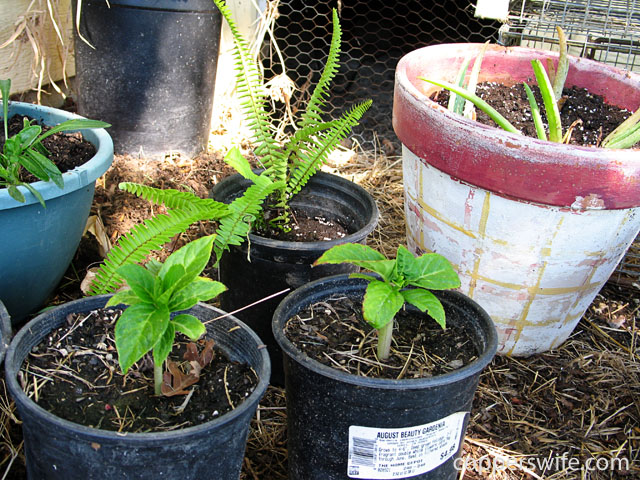 Pretty – Hydrangeas, ferns, Aloe Vera and the odd tree, all started from cuttings or divided from parent plants. Our little nursery is thriving under Dani's careful attention.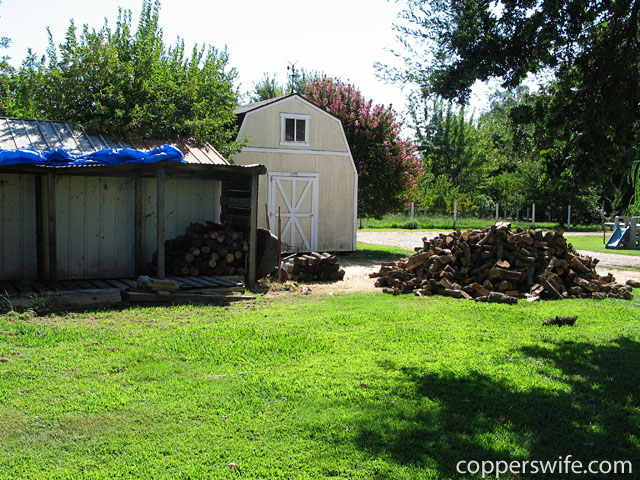 Happy – Two and a half cords of seasoned almond firewood delivered to our drive way. Just the thought of sitting by the wood stove in the winter months ahead makes me happy.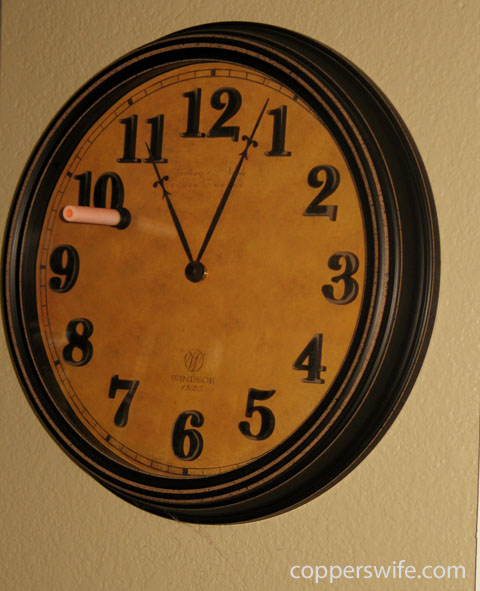 Funny – A Nerf dart on the clock in the boys' room. My sons crack me up.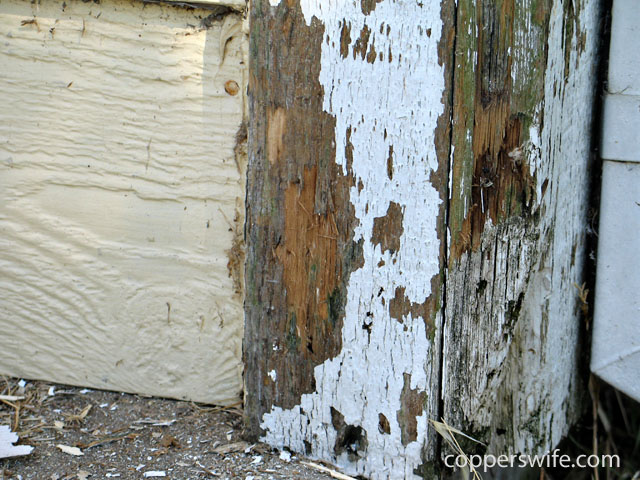 Real – Copper began scraping and sanding the trim on the exterior of our house, preparing to paint it before the rains come. He discovered dry rot in the very first board he worked on. We are so thankful for this home in the country, but fighting the dry rot has been an ongoing battle. I'm grateful for a husband with skills who is determined to keep ahead of the fungus.
Now, click on over to Like Mother, Like Daughter for more Pretty, Happy, Funny, Real posts.