The reality of starting a new church is that it is a lot of work. Yes, the work is a blessing, but it's still work. Copper is, at present, the sole deacon for our new church plant. The majority of the practical stuff that needs to be done to make church happen from week to week is his responsibility. In fact, the trailer that contains all of the church's equipment, kitchen supplies for the potluck, as well as a couple of dozen extra chairs (just in case) follows us to and from church each week. We've lovingly dubbed the trailer "church in a box".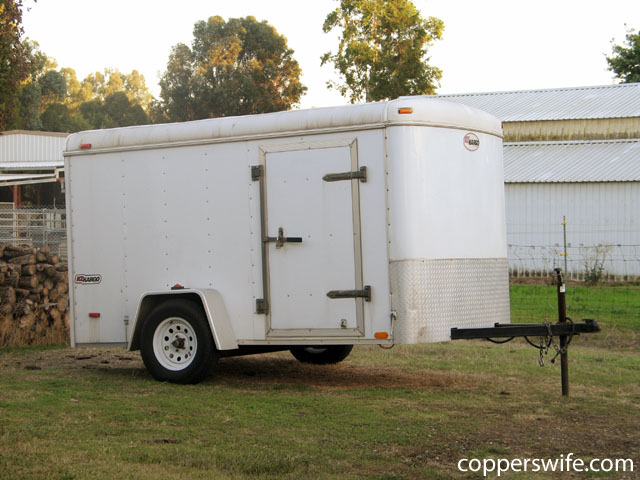 Once a week, the trailer needs to be partially unpacked and the storage tubs of supplies inventoried and refilled. When supplies run low, we go to town to buy more.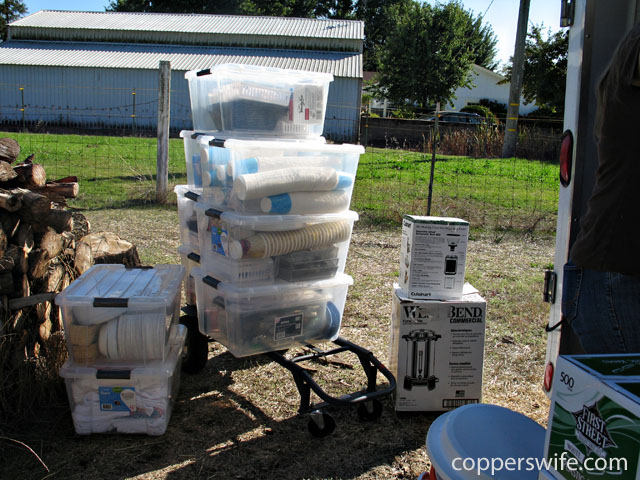 Copper did get a second overtime shift today, and, as it would happen, many church supplies needed to be purchased. Aaron helped me pull everything out and inventory it this morning, resupplying what we could. Then I headed to town to run a few church related errands for my husband and then to do the church shopping. I was gone for five hours!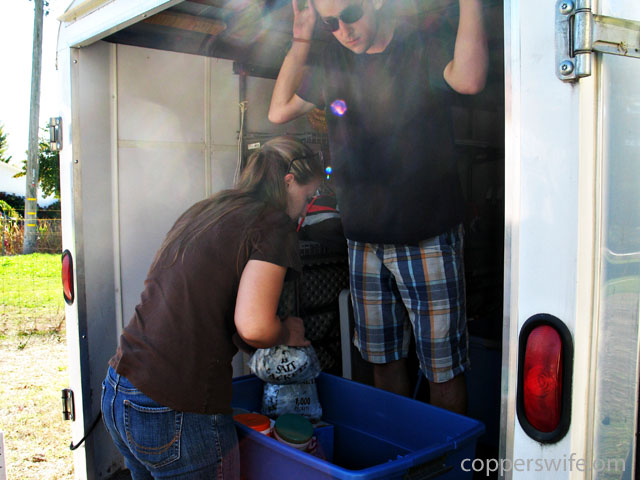 When I returned, Dani and Aaron helped pull everything back out of the trailer, stock up the tubs that we'll need for the coming Sunday, and help store the surplus toward the back of the trailer. We're done until next week!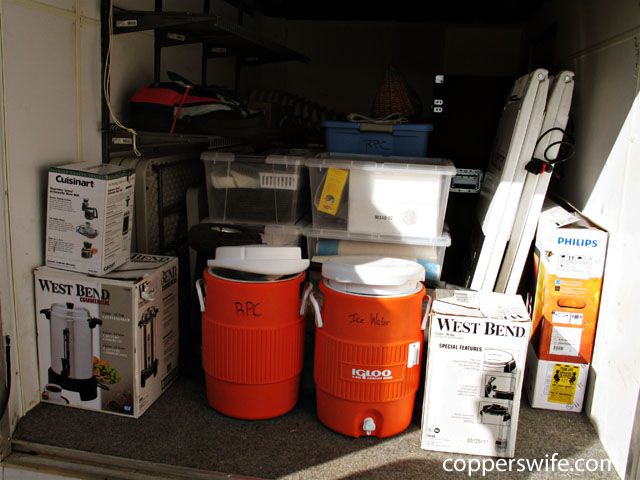 I was so thankful for my children's help, but I'm tired! I was able to take care of a few essentials here at home before and after my trip to town, though, and my children filled in the slack in my absence in other areas. Busy day. So happy I could bless my husband by taking care of these things for him while he works a long, twelve hour shift.
Church in a Box! It's how we roll!