My alarm is set for 5:45 a.m. these days, but when the phone rings at 5:20, there's no dropping back to sleep for another few minutes. A Sargent called this morning offering my husband an overtime shift at that very early hour, so I just got up, too. I was making my first big mug of tea when Copper kissed me good bye.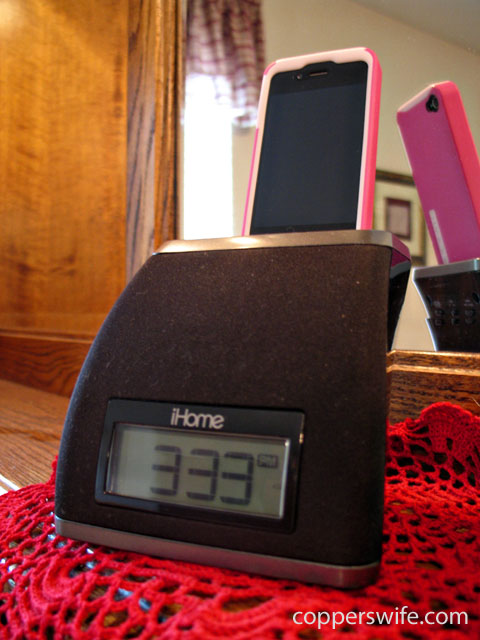 We're grateful for the overtime shifts, of course, but I know that it's hard for my husband to work so much. Hard physically, hard to be away from his family so much, and hard stress-wise. When he works his days off, the church obligations he has as a deacon, and the tasks around our own home that he handles on his days off, still need to be done. I guess that's why God gave men such broad shoulders!
The situation gives me even more reason to pray for my husband, too. Praying for his protection at work, praying for peace and contentment for his spirit, and praying that he gets enough rest and down time through it all.
Praying for our husbands is a unique privilege. No one can pray for your husband with the same knowledge and passion that you can. For a year or so now, I've been using Kat's monthly calendar,  "Praying Daily for Your Husband". I use the daily suggestions as a jumping off point as I pray for Copper. I pray for practical things for my husband all the time, and I pray for needs that I know, or think I know, that he has; but I love Kat's calendar because it's so comprehensive. It reminds me to pray for areas that I might not think my husband struggles in, or areas that I just wouldn't think of to pray for him.
If you're not familiar with Inspired to Action, take a few minutes to check it out. Kat's a great motivator!
So, Copper's Day off didn't happen today, and he may get an overtime shift tomorrow, too. Lots to thank God for there, but reason to pray for my husband, too.
Praying for our husbands is one very, very good way that we can look well to the ways of our households!