As often as possible, Corin and my grandbabies visit us on Thursday afternoon. During the summer, the afternoons were spent in the pool. Now that it's fall, we will start bringing our Thursday afternoons back to their original purpose of being a "library" and craft day.
Today, though, the weather was glorious and it just seemed right to be outside. We girls worked on knitting projects and watched while the kids played and played and played some more. It was pretty wonderful.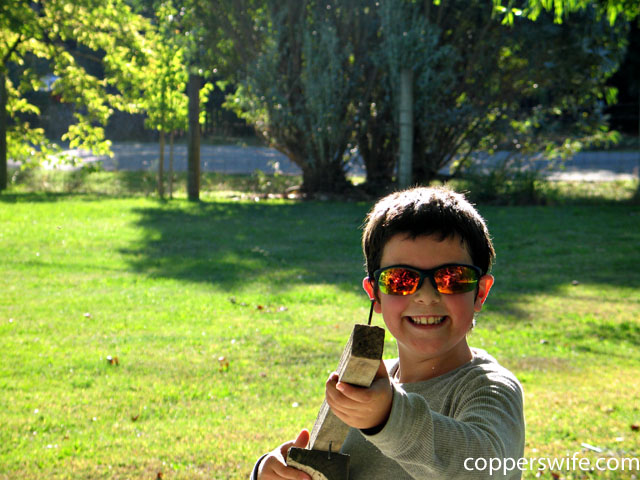 My nine year old grandson gets more handsome every day!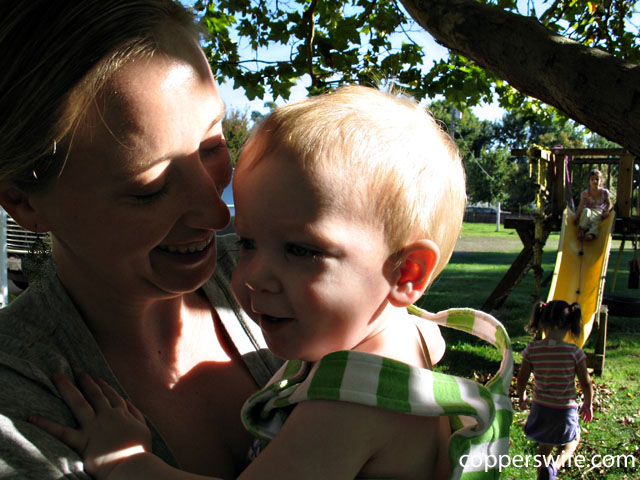 Aunt Dani and the baby. He's walking!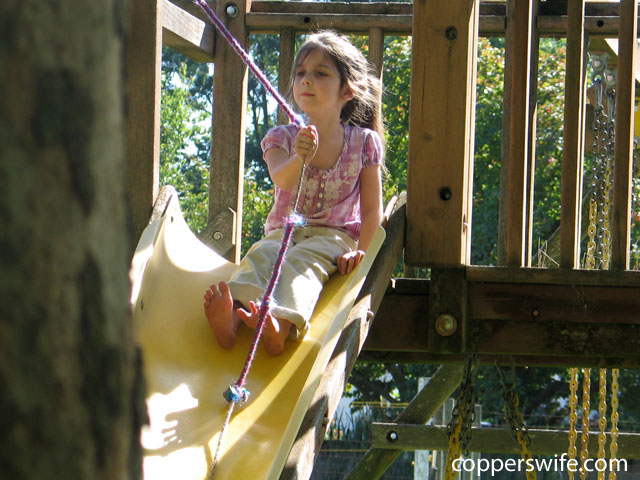 They played hard all afternoon.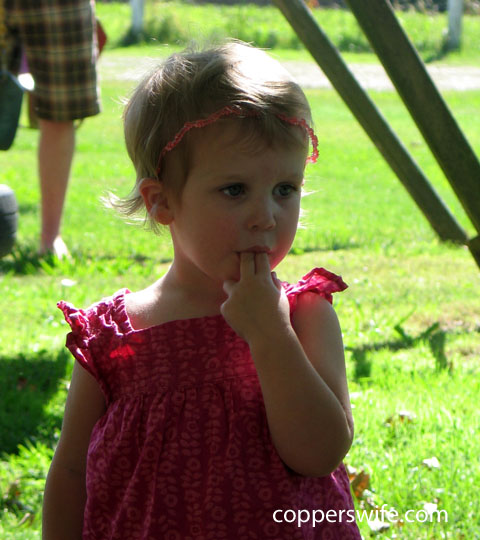 I had a terrific time!