It's easy to look well to the ways of your household when things are going smoothly. The kids are getting along, homeschooling is going well, your husband is happy at work, and there are no outside pressures causing you grief (like having your house torn up during a major remodeling project). Unfortunately, life doesn't generally line up for us quite that perfectly, at least not for long. While it's easy to manage and care for our households when things are ideal, I think it's crucial that we make every effort to do so when the going is tough.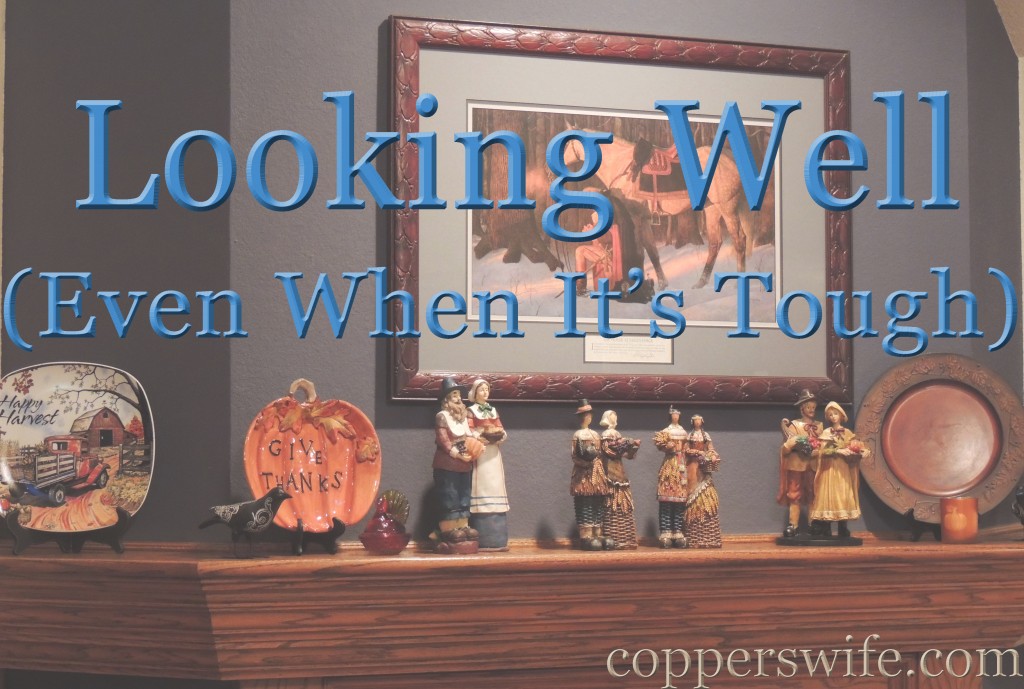 (If you click on the links below, and then make a purchase, some of them may put a few pennies into my pocket. You can read about how I spend those pennies, and more about how I earn them, here. I am always grateful to those of you who choose to bless me this way.)
Providing well balanced meals for your family when life is stressful, or when they're struggling with school or work, gives them the fuel their bodies need to help them handle the stress better. Making sure that those well-balanced meals are also good tasting, will not only ease the tension, at least for a time, but the wonderful aroma of a favorite meal cooking is comforting all on its own.
When your family is experiencing a lot of stress, it's important to give them a place where there is quiet and peace. Music that is delightful for your family should be playing in the background. That doesn't mean it has to be classical, either. Play the music that says "home" to your family, no matter what it may say to someone else. In my home, depending on the circumstances, that might be Big Daddy Weave, Beegie Adair, classical, or even Train; but when the goal is peace, the volume is lowered, keeping the music in the background.
If circumstances have left your home topsy-turvy, then try to provide at least one corner of beauty, order and rest. A good portion of my own home is torn up right now with the kitchen remodeling. One whole side of my living room is part of that construction, but I still wanted to give us a place to put our feet up and enjoy some down time in the evenings. I hadn't planned to decorate for fall this year, but putting out just a few things on the mantle, the coffee table and the shelf over the TV made a huge difference. The living room is now pleasant and pretty and freshly decorated, despite the plastic sheeting, patched sheetrock, and boxed appliances on one side of the room.
We want to look well to the ways of our households all the time, not just when it's easy or convenient. Let's not allow difficult circumstances to cause us to be idle. What can you do to bring a little beauty, order and peace to your home? Do those things! Remember, homemaking is an art and you are an artist. Small efforts can produce big changes, especially in your own attitude. Just putting out a few, fall things in my living room not only made things pretty and fresh for my family, it gave me the kick in the pants I needed to work on some other small areas that are not part of the construction process, and to keep looking well to the ways of my household in other ways.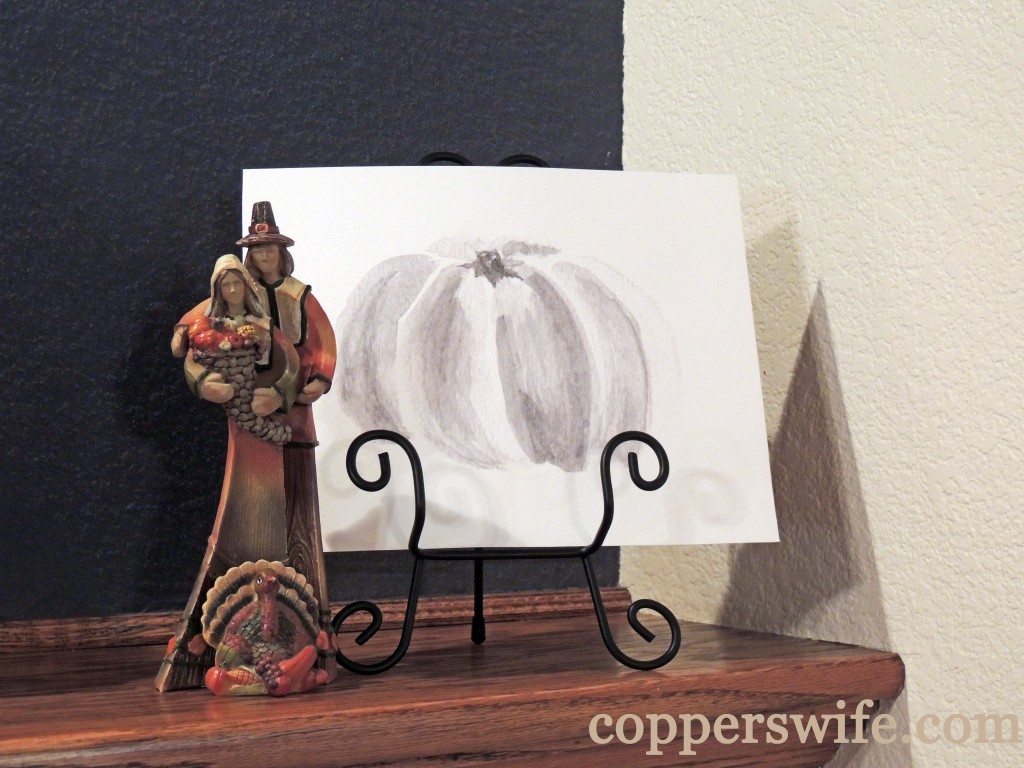 As I type this, my home is filled with the scent of my favorite fall candle
 and Pandora is quietly streaming Appalachian music over the stereo. We'll soon sit down to a meal of warm, savory soup and toasty garlic bread and butter. Tomorrow I will wash all of our afghans and throws so they will be clean and sweet smelling for us to pull up for warmth as we settle into the couches for reading, watching a movie, or playing a game in the evening.
She looks well to the ways of her household,
and does not eat the bread of idleness.
Proverbs 31:27 NASB
What are you doing, right now, to look well to the ways of your household? Are you remembering to make good art?
Need help choosing some relaxing background music? Here are some of our current favorites.