We've been without a kitchen for a week and a half, and we're doing great. I was right in thinking that clean up would be the biggest problem, and that cooking would be relatively easy.   The folks building my new kitchen are super clean and tidy, and I really appreciate that, but it's a little crazy making when my normal paths of getting from point A to point B in my home are inaccessible. Having the kitchen all draped in plastic makes it seem all mysterious, but I'm grateful that the plastic is keeping all of the dust from infiltrating the rest of my home.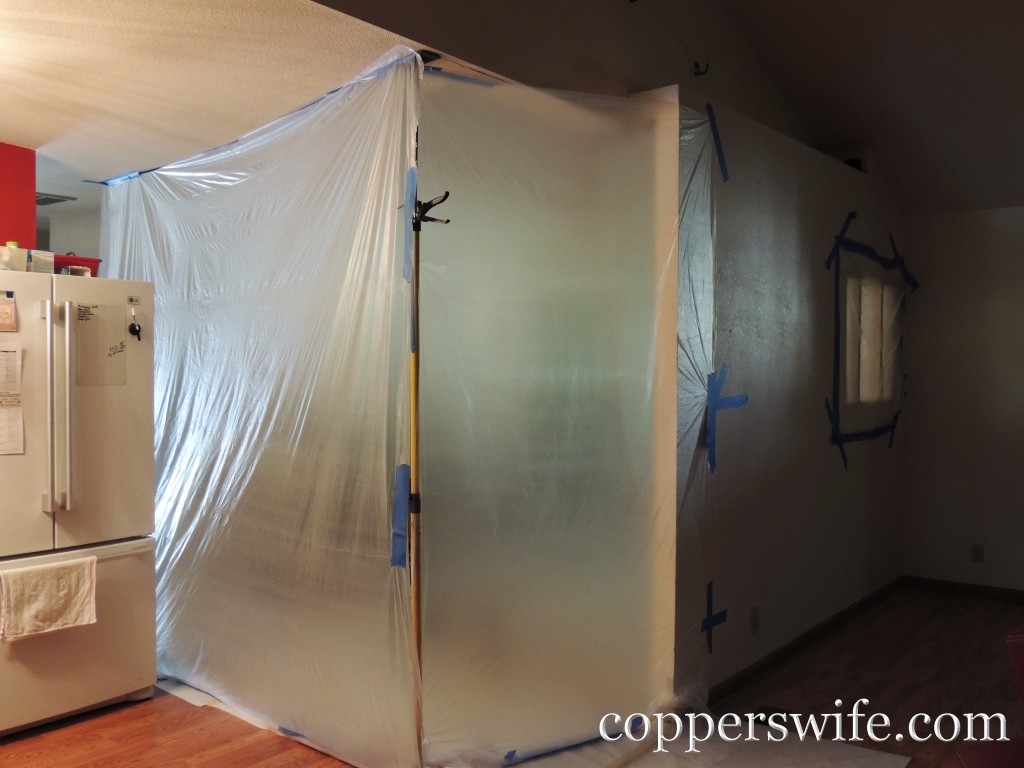 (If you click on the links below, and then make a purchase, some of them may put a few pennies into my pocket. You can read about how I spend those pennies, and more about how I earn them, here. I am always grateful to those of you who choose to bless me this way.)
This week, we'll be enjoying some of our all-time favorite suppers (Chicken Curry, Burritos, and Salisbury Steak), but I'm venturing out and trying a couple of new recipes, too. Making a new recipe is always a pleasure for me, and I think that's even more true when there's no real kitchen to churn out treats for my family on a regular basis. A neighbor brought the boys a plate of brownies last week and they about went crazy! I can't imagine what they'll be like by the time this project is done!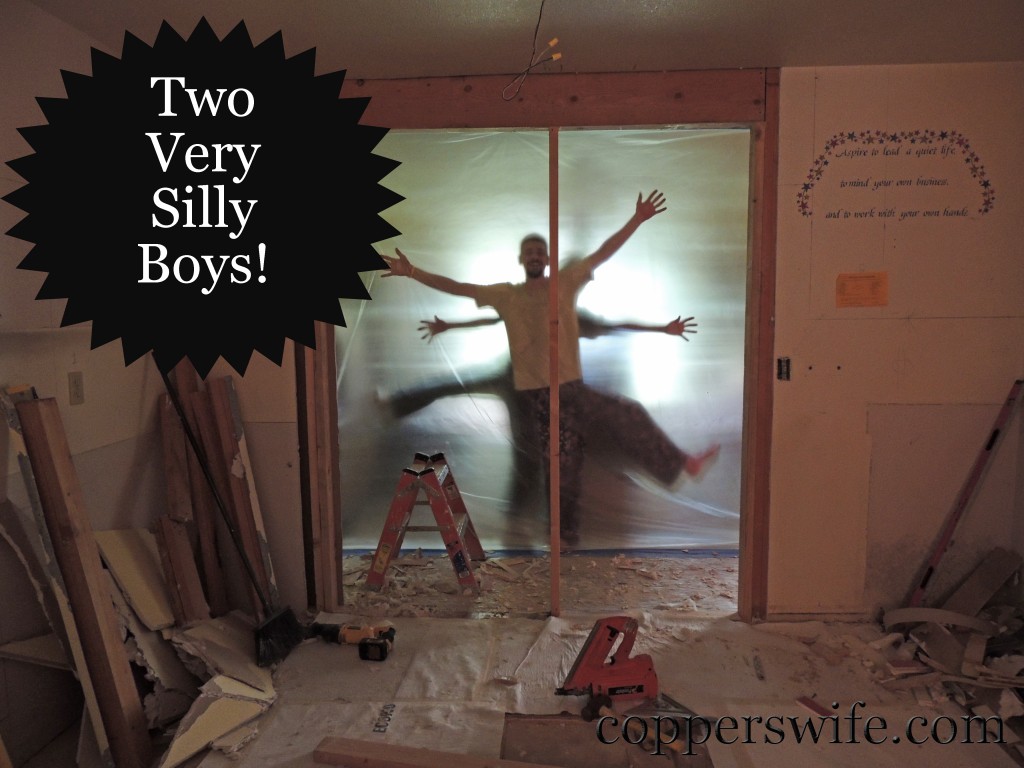 I'm not planning breakfast and lunch this week, and I may not until I have a kitchen again. With my oldest son's weird work hours, and my husband's retirement creating a more leisurely pace for him, it really didn't work well on the days that I'd planned to cook something for breakfast or lunch. Once the kitchen is complete, I'll be able to keep ingredients and equipment ready for folks to have breakfast or lunch on slightly different schedules, and I'll get back to planning those meals then.
For now, I'll just work to keep the dinner menu fresh, delicious and filled with as much variety as I can manage.
Here's our dinner menu for this week.
Monday – Chicken Curry
 (made in the crockpot
), rice (cooked on the side burner of our BBQ), green beans (microwave)
Tuesday – Autumn Soup (crockpot
), French bread & butter (I'm revamping an existing recipe. If it turns out well, I'll share it.)
Wednesday – Italian Chicken Packets (cooked on the BBQ), French Bread & butter
Thursday – Burritos (electric skillet
), green salad
Friday – Salisbury Steak (electric skillet
), rice (microwaving the left-over, doubled rice I made on Monday and then froze), Chopped Ranch Salad
Saturday – Chicken Chili (crockpot
), tortilla chips
Sunday – Wild Dinner (Every man for himself!)
Is menu planning a new idea for you? Need some help? Or maybe you'd just like some new menu planning ideas. Be sure to check out my Menu Planning Series for more help.
Be sure to visit this week's Menu Plan Monday for more menu planning ideas.