I've been working hard behind the scenes this week on a brand new recipe page. When it's finished, all of the recipes I've shared over the last seven years, along with any new recipes that I share in the future, will link automatically to the new page by category. You'll also be able to search for them by category or recipe name.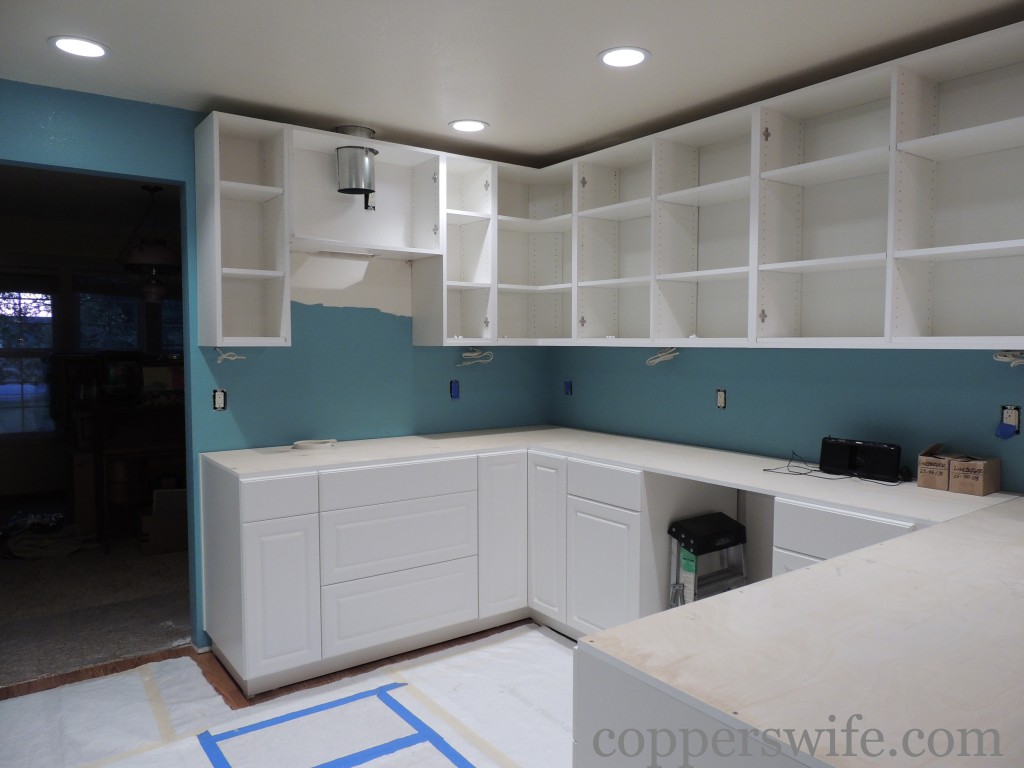 As you can see, the kitchen remodel is coming right along, too! Lord willing, and the kitchen guys not falling behind schedule, the kitchen should be finished two weeks from today. I am beyond thrilled with the way it's turning out!  I've been posting a picture, or two, a day on Instagram, if you'd like to see the progression of that project, along with the other random pictures of life that I post there . The installers are finishing up the cabinets and trim today, and the "stone guy" will be here to make the template for the counters. Then we wait for the stone to be cut.
Back to the recipe page – everything from the old blog site has been imported to this site, and eliminated from the old site. Unfortunately, titles and tags did not import, and neither did the correct formatting, so I'm having to go back through and edit all of that manually. Post by post by post. It's very time consuming. I'm trying to prioritize that project, and since a lot of you are searching for the recipes, that seemed like a great place to start.
I'm hoping to have the recipe page live for you in the next several days. I just wanted to pop in to let you know that, even though nothing new is going up on the blog, I'm still here and working hard behind the scenes to get the recipes organized, indexed and readily available for you.
See you soon!