My little hexie project has been forsaken for the last few weeks. I started working on the second piece again this week. I'm learning from the mistakes I made with the first hexie flower, and I'm refining my applique technique a bit with this second one. I plan to keep one for myself and give the other one as a gift, so I'm happy that my skills are improving with the second one.
(If you click on the links below, and then make a purchase, some of them may put a few pennies into my pocket. You can read about how I spend those pennies, and more about how I earn them, here. I am always grateful to those of you who choose to bless me this way.)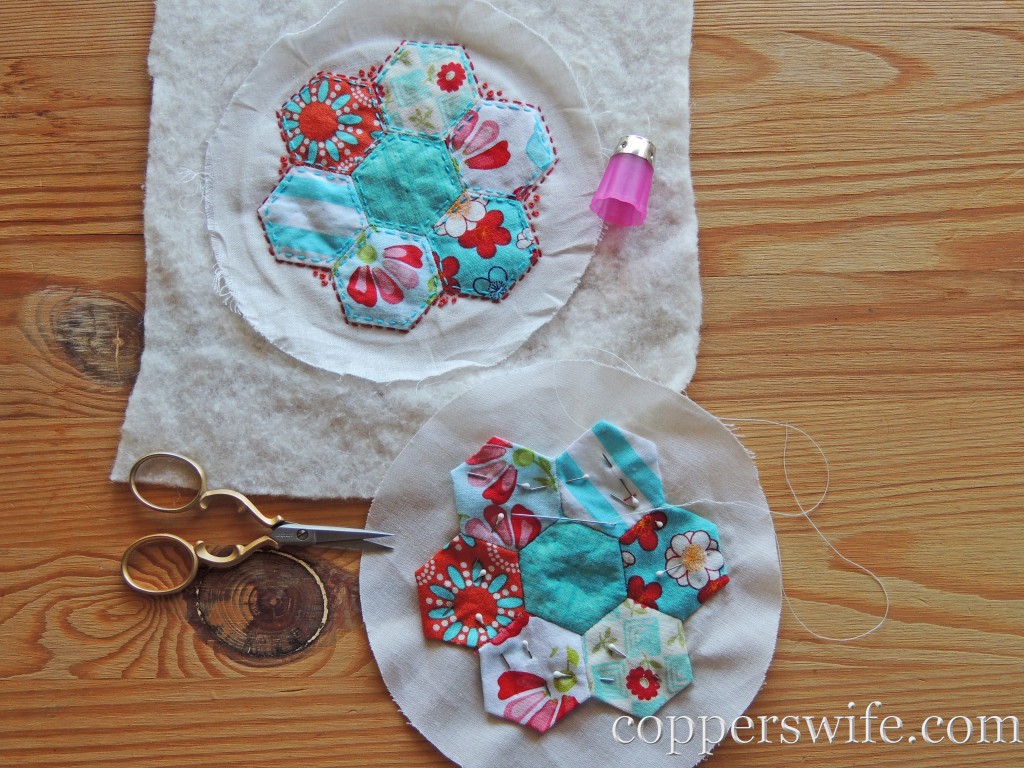 Since one is for a gift, I'm not ready to tell what the finished project is quite yet.
The sun is setting earlier and earlier, which means I'm finding more time to read in the evening. You'll remember that I plan to read several of the books from Will's freshman literature reading list. He told me how much he enjoyed Chesterton's The Amazing Adventures of Father Brown,
 and I'm really enjoying it, too. Ten short detective stories, featuring the inimitable Father Brown. So fun, and so good.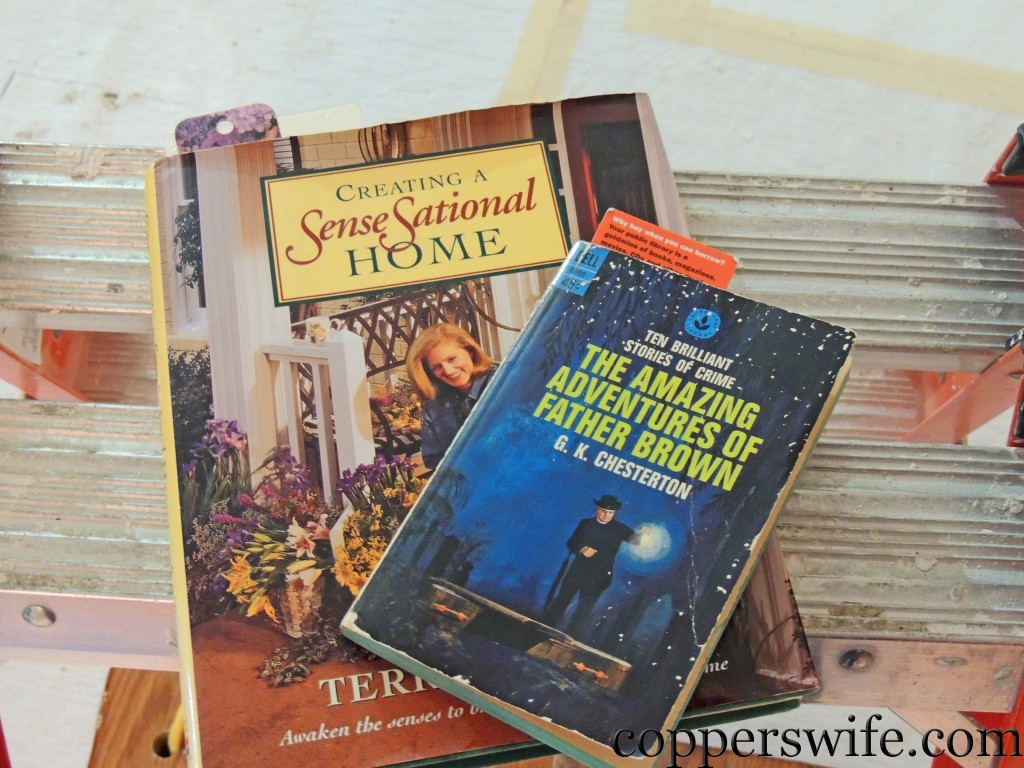 I'm also enjoying slowly re-reading Creating a SenseSational Home
. I've read this book many, many times in the almost thirty years that I've owned it. I still remember the day that I saw it on the shelf of my local Bible bookstore. The wonderful idea of remembering that God created us with five senses to use and enjoy, and applying that to my homemaking, has made such an impact on my home over the years. I love pulling it out, from time to time, and reading it again, to be reminded of things that I've stopped doing and should do again, and to see what inspiration it gives me for some fresh, new ideas, too.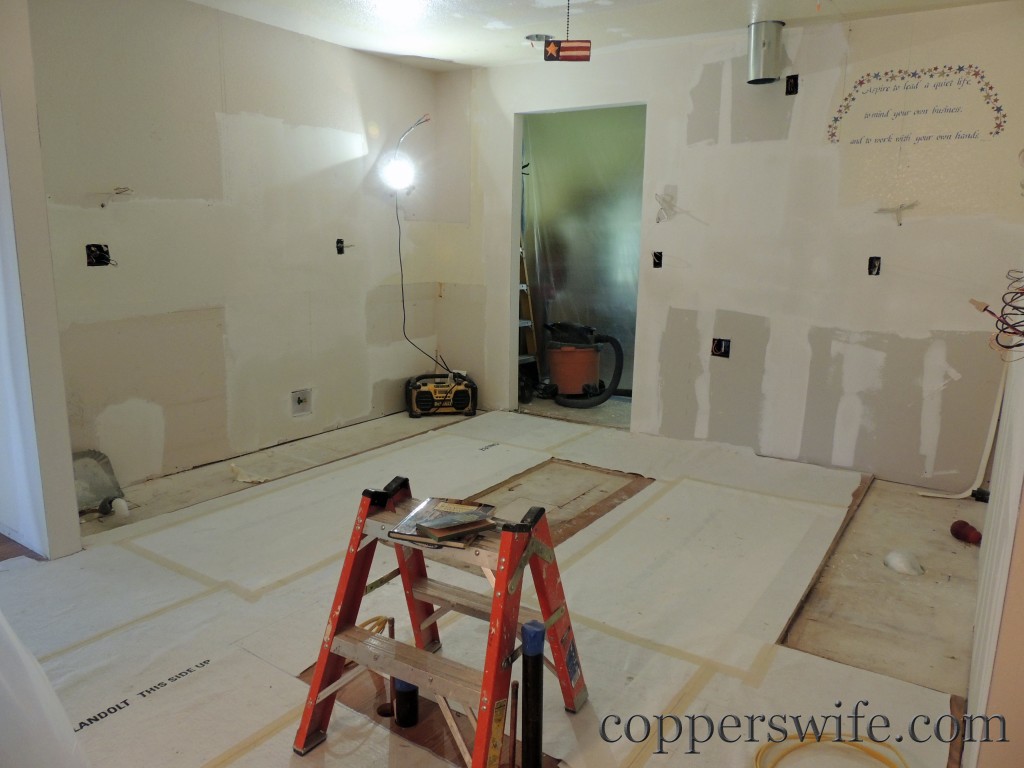 Right now, though, the remodeling of the kitchen is taking center stage. It's coming right along, and I can't wait to have a beautiful, new kitchen, with working appliances, plenty of counter space to work on, and lots of good lighting.
I'm joining Elizabeth Foss this week for needle & thREAD. Hop on over there and see what's happening!