Last week's menu plan saved the day for me more than once! Knowing what was for dinner, and knowing that it would all pull together fairly quickly and easily, kept us from running out for fast food on at least two separate occasions. Yay for menu planning!
(If you click on the links below, and then make a purchase, some of them may put a few pennies into my pocket. Of course, there is no additional cost to you. I am always grateful to those of you who choose to bless me this way. You can read about how I spend those pennies, and more about how I earn them, in my disclosure policy.)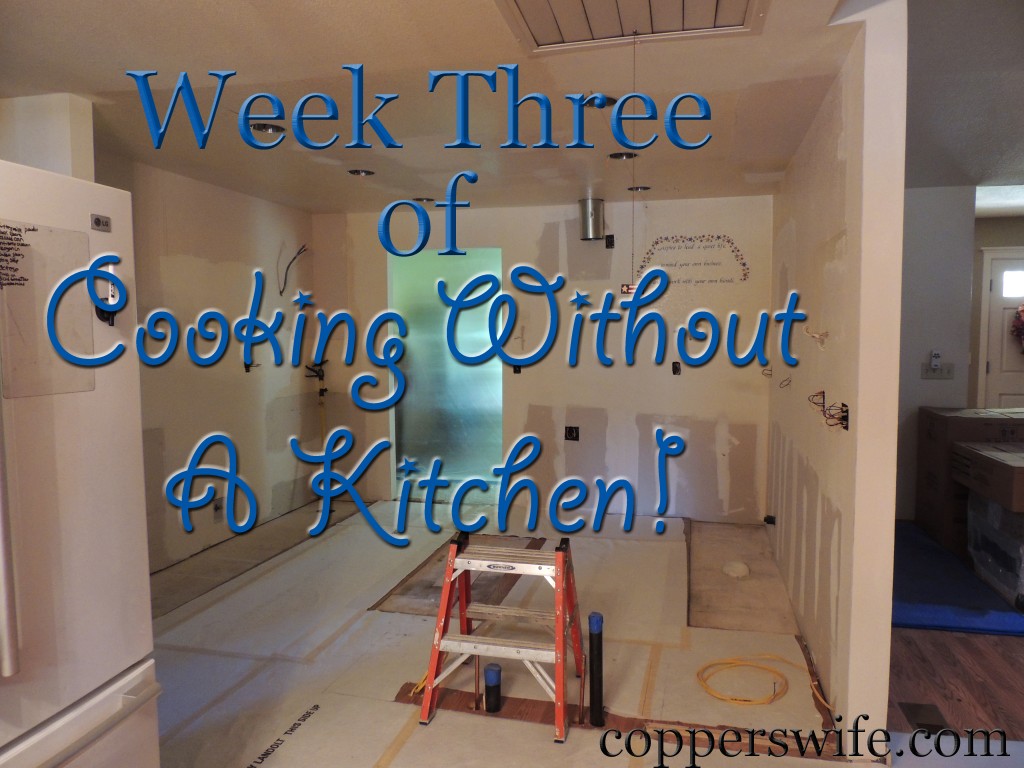 Not everything worked out perfectly. The double batch of rice I cooked Monday on the side burner of the BBQ was a disaster. Apparently, that burner does not turn down quite low enough to simmer rice. We were able to use about half  of the rice. The rest was burned to the bottom of the pan. I let the pan soak all night with some dishwasher detergent and really hot water, and Copper (bless him!) cleaned and scoured the rest out the next morning. That left us with no rice for Friday night's Salisbury Steak, but I had mashed potato flakes on the shelf, that I use in a couple of recipes, and those worked out well. Not homemade mashed potatoes, of course; but with the gravy from the Salisbury Steak, they were good, and we scraped the bowl clean!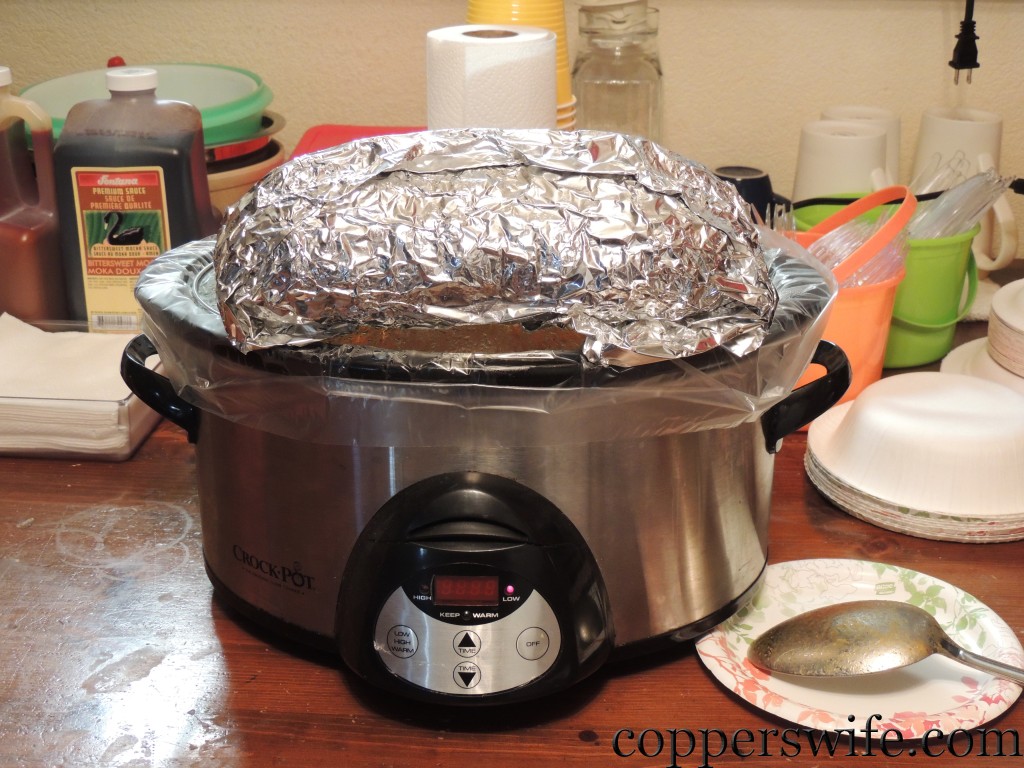 Wrapping a loaf of frozen garlic bread in foil and putting it on top of the crockpot lid all day worked like a charm. The bread was piping hot, through and through. The Slow Cooker Liners
 have been wonderful, too. A small amount of liquid usually leaks out when I'm removing the liner, but there's nothing baked, or cooked, onto the crockpot. Clean up is super easy.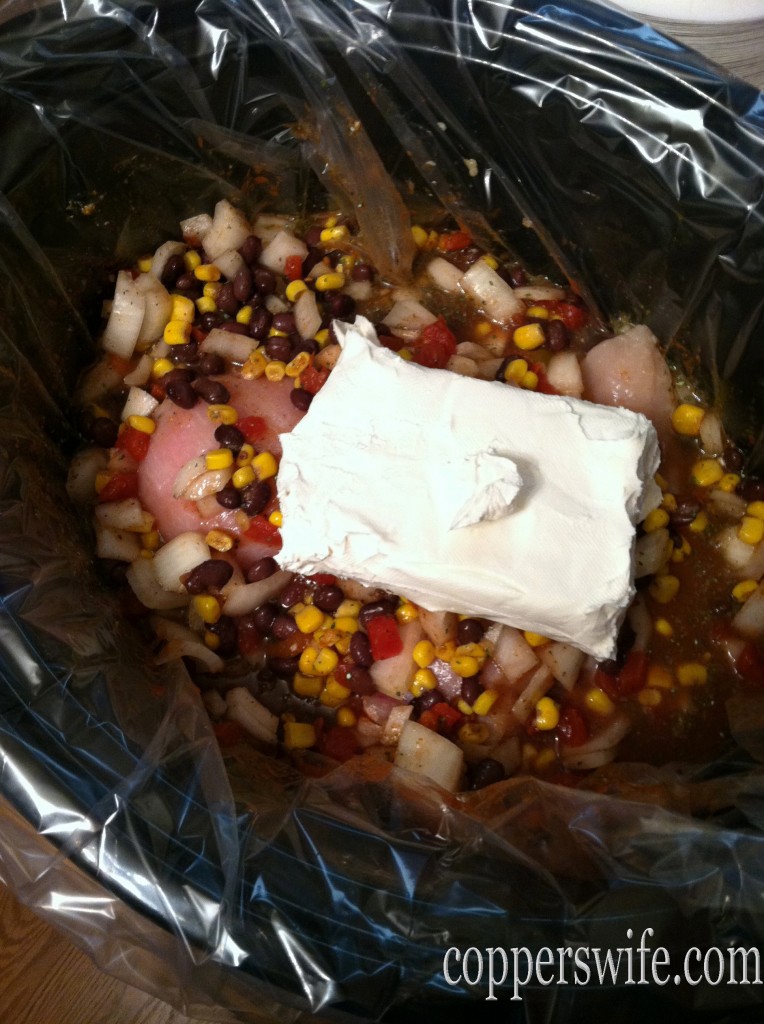 The one thing that has surprised me and that is working out  incredibly well is my electric skillet.
 I've had mine for years and years, and it's always been a great tool. I just didn't realize quite how versatile it could be. It's really big, so it will handle large quantities. It's non-stick and fully immersible, which makes washing up a snap. I made Sue Gregg's Chicken Curry
 in it last week (instead of using the crockpot), and I'm making almost everything in it this week, including Saturday's White Bean Soup.
All of the structural, plumbing and electrical work has been completed in the kitchen. The texture was sprayed on early Saturday morning. My husband tore out, and then relaid, our laminate flooring Saturday afternoon to cover up the huge hole in the middle where the island used to be. Today we're painting, and the kitchen guy is hooking up a couple of new circuits to the outside electrical box and installing plugs, switchplates and maybe the LED can lights in the ceiling. Tuesday morning the cabinet installation begins. Yay!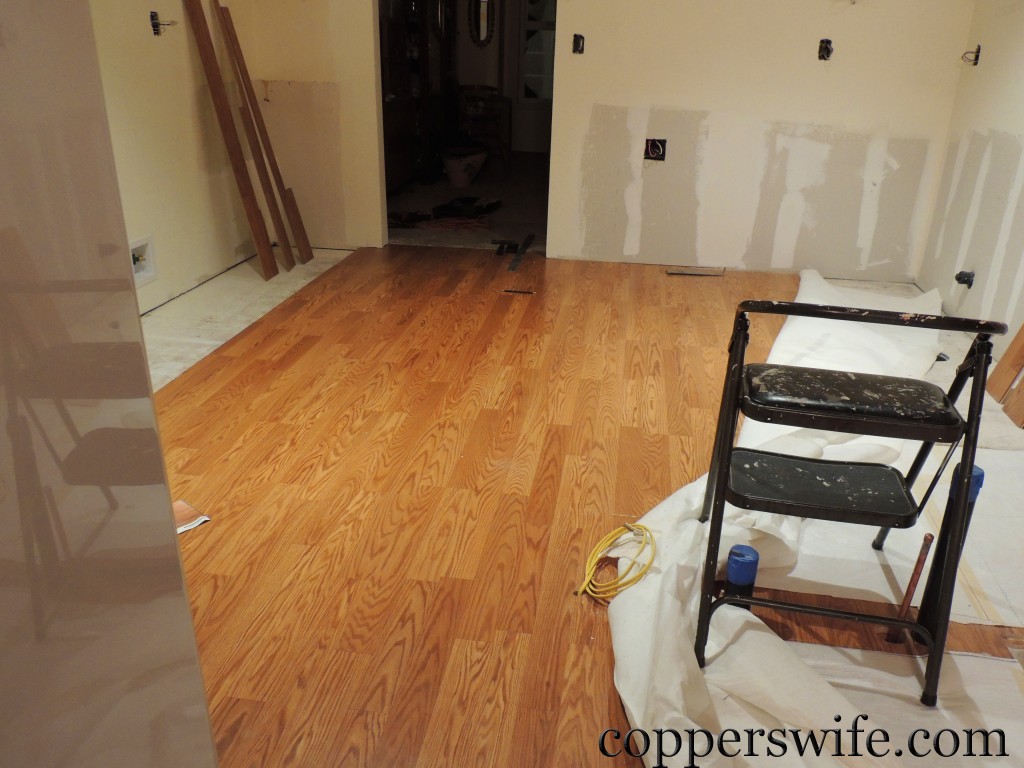 We'll pass the half way mark for the kitchen remodel sometime this week. The goal is to stay the course with menu planning for the duration. Our wonderful across-the-road-neighbor-lady gifted us with some pizza gift cards, but I'm hanging on to them for an emergency. I am relying on some frozen, or partially prepared and frozen, foods during the remodeling, and I am grateful for them!
Here's our dinner menu for this week.
MONDAY – Aaron is twenty today, and he took the day off from work to celebrate! Taking the birthday boy out for dinner is tradition in our family.
TUESDAY – Cheeseburgers & Frozen French Fries (wrapped in foil and cooked on the BBQ with the burgers)
WEDNESDAY – Breakfast for Dinner – Bacon, Eggs & Toast (electric skillet
 & toaster)
THURSDAY – Beef and Bean Burritos (filling made in the electric skillet
, tortillas steamed in the microwave), green salad (Will has youth group at church on Thursday evenings, and Corin and my grandbabies usually visit on Thursday afternoons. Beef & Bean Burritos are quickly becoming our "go to" dinner on Thursdays.)
FRIDAY – Italian Meatballs (frozen from Costco, heated in the microwave), Pesto Pasta (cooked on the side burner of the BBQ), green salad
SATURDAY – Tickleberry Farm White Bean Soup made in the electric skillet
 and served with French Bread & Butter
Cooking without a kitchen has had its challenges, but it's not been nearly as hard as I thought it would be. And honestly? The inconvenience of these few weeks will, I know, quickly fade into memory once the new kitchen is done. I am super grateful for what the Lord is providing!
If menu planning is new to you, or if you just need some help with getting started or coming up with some fresh ideas, the posts in  my Menu Planning Series might be helpful. There's nothing to buy or download, just click and read!
I'm joining Laura for this week's Menu Plan Monday. Be sure to hop over there for a whole bunch of menu planning ideas.