It's been a good week! A lot has been accomplished, not the least of which has been that I have finally finished piecing my ten year old grandson's quilt.
I'm a very, very novice quilter, with only a couple of very simple table runners under my belt, before tackling the quilt for my oldest grandson more than a year and a half ago. My goal was to make each of my seven (so far) grandchildren a fun quilt that they could use every day. My daughter's wedding took center stage after that first quilt was finished, then Aaron's graduation and starting to work full time, and my husband's retirement and…… stuff! I knew that it was time to knock off the procrastinating and to get busy or none of the other quilts would ever be made.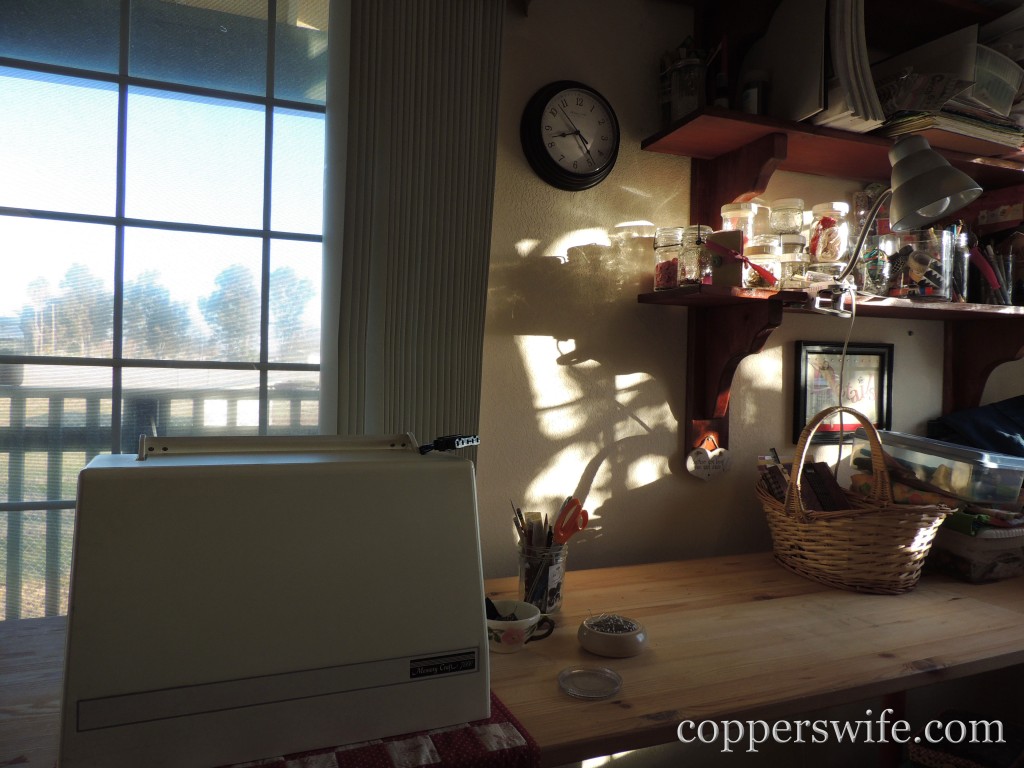 I spent some time tidying up my sewing area. It's tiny, and really just the mudroom off our back porch, but we transformed it several years ago, and have been doing little things to make it more "sewing" and less "mud room" ever since. It was a pleasure to sit down to sew with plenty of room at the work table to pin the blocks together before stitching.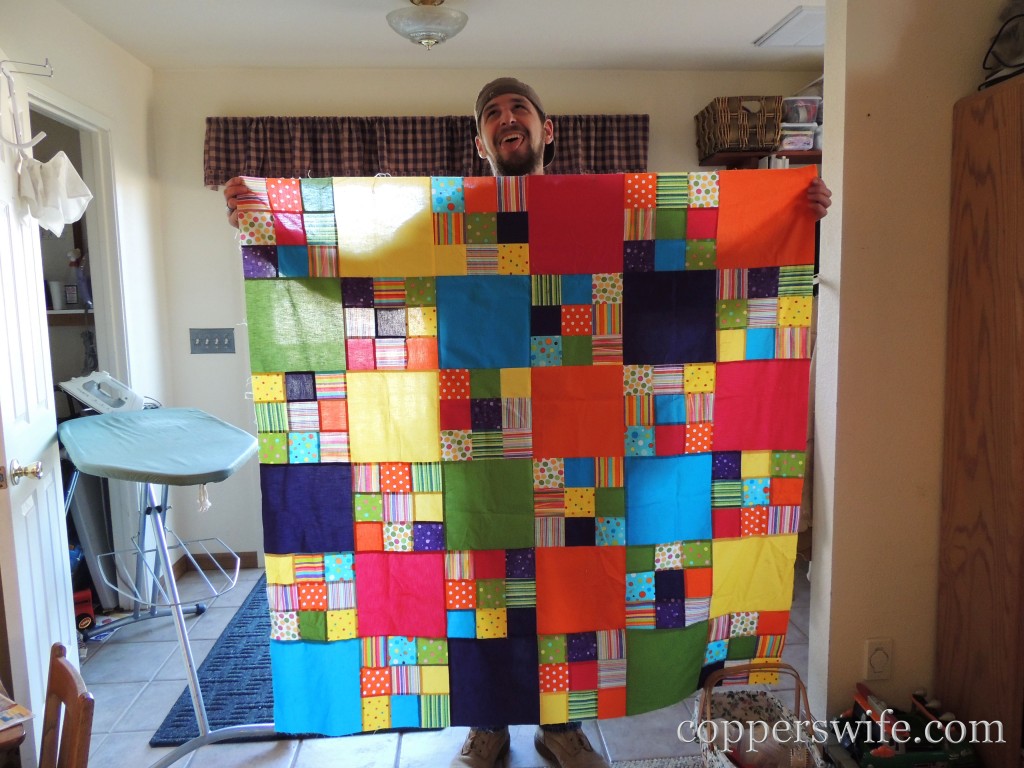 My ten year old grandson loves bright colors, and the fabrics in this quilt just seem to shout his name! I'm hoping to mark the top and to get the quilt sandwiched over the weekend. I caught Aaron before he left for work this afternoon, and asked him to hold the quilt up for me. A smile would have been nice. He's such a nut!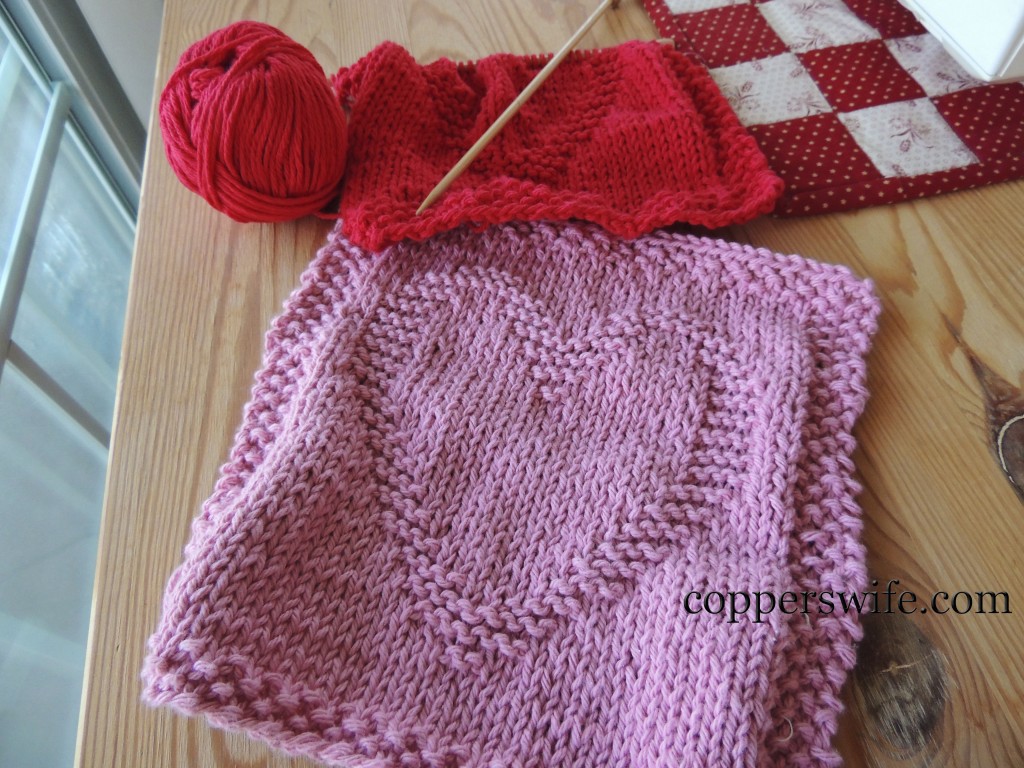 The Valentine's Day project I'm hoping to have finished is off to a good start. Cotton yarn and an easy dish cloth pattern are a good project while watching a movie, Downton, or a game. I knit most of the pink dishcloth while watching the NFC playoff game Sunday. My team lost. I've worked a bit on the embroidered dish towels, too.
(If you click on the links below, and then make a purchase, some of them may put a few pennies into my pocket. Of course, there is no additional cost to you. I am always grateful to those of you who choose to bless me this way. You can read about how I spend those pennies, and more about how I earn them, in my disclosure policy.)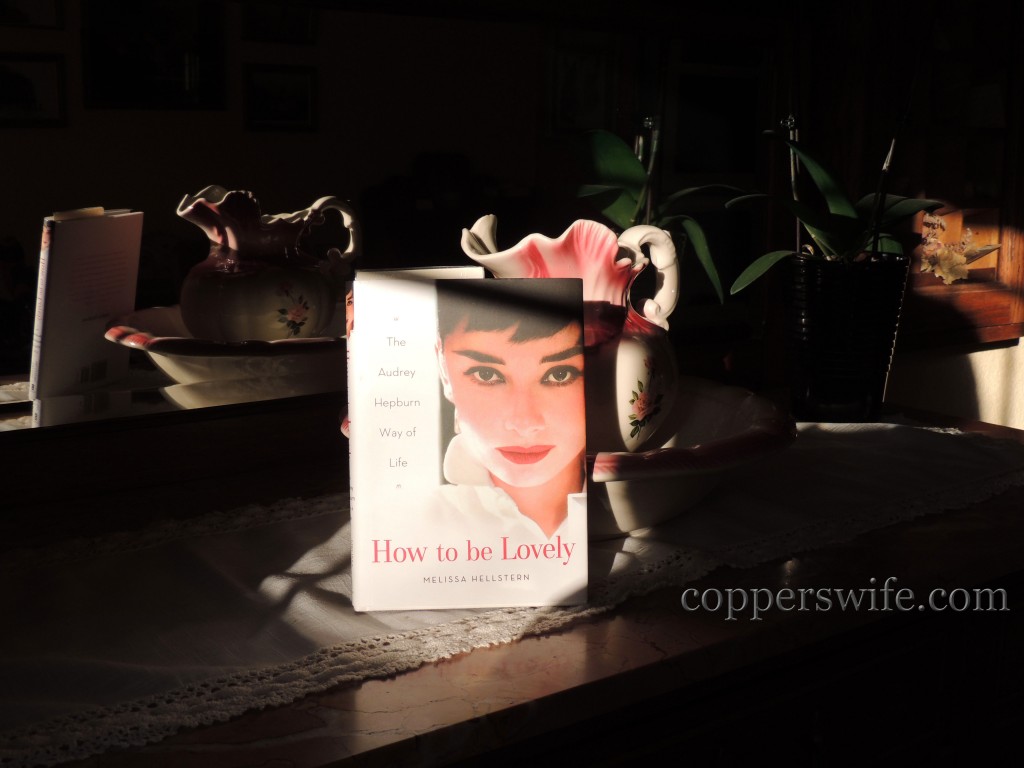 I'm surprised by how much I'm enjoying How to be Lovely.
 Not a biography, but a sweet little book with brief bits of information about Miss Hepburn, and filled with beautiful photos of the actress and dozens and dozens of quotes from, or about, her. It's lovely reading.
I'm still making my way through a few other books, too. I'm enjoying The Shell Seekers,
 and I'm reading slowly through Lit!: A Christian Guide to Reading Books,
 highlighting lots of passages and taking the time to really digest what the author is saying. There's good stuff in this book.
My latest rereading of Creating a SenseSational Home
 is proving to be every bit as inspiring as it always has been. This struck me the other day,
When I look at the beauty God created in nature, the way he wondrously crafted the details of the world, I am overwhelmed with his love for me. I am amazed that he would care enough to create such beautiful things in life to enjoy. In the same manner, by making my home orderly and attractive, I communicate my love and care to those who live under my roof.
Terry Willits – Creating a SenseSational Home
It's been a good week in all sorts of ways! Lots of work on the house as we continue renovations (more on that tomorrow – keep your fingers crossed), and I'm pleased with the progress made on my sewing, knitting and embroidery projects, too. And in the evenings, the fire in the wood stove keeps me close with a book or two in my lap.
I'm joining Elizabeth Foss this week for Needle and thREAD.