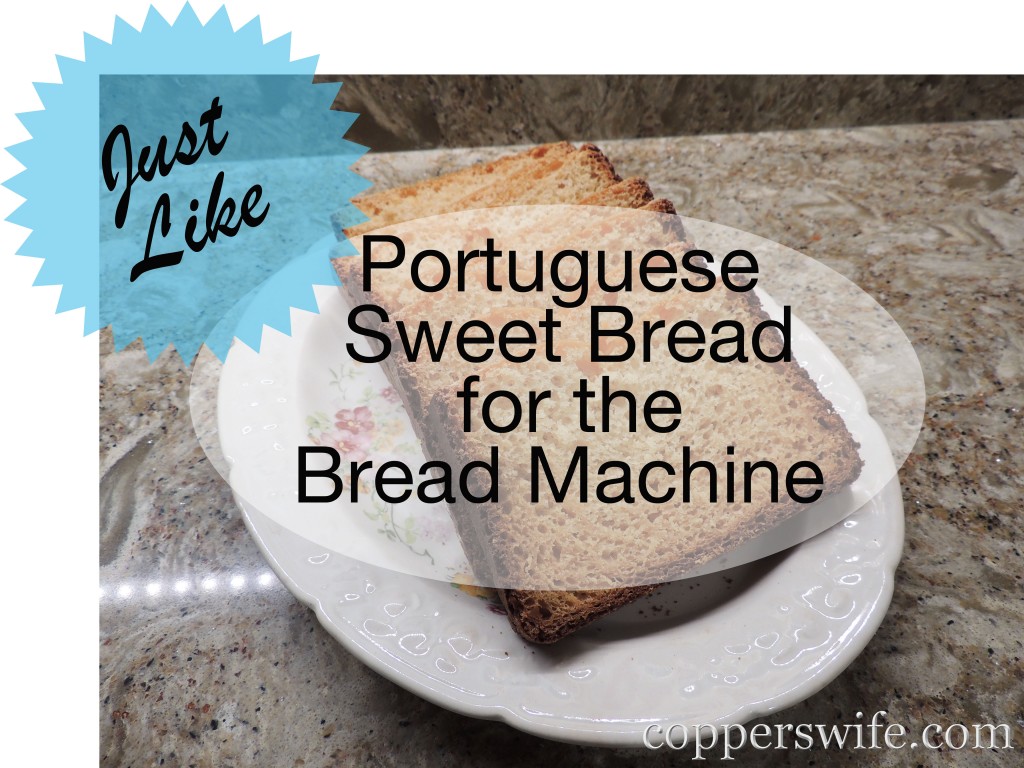 When I was in high school, a family from Portugal bought the house right next door. Since I spent quite a bit of time one summer with their oldest son (ahem), the mama of the family quite often shared homemade Portuguese food with my family. Delicious! The days that she made Portuguese Sweet Bread and shared a loaf with my family were my favorite.
There are several recipes for Portuguese Sweet Bread on the Internet, but this bread machine recipe yields a loaf very similar in color, texture and, most importantly, taste, to the bread Mrs. Azevedo made. Since it's made in the bread machine, it takes just minutes to prepare. The aroma while it's baking is heavenly.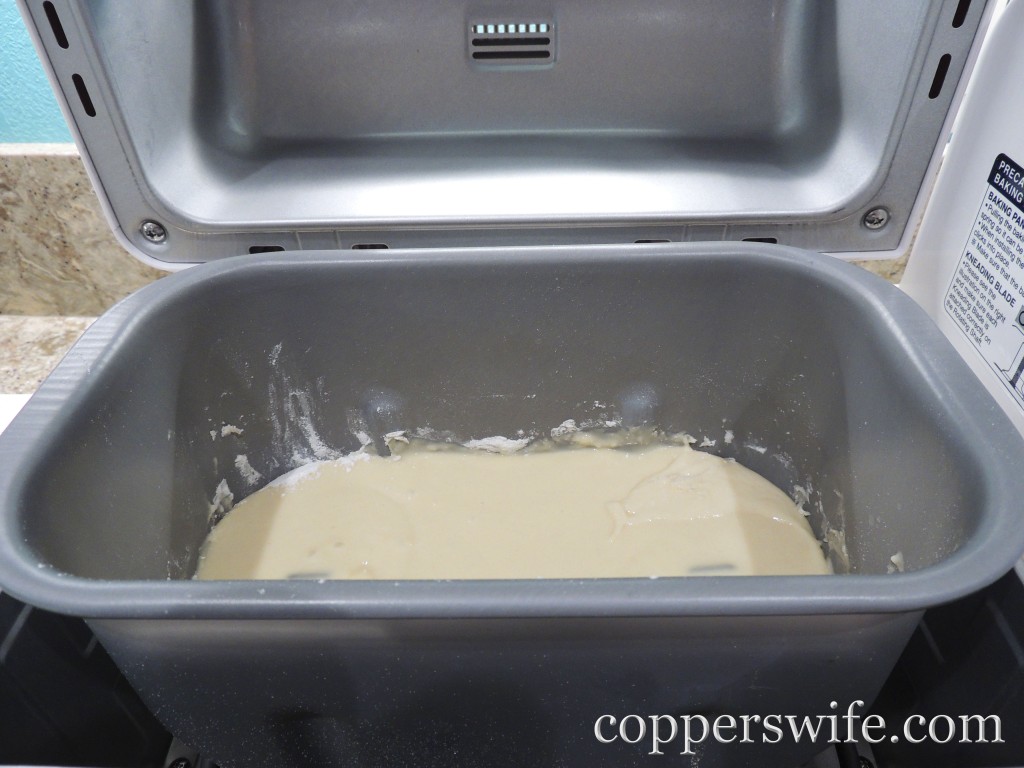 The dough for this recipe is more like a batter than most bread dough. Don't let its sticky, wetness concern you. The finished loaf will be just fine.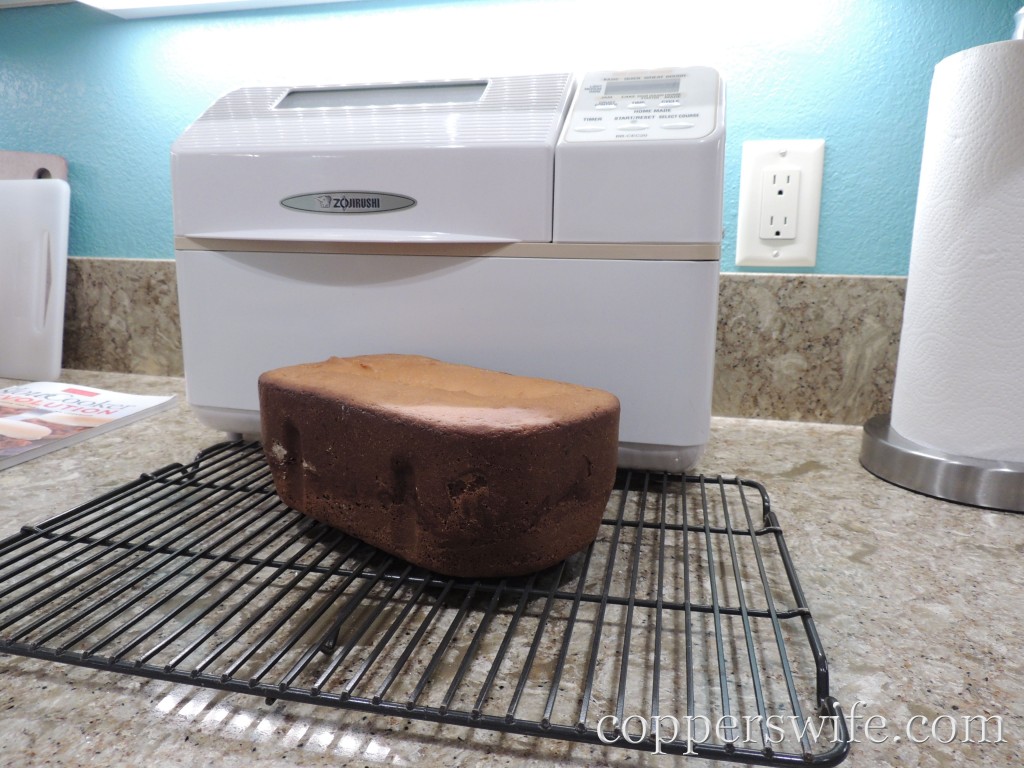 I'm still getting used to my new bread machine, so this loaf is just a wee bit dark, but it was still delicious. The recipe yields an almost perfect, pullman loaf shape, rather than a domed loaf, which makes slicing very easy. The inside of the loaf is a beautiful golden yellow, just like Portuguese Sweet Bread, getting its rich color from the two eggs called for in the recipe.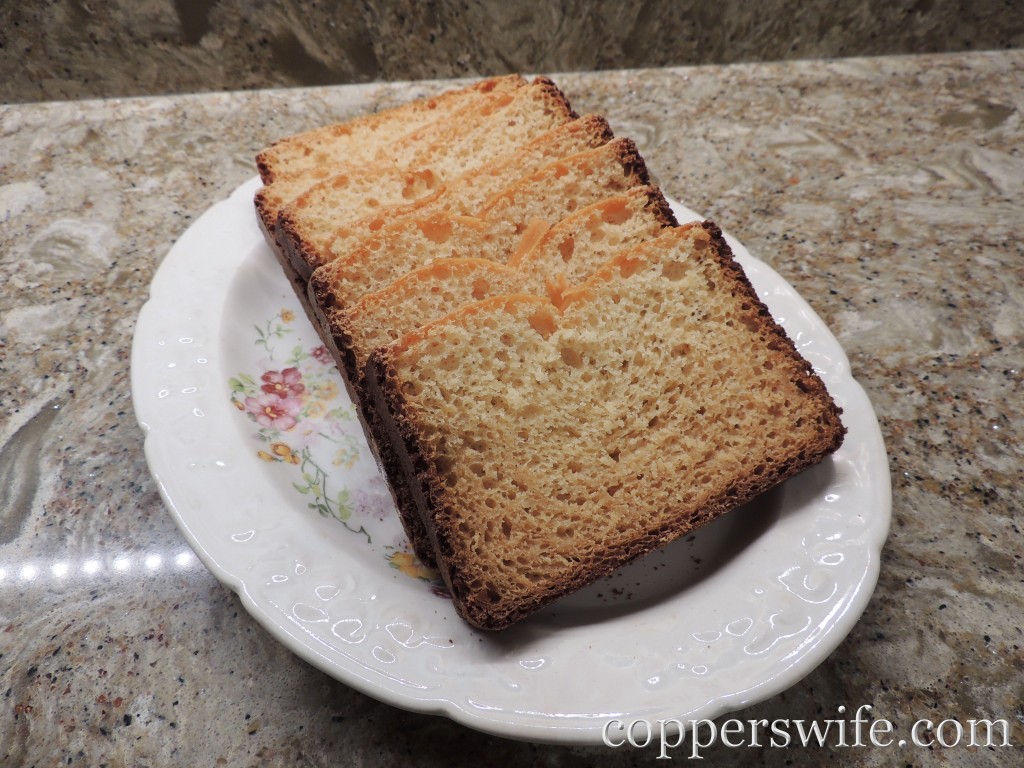 This bread is terrific spread with real butter, and it's wonderful toasted.
Just Like Portuguese Sweet Bread Recipe (for the bread machine)
1 cup milk
2 eggs
2 Tablespoons butter, cold, but cut into several chunks
1/2 cup sugar
3/4 teaspoon salt
3 cups bread flour
2 1/2 teaspoons yeast
Add ingredients, in the order listed, to your bread machine. Use the regular or basic setting, or the sweet bread setting if your machine has one. For best results, unless your bread machine has a pre-warming feature, bring the milk and eggs to room temperature before adding.
(If you click on the links below, and then make a purchase, some of them may put a few pennies into my pocket. Of course, there is no additional cost to you. I am always grateful to those of you who choose to bless me this way. You can read about how I spend those pennies, and more about how I earn them, in my disclosure policy.)
I mentioned my new bread machine
above. I had, and loved, a Breadman Ultimate
machine for years and years, and used it hard, before the clips that held the bread pan in place broke. My daughter, Corin, still has and uses her Breadman
machine several times a week. In fact, her three oldest kids (11, 10 & 8) use it, too.
However, when I was in the market for a new machine last fall, Dani recommended her Zojirushi
so highly, she convinced me to buy one for myself. It's a great machine, and every loaf of bread, so far, has been terrific. Even the Portuguese Sweet Bread above was great, but next time I'll set the crust to light instead of medium. I'll likely write a complete review of my machine
in the future, but for now I can tell you that it's a wonderful machine and well worth the price.
Here are both machines so you can compare.