My home has what is commonly known as an open floor plan, so when it comes to remodeling, repainting, or redecorating anything in my home, one thing definitely leads to another.
There's no break in the ceiling line, for example, between the kitchen, dining room, back hall and laundry room. Walls between rooms or areas are also shared in several places in my home. Applying a fresh coat of paint to a wall shared by two different rooms, usually means that both rooms will need to be repainted.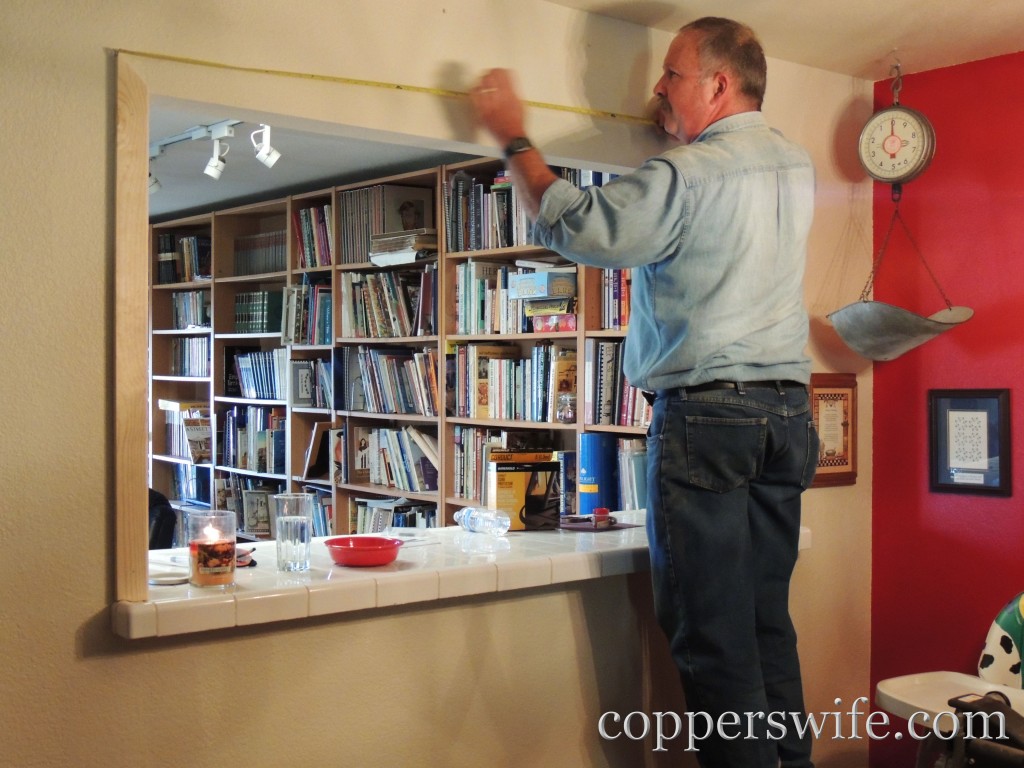 We were very blessed to still have some money left over from the kitchen remodeling, and we were also thrilled with a huge rebate from KitchenAid from the purchase of our appliances. That has allowed us to continue renovating and redecorating the rooms that were a part of the kitchen remodeling (because of the shared walls and ceilings), and we hope to be able to just keep going for awhile.
The current project is for Copper to add trim to openings and doorways where there is no trim, and to replace the standard builder's grade trim where that exists. We've been working at this, room by room, for several years. Some day, the upgraded window and door trim throughout our home will all be complete.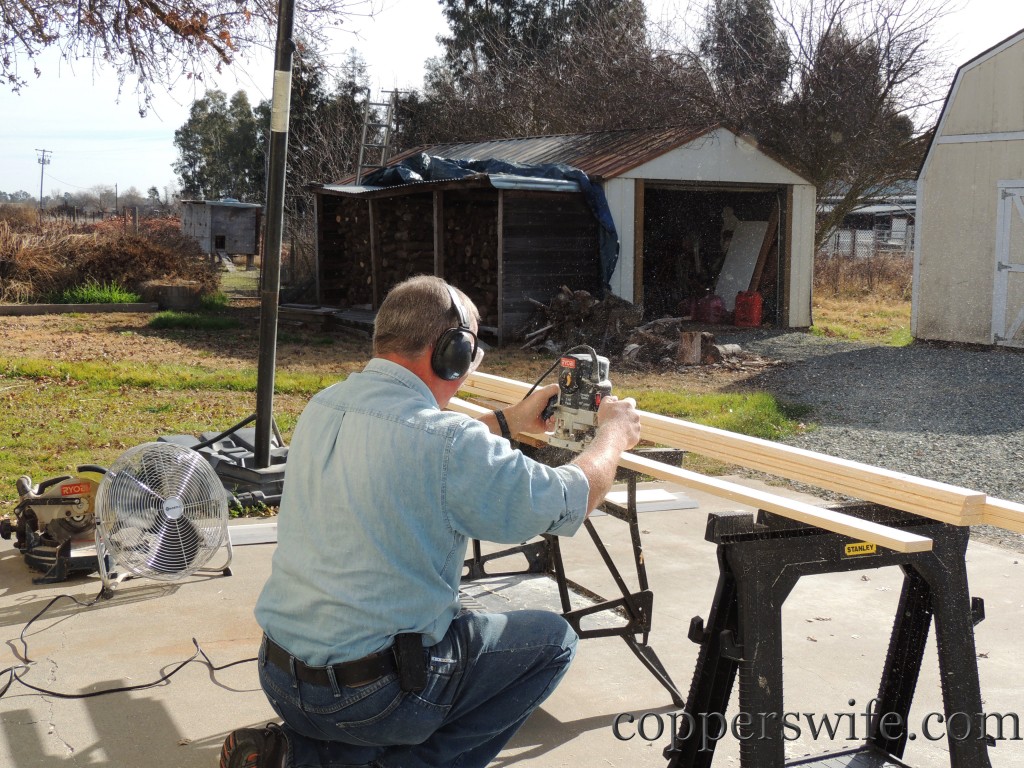 In the meantime, there's lot of tearing out of the old,  measuring for the new, and a whole lot of sawing and using the router. I'm not super fond of the sound of the air compressor for the nail gun running in my home, but I'm a huge fan of Copper's handiwork and the lovely trim that results. I'll deal with the noise from the compressor!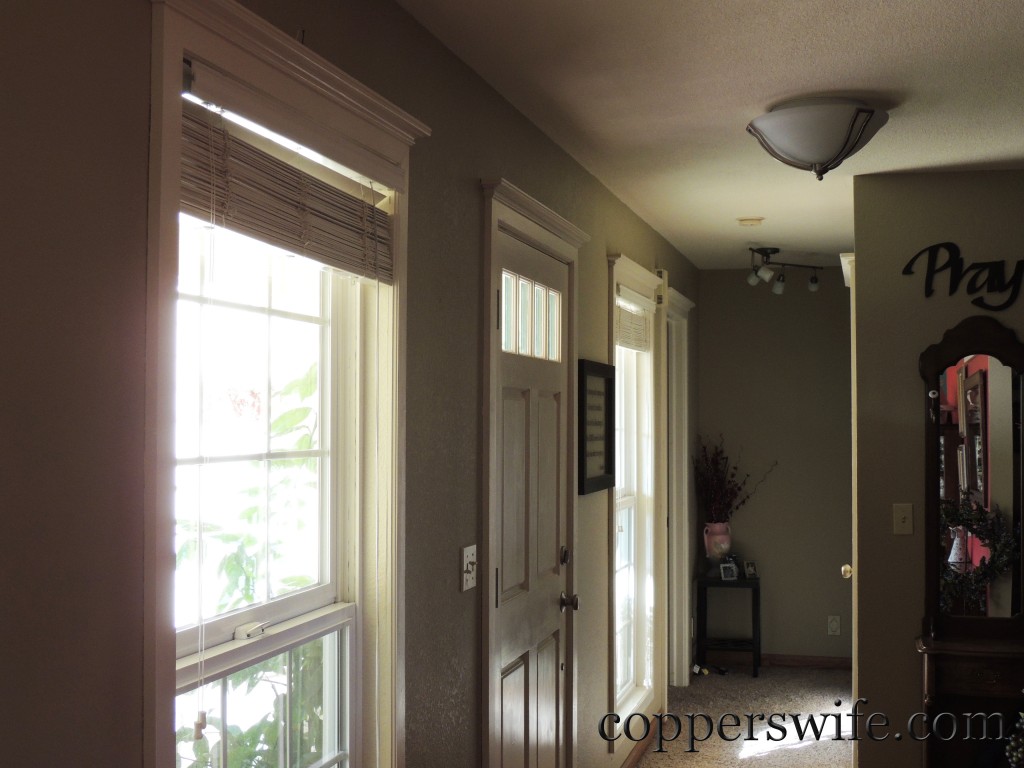 Here's a shot of my entryway and front hall. This is the trim that we are working on throughout our house. The original design was made by my daughter, Dani, and Copper. It's really lovely to look at, and I love that it's exact design is unique to my home.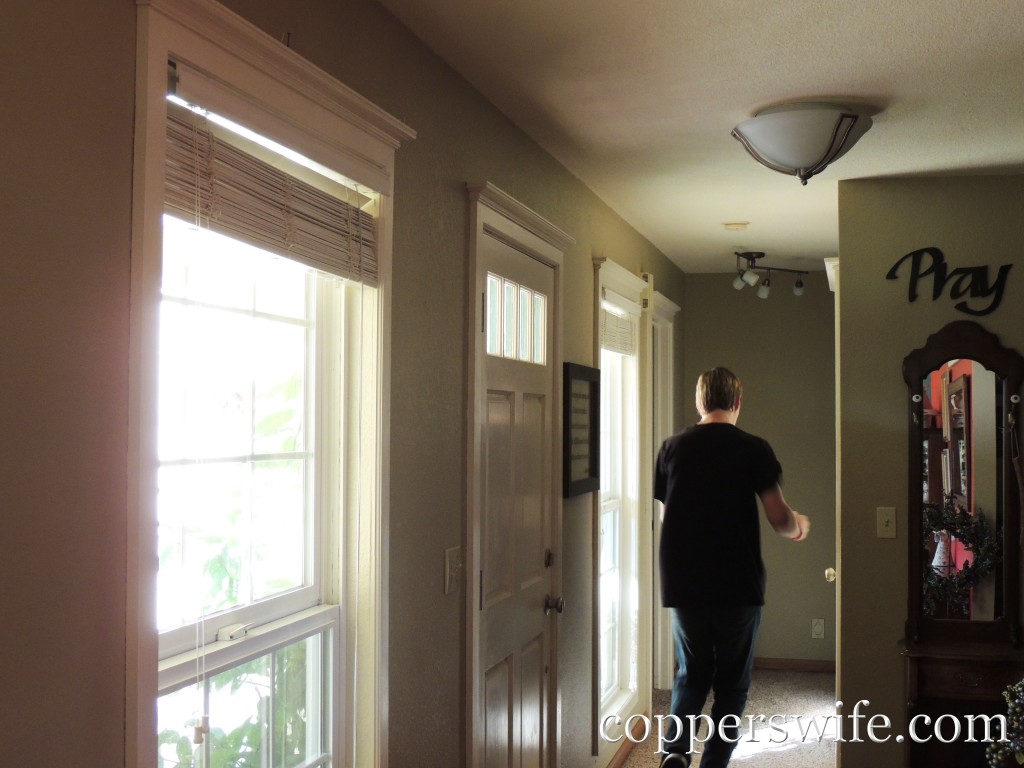 When you're 6′ 1″, and still growing, it's a little difficult to "sneak" down the hall while Mom is taking pictures, no matter how fast you run!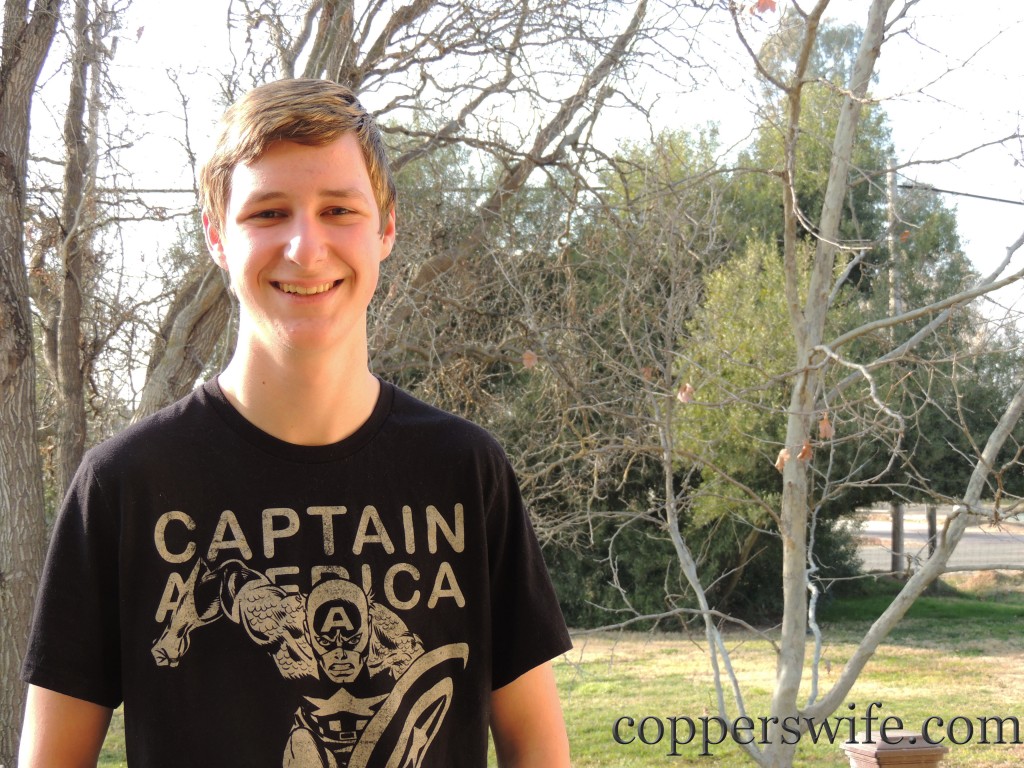 And that 6′ 1″ kid? He's fifteen! What an incredible blessing he's been (and continues to be!).
We hope to be able to continue with our one thing leads to another home improvement project. It's slow going, but we're patient.
Have a fabulous weekend!