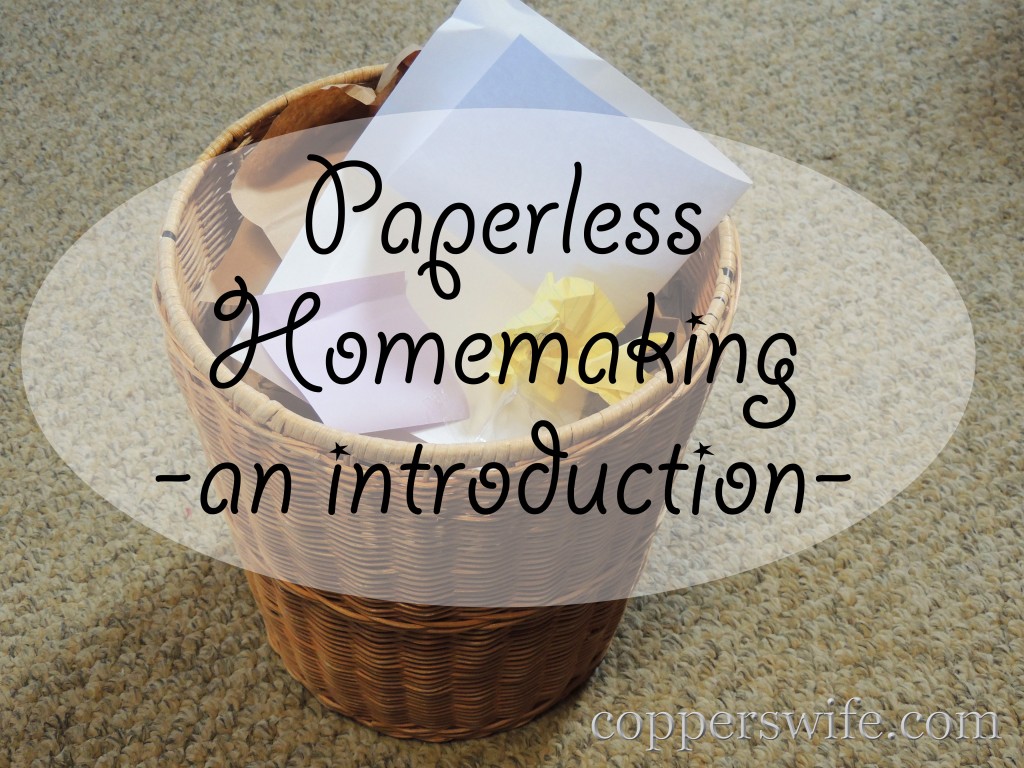 Though my home is not (yet) entirely paperless, I have made most aspects of my day to day homemaking paperless. My old homemaker's journals and planners? Paperless. To-Do lists? Paperless. Household schedules and routines? Paperless. Menu planning? Paperless. Recipes? I have hundreds, but even there I am moving towards being completely paperless. Craft projects and supplies, my fabric and yarn stash, knitting patterns, baseball schedules, take out menus, schedules for when we're all serving at church, home projects past, present and future, goals, lists of books I've read, medical record numbers….it's all paperless!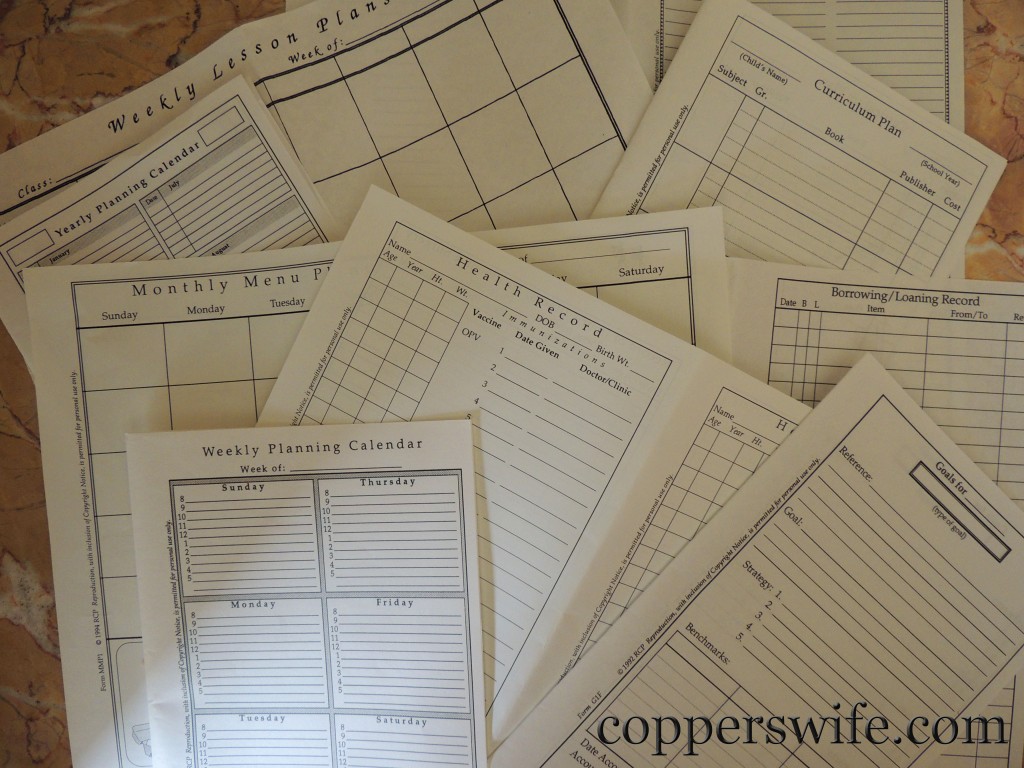 Why is being paperless so important? Here's the deal – having everything written down on paper is great. It's what most have us have always done and it's worked pretty well, especially if we were fairly organized. The problem is that whatever paper you are writing on can only be in one place at any given time. That means that you either need to keep all of those papers with you all the time, or you need to keep running back to wherever it is that the papers are. For me, that was just cumbersome, and honestly? It was tiring.
In addition, those papers sometimes needed to leave the house. I cannot tell you how many times a grocery list was lost at one of my many stops along the way, or how many times I left something necessary (a copy of a birth certificate, an insurance policy number, or a list of errands to do in town) at home. No longer!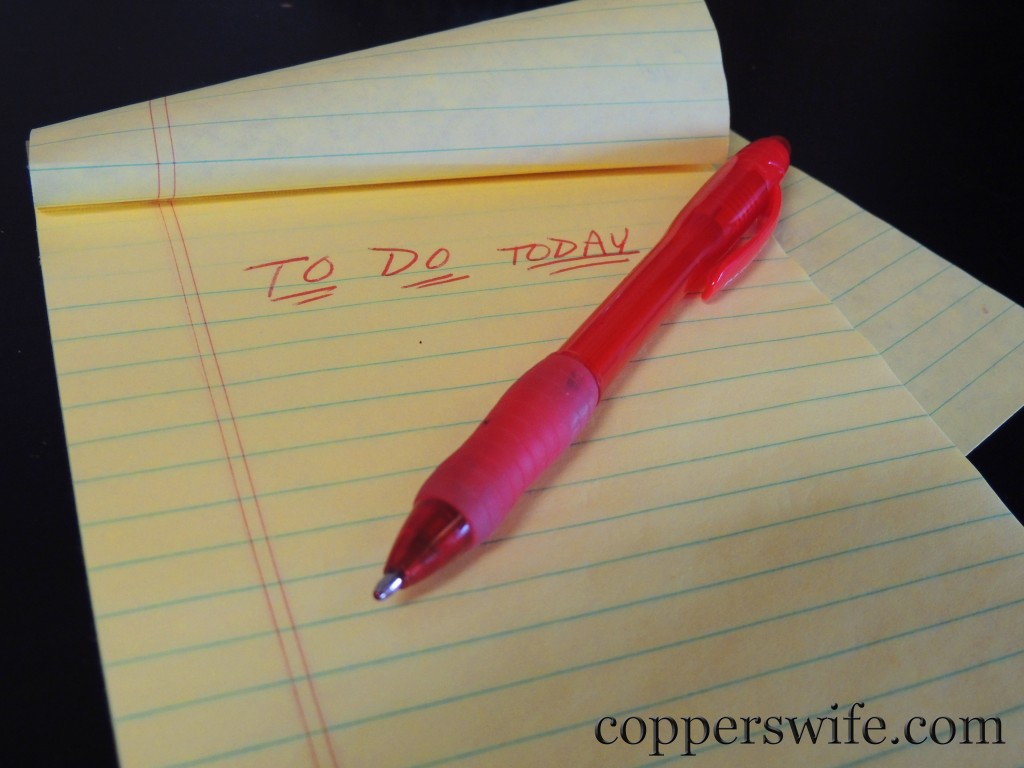 A couple of weeks ago, I told you why I use and love Evernote. Beginning next week, we'll start looking at specific ways to use Evernote instead of all of that paper! We'll start with the basics and just keep moving along. You don't need to try everything at once. If it all seems overwhelming, choose just one area or idea for going paperless  and try that. If you're more adventurous and like the idea of getting rid of all of that paper, and having everything just a few taps or keystrokes away, then jump right in, week by week, and try them all.
My goal is not to overwhelm you. My goal is to help you simplify your life by having everything you need always right at your fingertips.
For  my friends who are wary of technology – I understand your hesitation and, perhaps, even a bit of your fear, but technology is here to stay. Developers are working constantly to make technology safer and easier to use. I, for one, intend to try to take advantage of anything that will help me be more efficient, and that will help me as I do my best to look well to the ways of my household. If you don't have a smartphone or tablet, these ideas will still be helpful for you to use on your home computer. If you have multiple devices, you'll discover how incredibly powerful and useful they can be with Evernote.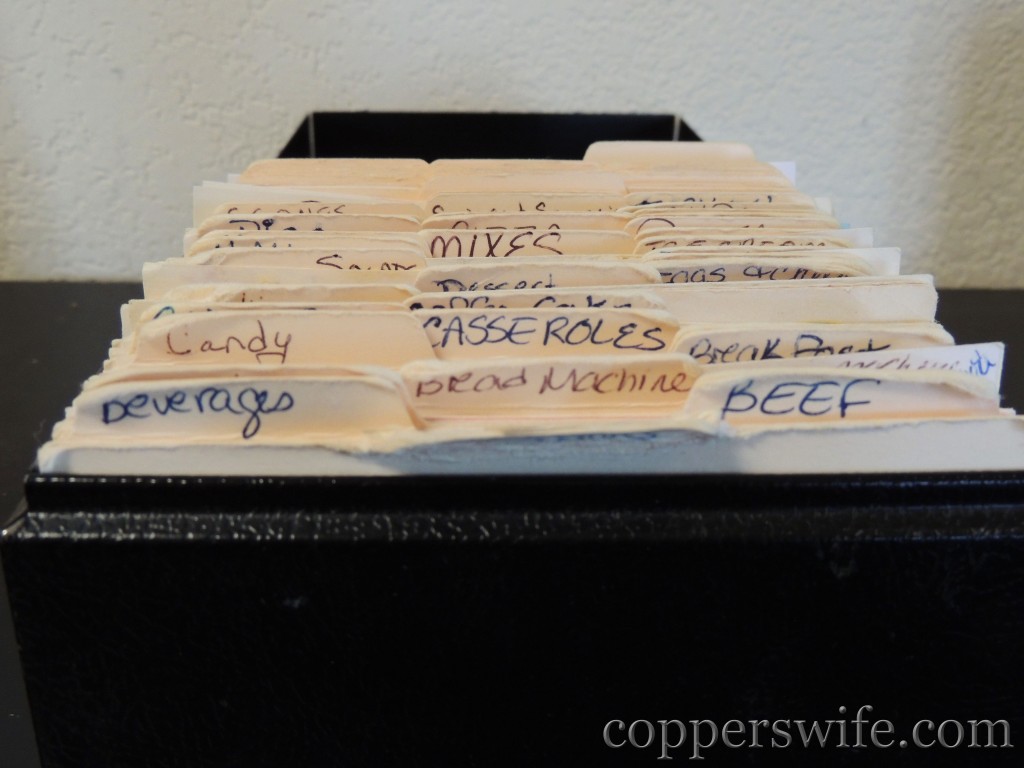 Here's a tentative schedule for the next few Paperless Homemaking posts:
Why All Of My Recipes Are Moving To Evernote
Planning Menus Using Evernote
The Evernote Homemaker's Journal
Important Records and Documents Can Be Paperless, Too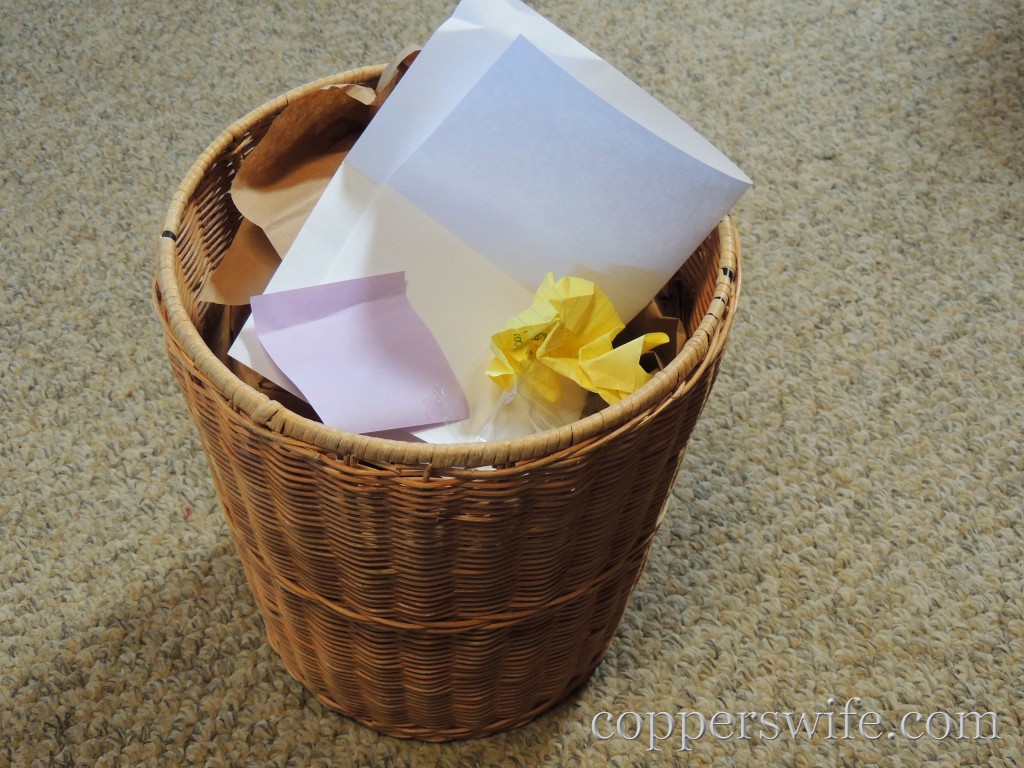 I'll be adding more as we move along. If there's something you'd like to see sooner, or something that you're hoping I'll cover but that you don't see yet, let me know in the comments here or on the Facebook page, or by email. Leave all of those papers behind, and join me in my move toward paperless homemaking!