I learned long ago that things fall apart pretty quickly when we allow our priorities to get out of whack. Almost thirty years ago, I attended a class for moms where priorities were the key teaching point. It didn't sink in right away, but oh, how I have learned the wisdom of that teaching now.
I've not written about my priorities for a long time, but, in order, here they are:
God
Me (Let's face it, we can't take care of anyone, or anything, if we aren't taking care of ourselves first!)
My husband
My kids and grandkids
My home
My ministry
Everything else
Whenever I am suddenly absent from this place, it would be a safe bet to say that I am taking care of things higher up on my priority list. That's just what happened these last several weeks. We had a quiet Thanksgiving, a wonderfully boisterous family Christmas, and a fun New Year's Eve. Oh, but those weeks between Thanksgiving and New Year's Day! In addition to the normal holiday busy-ness, homeschooling and homemaking, there were, in no particular order:
viruses, all four of us – not all at the same time, but some more than once, and some of us still
asthma
two separate car accidents – two different drivers, two different cars. (No one injured in either accident, thank the Lord). One car got a scratch, the other car was heavily damaged. I wasn't involved in either accident 😉
painting, moving furniture and putting our house back together after the kitchen remodel (we're still not done)
Copper returning to "on call" work several days a month
long, long work hours for Aaron, and often working hours other than his normal shift
varied and assorted other minor catastrophes (like a shattered iPhone – also not me)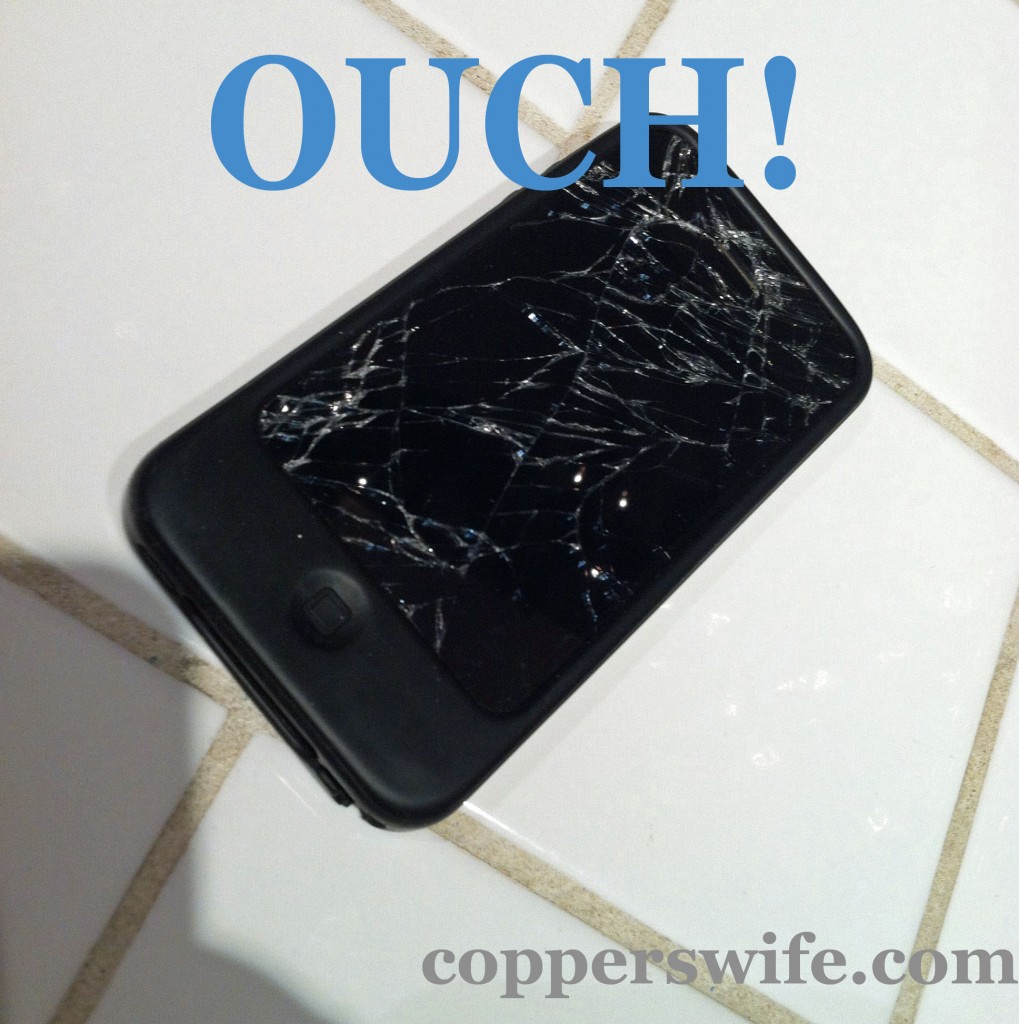 I was being pulled in several directions at once trying to take care of all of those things as they happened. Fortunately, by His grace, I remembered to keep my priorities in order, and the Lord provided the wisdom and stamina necessary to handle everything in its time. He is so faithful! It felt like a lot while we were in the midst of it, but we soldiered on and here we are on the other side, ready to embrace 2014!
Having all of that happen, right at the end of the year, provided a good and necessary reminder for me as I began my annual, year end review of my personal routine/schedule and my goals. While reviewing, I realized that I've not allowed nearly enough time for several things this last year; but now I've made time for them, keeping my priorities in mind as I did so.
There's now more time each day to spend in the Word and/or prayer. There's a bit of time etched out early every morning for exercise. I've shuffled things around to allow several hours each week for writing and other creative pursuits (sewing, knitting, quilting, etc.). I've added some more hours to the time needed for homeschooling a college bound teen. Those are just a few, quick examples of ways that I've used my priorities as a guide in rearranging things for this brand new year.
How about you? What are the priorities in your life? Does your daily, and weekly, schedule reflect those priorities? There's no time like the present to realign your days to better represent your priorities.